Super Saturday will be held Dec. 2, 2017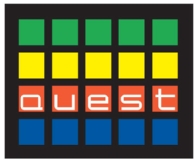 The Quest High School Academic Competition is the premiere high school academic competition in Kansas.
The competition begins on Super Saturday, which takes place every year on the first Saturday of December. On this day, teams representing Kansas high schools come to the Washburn University campus for the opportunity to test their knowledge of topics ranging from history, music and government, to art, literature, math and physical science.
Identical timed exams are administered to each team
Scores are tabulated and awards are presented to teams in 1A through 6A classifications
The 16 teams earning the highest scores in the Super Saturday qualifying event each December advance to the televised single-elimination tournament  at KTWU studios on the Washburn campus. This tournament is filmed over three Saturdays in January and broadcasted in the spring on KTWU.