Events
Kelly Erby, Ph.D., is new head of CKS listserv
Kelly Erby, Ph.D., is now managing the Center for Kansas Studies email listserv. People who would like to join our listserv should send an email to:kansas-studies@lists.washburn.edu
---
2014 Kansas Day Celebration
Henry Fortunato
"A Long and Winding Walk to Wichita"
Tuesday, January 28, 2014, Henderson Hall, Rm. 112, Washburn University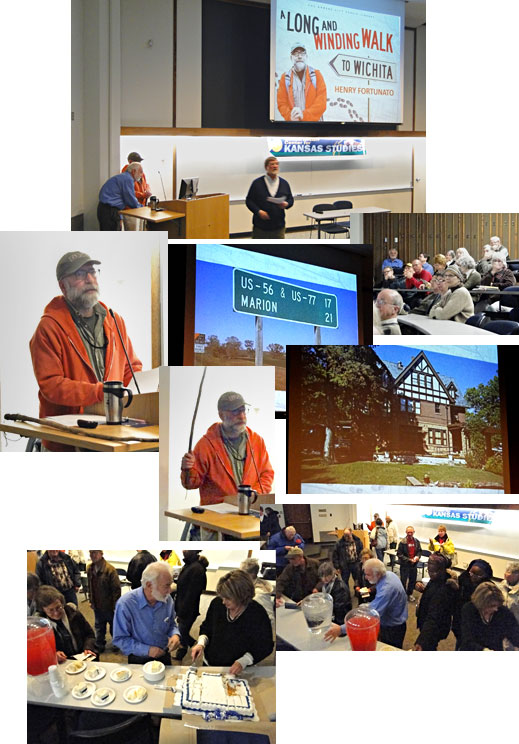 This presentation was free and open to the public. Refreshments were served.
It wasn't exactly akin to scaling the Matterhorn, but for noted pedestrian Henry Fortunato, his Long and Winding Walk to Wichita was quite the amazing, and often amusing, adventure none-the-less. Fortunato will present an illustrated talk about his 240-mile trek taken in October 2012. It began at this front door in Overland Park and ended in downtown Wichita 13 days later. Henry is doing research for a forthcoming book about this Kansas walks. 
Read: "Overland Park resident learns about Kansas via walking treks," by Jan Biles, Topeka Capital-Journal, 1-25-2014.
---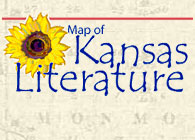 View recent student work
on the
Map of Kansas Literature
. Students have chosen specific Kansas authors and poets, researched their lives and work, and composed web pages about each writer. This site is an ongoing project and contains the work of three semesters of student research at this time.