Dena Brake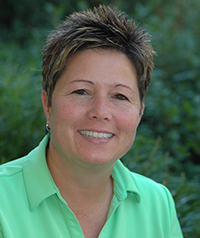 Dena currently serves as an adjunct professor in the Human Services Department, teaching a Disabilities Studies class called Differently Abled.  She attended Washburn University earning her BAS from the Human Service Department (emphasis in Developmental Disabilities) as well as her Masters of Liberal Studies.  Dena also teaches Human Development at Washburn Tech as an adjunct in the Health Occupations Department. 
 
She has 26 years of varied experiences supporting folks who have intellectual and developmental disabilities.  She has enjoyed 17 of those years working at Kansas Neurological Institute in Topeka Kansas where she currently serves as the Director of Training.   She believes that training and education is essential to providing quality supports.
 
Dena volunteers for the Kansas Guardianship Program where she has provided guardianship to her friend Hope for about 6 years. She serves on the Human Services Advisory Board at Washburn as well as the Human Rights Committee for Monaco and Associates.