Melinda Kline, LMSW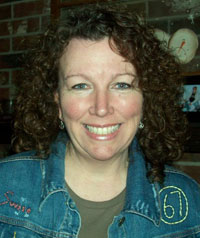 Melinda Kline, LMSW currently serves as an adjunct professor in Human Services at Washburn University (Case Management and Victim/Survivor Services).  Melinda has a BA in Human Services from Ottawa University and a BSW and MSW from Washburn University. 
She has over 25 years of experience in Human Services.  19 years of service with Social and Rehabilitation Services  (SRS) for the State of Kansas in various positions from Disability Examiner to Human Services Specialist to Social Work Supervisor with Children and Family Services.  She served for 2 years as the Domestic Violence Child Welfare Specialist for the State of Kansas and worked in partnership with the Kansas Coalition against Sexual and Domestic Violence (KCSDV) to develop curriculum and facilitate and present statewide training for child welfare workers in the area of child welfare and domestic violence. 
Currently, Melinda works for Kansas Children's Service League (KCSL) as a Family Services Supervisor.  She supervises Resource homes, Adopt KS Kids, and Supporting School Attendance.  She offers consultation and training to programs and agencies on the 3 Principles (aka Health Realization) and utilizes this understanding in her personal and professional life.  Melinda is a member of the National and Regional Organizations for Human Services (NOHS and MWOHS) and has served as the secretary of the MWOHS for the last 4 years.  She has been a co-presenter in various workshops, regionally and nationally. 
In her spare time she enjoys relaxing at her country home where she lives with her husband, Tim, their 4 teenage children and many furry family members.