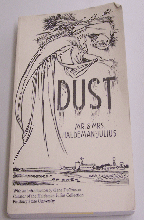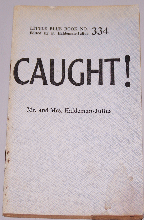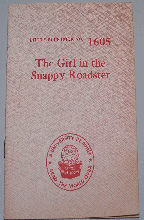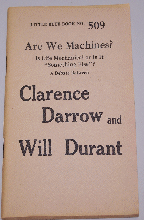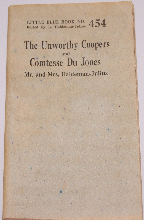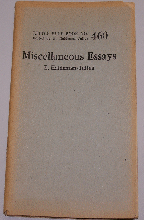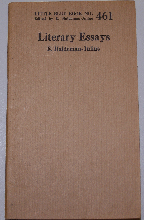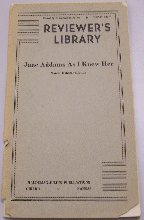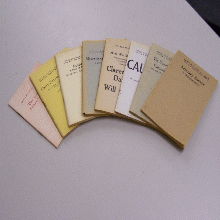 Biography

Mr and Mrs. Haldeman-Julius were a couple who shared equally in the writing and publication of many essays, short stories, newspaper publications, and even a few short novels. They lived during an era of great social enlightenment that succedeed the Communist Revolution in Russia and The Great War. This era was the first in history to include women on equal ground.

E. Haldeman-Julius was born in Philadelphia to Jewish immigrant parents from Odessa, Russia. Emanuel Julius joined the Socialist Party as a teenager. Although not formally educated, he nonetheless became a successful writer for the leading Socialist newspapers in New York, Milwaukee, Chicago, and Los Angeles. However, he left these cities for the small town of Girard, Kansas, population 3000, to become an editor of his own publication, The Appeal To Reason. While in Girard, perhaps the most important thing happened in his life when he met and fell in love with a young and beautiful Marcet, age 28. Although they met in Girard, both had experienced the cosmopolitan and cultural life of Greenwich Villlage in New York City. Marcet grew up the daughter of a well-to-do Republican Presbyterian banker in Girard and was able to sample far off places, exotic cultures, and many intellectual pursuits. Both Marcet and Emanuel, yearning for the culture of Greenwich village, nonetheless settled down in Girard and published works by many famous authors through their "Little Blue Books" at the Haldeman-Julius Press. Emanuel and Marcet worked jointly and were equal partners in their pursuits, publishing works together and independently, as well as the works of many unknown authors in their "Little Blue Books." TheLittle Blue Books, the first mass market paperbacks in the United States, were not necessarily blue, but used cheap pulp paper in order to lower the cost and make books available to poor and rich alike.

They were both devout Communist and Atheists and traveled to the Soviet Union to explore the great Bolshevik social experiement in Russia. Socialism seemed to be the driving force behind many of the Haldeman-Julius's works including their authorship of a Socialist periodical, The Appeal to Reason.

Very soon the Haldeman-Juliuses found themselves in the company of a wide range of famous authors of the time, such as: Upton Sinclair, Clarence Darrow, Will Durant, E. W. Howe, and Alfred Kreymborg. These famous visits to their farm near Girard was chronicled in a Little Blue Book, Famous and Intersting Guests of a Kansas Farm, by Marcet Haldeman-Julius.

The two divorced in 1931 but continued to live together at their farm in Girard. Marcet died in 1941 and Emanuel remarried a year later. Emanuel died only 11 years later in 1952 in a drowning accident. Their press, by the time of his death, had published over 500 million books. The Haldeman-Juliuses will always be remembered for their views of a new and better world, their commitment to little-known authors, and their dissemination of cheap books so millions of people could have access to great literary works.

---

Return to Top of Page



Published Work

"Caught," The Atlantic 124, (Nov. 1919): 628-639.
"Dreams and Compound Interest," The Atlantic 124, (Nov. 1919): 628-639.
"The Unworthy Coopers," The Atlantic, 127 (May 1921): 614-623.
"The Girl in the Snappy Little Roadster," The Debunker and the American Parade 14, (Feb. 1931): 3-24.
"Comtesse Du Jones," The Atlantic, 131 (Feb. 1923): 219-228.
"Kinks," Haldeman-Julius Monthly 2 (July 1925): 103-114.
"Crooks and Croesus," An Unpublished Short Story," Porter Library
Bulletin 5 (Apr. 1, 1971): [1]-2, 17-24. Ten Cent Pocket Series No. 396. Girard, Kan.: Haldeman-Julius Company, [1923]. 10,000 copies printed; reprinted, 1924, 10,000 copies; reprinted, 1930, 2,500 copies.
"Embers: A Play in One Act," on the Center for Kansas Studies Website.
"These Bones Will Rise Again," Haldeman-Julius Monthly 2 (Oct. 1925): 432-442.
Dust (novel), New York: Brentano's, 1921.
Fleas (short story)
Violence (novel), New York: Simon and Schuster, 1929.
Jane Addams As I Knew Her (Marcet)

Miscellaneous Essays, some published as Little Blue Books:

Luther Burbank
Art in the Movies
The Pocket Series I,
The Pocket Series II,
Protestantism and Catholicism,
Axel Peterson I
Axel Peterson II
King Tut
Culture and Workers
Joseph Addison and the Thirst for News
Let Me Die When I'm Twenty
Untitled
A Great Composer's View
A Classic Bit of Literature
Krepotkin's Amusing Experience With Spies
Spartacus
The Agitator That Didn't Stop
The Gracchi-Fighters for Land and Liberty
The Old Haters (incomplete)
The Short Short Story (Thanks For The Ride)
The Super Hottentott
Wat Tyler's Peasant Revolt
Wolves
Attitude
Cogs
Extremes
One of the Maximums
The Man Who Out-Shawed Shaw
The Paperweight
The Red Flag
"Anatalie,"
As In A Short Story
Disillusioned
Home
Interview With a Lady Author
Just Women
Misunderstood
On Throwing Things Away
Page One, Column One
Sentimentality
Somewhere in Europe
Eternal Wrangle
The Hero's Boss
The Hoaxmobile Four vs. Troglodytes Six
The Meeting
The Pauper
The Professor
The Revolution
The Ring
The Voice
The Voice (expanded)
Titles for Nut Writers
Unconventional
Undroving the Drove

---

Return to Top of Page


Writing Samples

Dust

Dust was piled in thick, velvety folds on the weeds and grass of the open Kansas prairie; it lay, a thin veil on the scrawny black horses and the sharp-boned bow picketed near a covered wagon; it showered to the ground in little clouds as Mrs. Wade, a tall, spare woman, moved about a camp-fire, preparing supper in a sizzling skillet, huge iron kettle and blackened coffee-pot.


---

Sylvia's soft, golden hair was bobbed; her laughter had a merry lilt; the round, childlike, violet eyes were fringed with heavy, curling lashes, and in the soft fabrics dyed by her own rosy fingers into rare, intoxicating colors, she seemed like some dainty creature who had strayed from fairyland. Her brilliant loveliness nd when, just as everyone thought he had nearly won her, she suddenly veered to his own chum and shack mate, Oliver Mercer, who dabbled in oils and played the piano. Radnor-by-the-Sea became impossible for Gordon. He felt that he must go away from California, far away from Sylvia and Oliver and from the colony of friends who knew of his bitter disappointment.


---

Other work online by Haldeman-Julius:

For a site devoted to the history, identification and collecting of the various 3½ × 5 inch volumes published by Emanuel Haldeman-Julius (and his son) via Appeal to Reason, Appeal Publishing Company, Haldeman-Julius Company, Haldeman-Julius Publications, and The Little Blue Book Company:
http://www.haldeman-julius.org/

For Haldeman-Julius' Dust and Short Works:
http://www.washburn.edu/reference/cks/ebooks/dustHaldemanJulius.html

http://library.pittstate.edu/spcoll/ndxhjulius.html

http://www.haldeman-julius.com/

http://www.lib.ksu.edu/depts/spec/findaids/pc2004-11.html

https://ffrf.org/news/day/dayitems/item/14469-e-haldeman-julius

http://www.marxists.org/history/usa/culture/pubs/hjcc/2005/0509-hjcc-bbn06.pdf

http://www.kshs.org/portraits/haldeman_julius_marcet_and_emanuel.htm

http://myhero.com/myhero/hero.asp?hero=a_durant

---

Return to Top of Page



Other

One Sunday afternoon of that year, E. Haldeman-Julius, publisher of the famous Little Blue Books, happened to pass Labor Temple and noted from the announcement board that at 5 p.m. Durant would talk on Plato. The publisher entered, liked the lecture and later, from Girard, Kansas, wrote and asked Durant to turn that lecture into one of his little five-cent Blue Book publications. Durant initially refused, on the ground that his other work was taking up all his time. Here, at the outset, his literary career might have come to an end. But Julius wrote again and enclosed advance payment. Durant yielded and then again absorbed himself in teaching, but Julius asked for a booklet on Aristotle -- again sending payment in advance. This, too, was written, and again Durant thought the relationship was ended. But the enterprising publisher persisted until 11 booklets were delivered to him. History would prove that these enterprises, undertaken very much against his will, would create what would ultimately become a best seller, for the 11 booklets became The Story of Philosophy.

---

Return to Top of Page
Links

E. Haldeman-Julius on Wikipedia.

Emanuel and Marcet Haldeman-Julius on Kansas Historical Society's website.

Kansas Historical Society publication "Reflection" article beginning on Page six.