Poetry and Chapbooks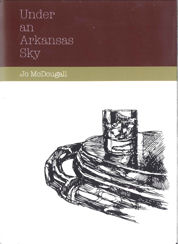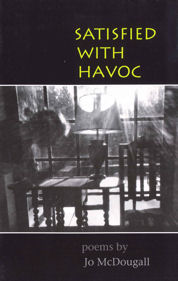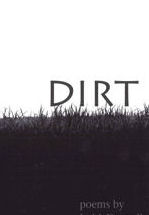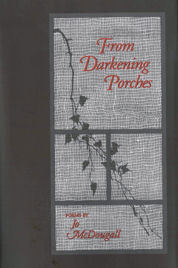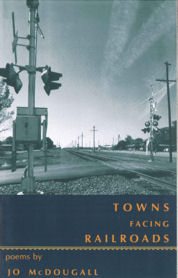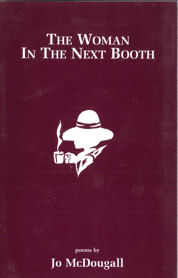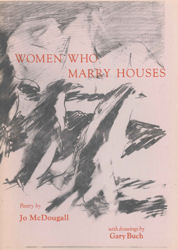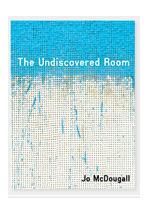 Essays and Monographs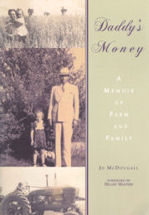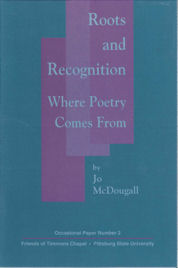 DVD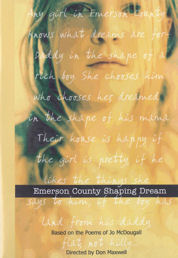 Biography

Jo McDougall, the author of five books of poetry, lives in Leawood, Kansas. She received her MFA from the University of Arkansas as well as her her B.S.H.E. (with high honors), and her Associate in Arts from Stephen's College in Columbia, Missouri.

She has taught English and Creative writing at Pittsburg State University. She co-directed the writing program and directed the Distinguished Visitng Writers Series. Additionally, she is a past member of the board of directors for the Writers Place in Kansas City, Missouri and a member of the Advisory Board of the Arkansas Porter Prize Literary Fund.

She has also taught at various additional universities and colleges in Kansas: Louisiana and Arkansas as well as at writer's conferences in Missouri, Maine, Texas, and Oklahoma. She was an Associate Professor Emeritus in English at Pittsburg State University. Her and her family now live in Little Rock, Arkansas.

Return to Top of Page



Published Work

POETRY BOOKS AND CHAPBOOKS

Under an Arkansas Sky, Tavern Press. Portland, OR and Salt Lake City, UT. 2010. (Chapbook)
Satisfied with Havoc, Autumn House Press. Pittsburgh, Pennsylvania. 2004.
Dirt, Autumn House Press. Pittsburgh, Pennsylvania. 2001. 3rd printing, 2006.
From Darkening Porches, University of Arkansas Press. Fayetteville. 1996.
Towns Facing Railroads, University of Arkansas Press. Fayetteville. 1991.
The Woman in the Next Booth, BkMk Press. University of Missouri-Kansas City. 1987. Reprinted 2000.
Women Who Marry Houses, Coyote Love Press. Portland, Maine. 1983. (Chapbook). Check Amazon.com periodically for availability.
The Undiscovered Room, Tavern Books, March 2016. It was released on April 1, 2015

ESSAYS AND MONOGRAPHS (Selected)

Excerpt from Daddy's Money, a memoir. Arkansas Review Spring 2009.
"In the Land of Onion Sets: A Poet Pays Tribute to the Influence of Flannery O'Connor." The Flannery O'Connor Review. Volume 4. Summer 2006.
"Of Time, Place, and Eternity: Ted Kooser at the Crossroads." Midwest Quarterly. Vol. XLVI. No. 4. Summer, 2005.
"Excerpt from Daddy's Money, a Memoir." Salamander. Vol 10. No. 2. 2005.
"Letter to a Young Poet." Midwest Quarterly. Vol. XLIV. No. 4. 2003.
"A Place Called Talk." Somewhere Apart . University of Arkansas Press. May 1997.
Roots and Recognition: Where Poetry Comes From. Monograph. Pittsburg State University. 1994. Contact Jo McDougall to Order.

WORK IN ANTHOLOGIES AND REPRINTED (selected)

The Working Poet: 75 Writing Exercises and a Poetry Anthology. Scott Minar, ed. Autumn House Press 2009.
For, From, About James T. Whitehead: Poems, Stories, Photographs, and Reminiscences. Michael Burns, ed. Moon City Press 2009.
Wenn ohne Grun die Nacht schon ist. (The Berlin Anthology, international literature festival berlin). Ulrich Schreiber, ed. Verlag Verwork 8 2009.
Form III Shorts (Norfolk Academy). Jake Cohen, ed. Copley Custom Textbooks, XanEdu Custom Publishing 2009.
The Poets Guide to the Birds. Judith Kitchen and Ted Kooser, editors. Anhinga Press 2009.
When She Named Fire: An Anthology of Contemporary Poetry by American Women. Andrea Hollander Budy, ed. Autumn House Press 2009.
Joyful Noise: An Anthology of American Spiritual Poetry. Robert Strong, ed. Autumn House 2007.
The Sixth Surface: Steven Holl Lights the Nelson Atkins Museum. J.M. Rees, ed. topo|graphis press 2007.
Making a Poem: Some Thoughts About Poetry and the People Who Write It. Miller Williams, ed. Louisiana State University Press 2006.
Chance of a Ghost. Gloria Vando and Philip Miller, editors. Helicon Nine Editions 2005.
Good Poems for Hard Times. Garrison Keillor, ed. Viking 2005.
The Autumn House Anthology of Contemporary American Poetry. Sue Ellen Thompson, ed. Autumn House 2005.
New Century North American Poets. John Garmon et al, editors. River King Press. 2002.
The Made Thing. 2nd edition, Leon Stokesbury, ed. U. of Arkansas Press 1999.
Somewhere Apart (collection of essays by Arkansas residents). Compiled by the staff of the Arkansas Times and the staff of the University of Arkansas Press 1997.
A New Geography of Poets. Edward Field et al, editors. U. of Ark. Press 1992.
Patterns of Poetry, An Encyclopedia of Forms. Miller Williams, ed. LSU 1986.

---

Return to Top of Page



Writing Samples

WHAT WE NEED

It is just as well we do not see,
in the shadows behind the hasty tent
of the Allen Brothers Greatest Show,
Lola the Lion Tamer and the Great Valdini
in Nikes and jeans
sharing a tired cigarette
before she girds her wrists with glistening amulets
and snaps the tigers into rage,
before he adjusts the glimmering cummerbund
and makes from air
the white and trembling doves, the pair.

Dirt, Autumn House Press

Threads

She had lost her memory at 35.
"So what?" her husband always says, and smiles
when someone remarks. Tonight they've come
to hear B.B. King in concert, live, in Memphis.
They saw B.B. last year, but she can't recall.
Her husband reminds her of that evening now,
quickly moving them through the smoky crowd
so she can get a closer look. In perfect
patience and love, he seats her where she commands
a clear view of the stage, closing his hand
and opening it on the smooth back of her chair.
At the small table, their elbows touch.
On the stage, B.B. is resplendent in black
and baby blue. The husband asks his wife
if she remembers the color of the jacket
when they saw him last. "Pink," she says.
It was orange. But he likes the way she touches his arm
when memory skims the surface of her mind
like, he imagines, the shadow of a gull
over sleeping water. His face burns
with the thought, the hope, that tonight in bed--
perhaps early, perhaps late--she will turn
to him and speak against his back, recalling
the jacket perfectly

Dirt, Autumn House Press

Dancing Man

The music in Mick's Bar tonight
is three parts smoke and one part hard down blues.
The man who brought me is drinking bourbon shots and beer.
The woman in the next booth shouts
Play something for me Play something slow for me.

I turn for another drink
and one of the men on the dance floor
has on your brown hat,
three guinea feathers in the hat band.
Bur you are in Mexico, or Greece.


I would leave with him,
let him do whatever he wanted to do
if he would keep the hat on.

The Woman in the Next Booth, BkMk Press, U. of Mo-Kansas City

---

Return to Top of Page



A DeWitt Wallace/Reader's Digest Award.

Fellowships from the MacDowell Colony and the Arkansas Arts Council

Teacher of the Year.

Pittsburg State University chapter of Sigma Tau Delta
the Porter Prize for Literature.

An Academy of American Poets award, among others.


She has also been inducted into the Arkansas Writers Hall of Fame

---

Return to Top of Page

Links

Jo McDougall's Website
Daddy's Money - University of Arkansas Press.
American Life in Poetry -- Arizona Daily Star from April 16, 2006.
Volume 9, Numbers 1 and 2 -- Salamander, A magazine for poetry, fiction, and memoirs.
Volume 10, Number 2 -- Salamander, A magazine for poetry, fiction, and memoirs.
Berlin Festival: literaturfestival.com
"Two poems by Jo McDougall" -- New Letters -- Also see archives within site.
Review of Court Green and Jo McDougall's "The One Horse Store" -- NewPages.com, Literary Magazine Reviews.
"At Frog's Trailer Court" and "The Guest" -- webdelsol.com.
From Darkening Porches and Towns Facing Railroads -- University of Arkansas Press.
Denise Low, Kansas Poet Laureate: AD ASTRA POETRY PROJECT #5 -- Denise Low Blog.
"House" by Jo McDougall -- Ghoti -- Vol. 1, No. 1, Poetry.
"Mercy" by Jo McDougall -- Sally's Druthers.
"Two Poems by Jo McDougall" - 2River.
Writer's Almanac -- See Archives.
KCUR - Interview.