Forensic Investigations
Washburn University's Forensic Investigations Program prepares students for the crime scene field by providing classroom and practical-based learning. Students utilize real-world tools and equipment, as well as laboratory and mock scene environments to analyze, document, and collect physical evidence.
Career Forecast
 

Growing Outlook
.
Average Salary

 
50,460
hybrid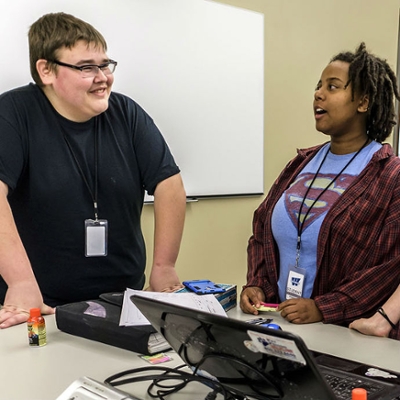 Forensic Investigations at Washburn
In Washburn's Forensic Investigations program, you'll complete specialized coursework designed to prepare you to work as a crime scene investigator. Many of these classes take place in the Crime Laboratory of the Kansas Bureau of Investigation (KBI), located on the Washburn University campus.
Washburn's collaboration with the Kansas Bureau of Investigation means students are working alongside and in conjunction with faculty and staff who currently work and have experience in the criminal investigations field. 
Many classes are offered online while the Graduate career-ready with skills in evidence identification, collection, and analysis that will make you a valued part of an investigations team.
4-Year Plan
The Bachelor of Criminal Justice in Forensic Investigations can be achieved in 4 years with 120 credit hours. Learn with a mix of online courses and on-campus classes. Courses in the program utilize mock crime scenes and focus on hands-on aspects of crime scene training, like photography and mapping, that get students using technology and puts the tools in their hands.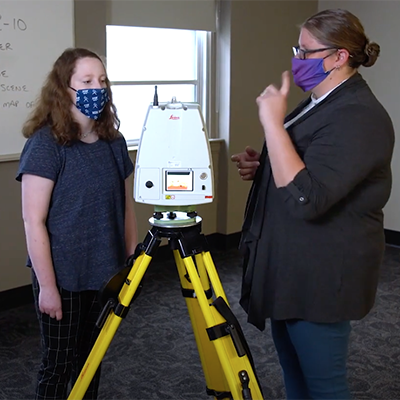 Meet student success story Emma Morrissey
Sophomore Emma Morrissey learned about Washburn from one of her high school teachers in Overland Park. She fell in love with campus and the Criminal Justice program, now her major. Emma is president of the Criminal Justice Association on campus and plans to attend law school after she receives her undergraduate degree.
Jobs and Opportunities
CAREER FORECAST:
growing outlook
Data and statistics sourced from BLS.gov.
CAREER OPPORTUNITIES
Crime Scene Technician
Forensic Examiners
Forensic Internships
Opportunities for internship placement are diverse and encompass local, state and federal agencies, including:
Kansas Bureau of Investigation (KBI)
Kansas Highway Patrol
Topeka Police Department
Bureau of Alcohol, Tobacco, Firearms & Explosives (ATF)
U.S. Secret Service
Kansas Fire Marshall's Office
Federal Bureau of Investigation (FBI)
How to Apply
While there are not specific requirements for admission to the Forensic Investigations program, application to Washburn can be done in five easy steps. Learn about admission requirements.