Why an associate degree in computer programming at Washburn?
If you want to get to work quickly in the field of computer information sciences, the associate of arts is our fastest degree-path. This programming-focused program will give you the skills you need to contribute and from there you can continue to a four-year degree and beyond, or grow your skills on the job.

Career Forecast

 

Bright Outlook

.

Average Salary

 

$83,590

on campus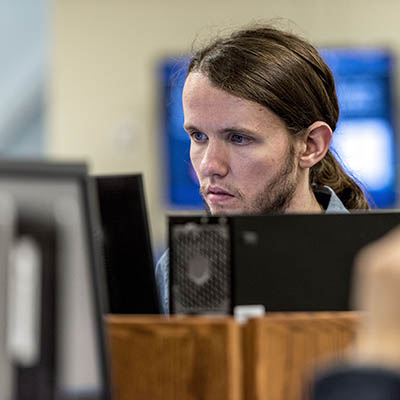 What sets CIS at Washburn apart?
Your specialized training in programming, with an exposure to networking, and skill-building in written and oral communication will make you an important part of a team.
Find your people on campus with the Student Computing Association.
You'll have the opportunity to complete original research with faculty mentors, and present your research at a conference.
Scholarships are available for first-time students, transfer students, and continuing students in this program.
At Washburn the majority of students work. If you plan to continue on to your four-year degree while working full-time, your professors and peers will understand your responsibilities.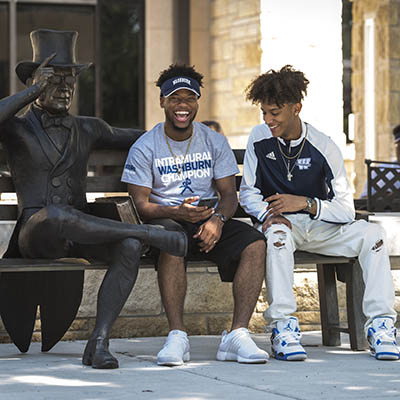 Admissions scholarships
Washburn University offers generous scholarships based on your interests, career aspirations, community service and academic success.
Computer information science scholarships
The Computer Information Science department offers a variety of scholarships for new and current majors. Applications are due early in the spring each year.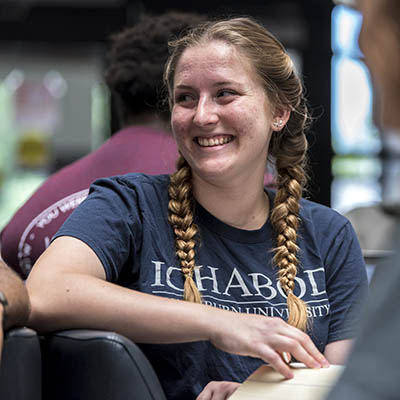 Tuition and fees
Courses in this program are offered at the Traditional Undergraduate Rate.
Financial aid
Washburn University offers generous undergraduate financial aid, including scholarships and grants.
Tuition waivers
If you don't currently live in Kansas, learn about our Tuition Waiver programs that may qualify you for in-state tuition.
2-Year Plan
The AA degree is a two-year degree that is designed to prepare students for quick entry into the job market. It focuses primarily on programming, but also includes some networking.
Learning pathway
Enroll at WU and declare major

Fill out the
Undergraduate Admissions Application
and enroll to pursue computer information science. It's common to declare a major in computer information science at enrollment and then determine your specific interest.

Because this is a two-year program, you'll dive right in. The focus on programming skill-building will ensure you are workforce ready.

You'll have some general education course work to meet university requirements, and you'll choose among CIS upper-level courses for deeper understanding. 
Workforce or four-year degree

It is fairly common for students to use the AA as an entry into the workforce and continue on to a bachelor's degree while working.
CAREER FORECAST:
bright outlook
Student/faculty ratio
12:1
Qualities for success
Critical-thinking
Problem-solving
Persistence and patience
Communication and collaboration 
Workforce ready fast
This two-year program means you can get to work quickly in the field. 
Computer Information Sciences at Washburn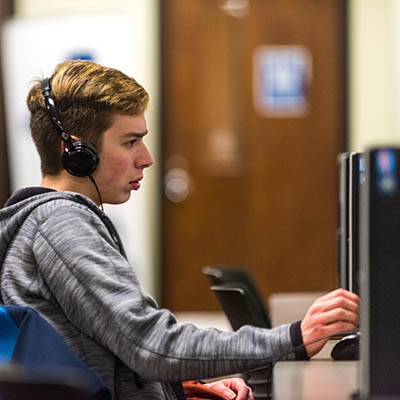 Computer Information Science
Our flagship degree. It is designed for students who desire a strong mathematical or science foundation for their degree.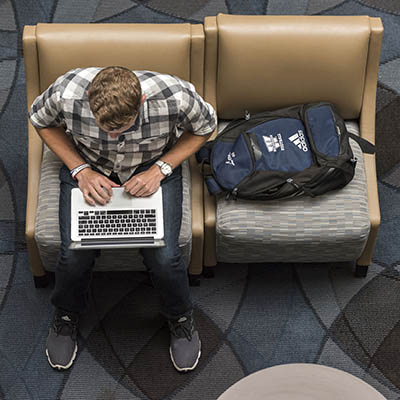 Data Science
This concentration is the best for you if you want to work with big data and analytics.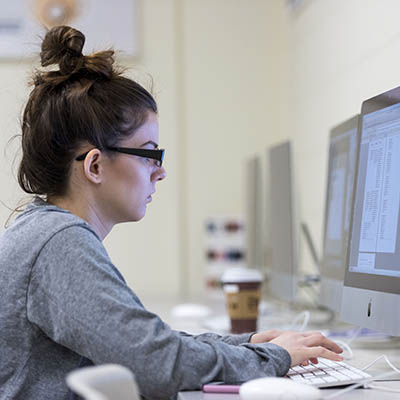 Digital Forensics
This concentration is the best for you if you want to work as part of a crime lab team, or in cybersecurity.
Program cost
Courses in this program are offered at the Traditional Undergraduate rate. Students are eligible for scholarships and financial aid.
GET IN TOUCH
WITH Department of Computer Information Sciences
Department of Computer Information Sciences
Stoffer, Room 304
1700 SW College Ave.
Topeka, KS 66621