Why study Data Science at Washburn?
The rapidly growing field of big data and analytics is waiting for your contribution and this new degree offering can get you a seat. In this program you'll earn our flagship computer information science degree and add specialization in data science. That means, whether you choose to pursue advanced study or not, you'll have the skills you need to work in computer science.

Career Forecast

 

Bright Outlook

.

Average Salary

 

$126,830 with master's degree

on campus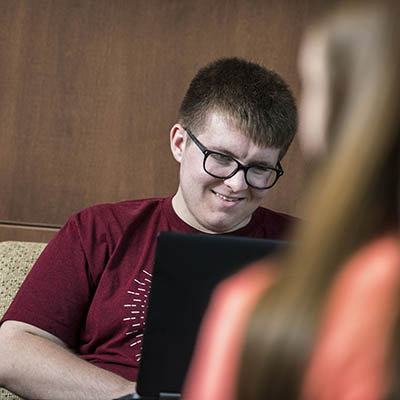 What sets CIS at Washburn apart?
Computer science majors have broad-based skills preparing them for varied career paths. You'll learn from experts in the field, not graduate students, in small classes.
Find your people on campus with the Student Computing Association.
You'll have the opportunity to complete original research with faculty mentors, and present your research at a conference.
Scholarships are available for first-time students, transfer students, and continuing students in this program.
Internships and cooperative experience opportunities are available for qualifying students. Work with your advisor to learn more about these 1-3 semester work-experience options.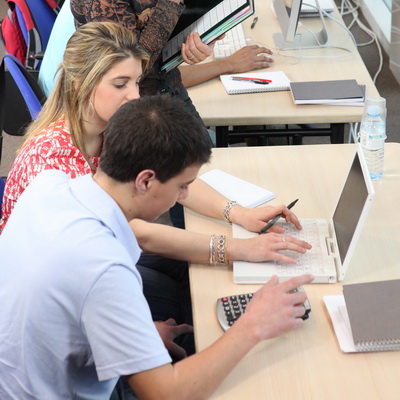 Admissions scholarships
Washburn University offers generous scholarships based on your interests, career aspirations, community service and academic success.
Computer information science scholarships
The Computer Information Science department offers a variety of scholarships for new and current majors. Applications are due early in the spring each year.
Tuition and fees
Courses in this program are offered at the Traditional Undergraduate Rate.
Financial aid
Washburn University offers generous undergraduate financial aid, including scholarships and grants.
Tuition waivers
If you don't currently live in Kansas, learn about our Tuition Waiver programs that may qualify you for in-state tuition.
4-Year Plan
The Bachelor of Science in Computer Information Science with a concentration in data science can be completed in 4 years.
Learning pathway
Enroll at WU and declare major

Fill out the
Undergraduate Admissions Application
and enroll to pursue computer information science. It's common to declare a major in computer information science at enrollment and then determine your specific interest.

Once you have successfully completed necessary courses, you can conduct research with your faculty mentor or apply for an internship or cooperative experience with a local or regional company.

This degree can be completed in 4 years.
Workforce or graduate school

This is a new program for us. Because work as a researcher typically requires advanced education, work with your advisor early and often about your goals and how to apply to graduate programs.
CAREER FORECAST:
bright outlook
Student/faculty ratio
12:1
Qualities for success
Critical-thinking
Problem-solving
Persistence and patience
Communication and collaboration 
Graduate with experience
100%
of students conduct research or an internship prior to graduation.
Computer Information Sciences at Washburn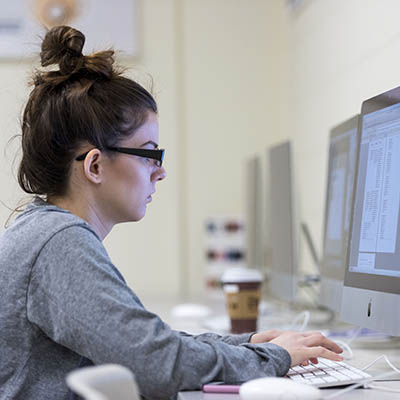 Computer Information Science
Our flagship degree. It is designed for students who desire a strong mathematical or science foundation for their degree.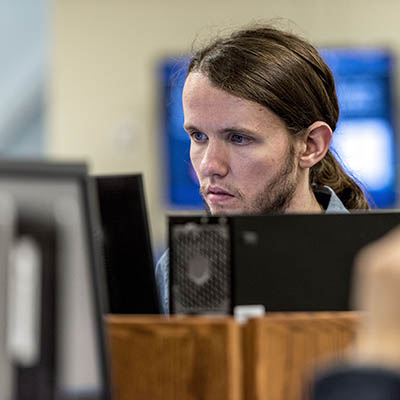 Digital Forensics
This concentration is the best for you if you want to work as part of a crime lab team, or in cybersecurity.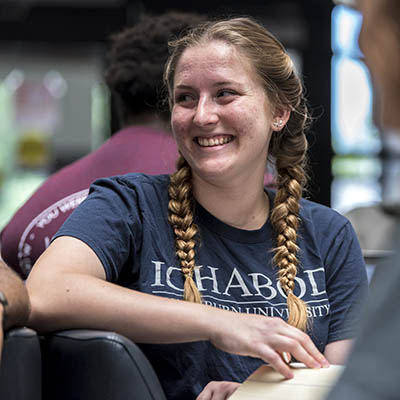 AA in Computer Information Science
This degree path is right for you if you want to be able to get to work in the field as quickly as possible. It is common for students to continue to a bachelor's degree.
Program cost
Courses in this program are offered at the Traditional Undergraduate rate. Students are eligible for scholarships and financial aid.
GET IN TOUCH
WITH Department of Computer Information Sciences
Department of Computer Information Sciences
Stoffer, Room 304
1700 SW College Ave.
Topeka, KS 66621