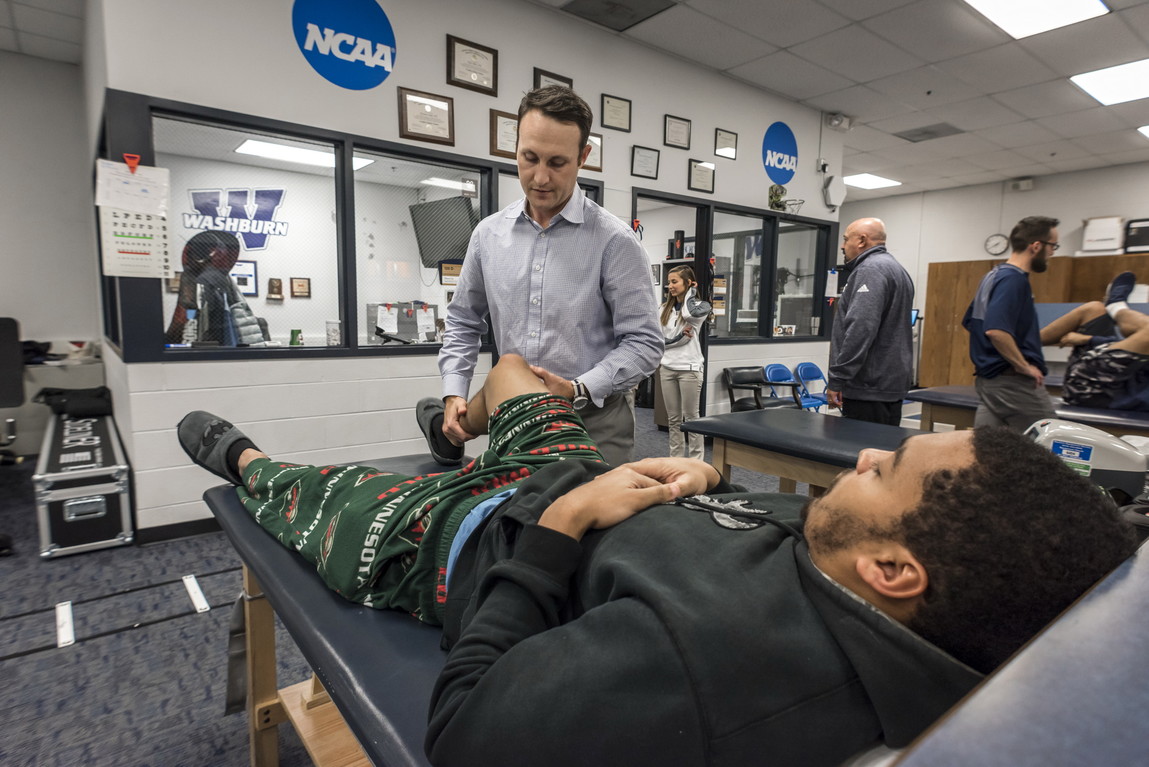 Athletic Training is becoming Exercise & Rehabilitation Science
In 2015, the Strategic Alliance of Athletic Training including the Board of Certification of Athletic Training (BOC), The Commission on Accreditation of Athletic Training Education (CAATE), the National Athletic Trainers' Association (NATA) and the NATA Foundation determined that the professional degree for athletic training be a master's degree. Therefore, athletic training, as a profession, is in transition from being delivered at the bachelor's level to the master's level.
During Fall 2017, the Washburn University Kinesiology Department determined it would no longer continue to offer a Bachelor of Science in Athletic Training degree beyond its current accreditation cycle in 2020. The Washburn University Athletic Training Program is currently accredited by the Commission on Accreditation of Athletic Training Education (CAATE) 6850 Austin Center Blvd., Suite 100, Austin, TX 78731-3701. The program has chosen to Voluntarily Withdraw its CAATE Accreditation effective December 2020. This posting serves as official notice of the program's closing which will occur no later than December 2020. All students currently admitted into the AT program must complete degree requirements prior to program closure in order to be considered a graduate of an accredited AT program.
New students interested in pursuing athletic training as a career may pursue a bachelor of science in exercise and rehabilitation science and then a master's of athletic training in a program of their choosing. Students interested in this exciting new avenue to athletic training certification should contact John Burns, Kinesiology faculty, for more information at john.burns@washburn.edu.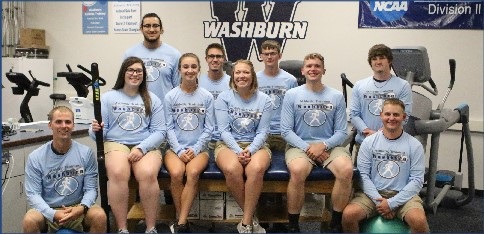 Athletic Training Program Information
GET IN TOUCH
WITH Kinesiology Department
Kinesiology Department
Petro Allied Health Center, Room 201
1700 SW College Ave.
Topeka, KS 66621

Phone & Email
Phone: 785.670.1459
Fax: 785.670.1059
Secretary: Nancy Province
kines@washburn.edu