Degree offered:  Optional Minor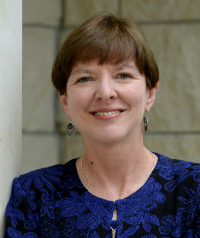 Dr. Rachel Goossen, Professor of History
Henderson 311
(785)670-1762


Mission
Peace, Justice and Conflict Resolution Studies is an interdisciplinary program of study, building on existing course offerings in a range of departments, that incorporates both international peace and justice issues, and through internship opportunities with community-based agencies, local dimensions of conflict resolution.
To earn the minor Students will combine core courses in Peace Studies with elective courses from departments across campus that share a common theme of peace, justice, and conflict resolution.
Requirements for the Minor:
To earn the minor, a student must complete at least 18 hours of course work, 15 hours of designated core courses and 3 hours of electives.  The minor will be supervised by a committee of advisors and coordinated by the Dean of the College of Arts and Sciences.  Interested students will always have the option of doing individualized readings with faculty in a number of departments and can also complete a capstone major project.  This is anticipated to be a small program, but is created largely from existing courses, resulting in minimal cost to the University.

Core Courses (15 hours)
IS 180 Intro to Peace, Justice, and Conflict Resolution
PO 352 Peace Studies and Conflict Resolution
PO 346 Disputes and Conflict Management
OR
HS 390 Communication in Conflict and Negotiation
OR
CN 330 Committee Approved Elective in Conflict Management
CN 363 Intercultural Communication

IS 380 Internship/Special Project
Electives (3 hours)  Courses which may be counted as elective credit for Peace Studies include, but are not limited to:
BI 203  Human Impact on the Environment
BI 310 Ecology
BI 343 Human Genetics
CJ 430 Criminal Justice Policy and Issues
CN 350 Persuasion
CN 361 Communication in Social Movements
EC 201 Principles of Macroeconomics
EC 443 Labor Relations
EN 133/333 Stories Around the World
EN 399 Special Topics (when relevant to Peace Studies)
GG 102 World Regional Geography
GG 302 National Resources Conservation
HI 300 Special Topics (when relevant to Peace Studies) 
HI 311 Cold War America
HI 312 War's Impact on America
HI 329 Civil Rights Movement
HI 398 Directed Readings (when relevant to Peace Studies
HS 152 Personal and Community Health
HS 202 Victimology
HS 202 Survivor Services
HS 302 Social Change
HS 307 Family Violence
HS 390 Hate and violence Crimes
MS 140 Role of the Military
MS 330 International Conflict
NU 306 Community Health Concepts
PH 102 Introduction to Moral Problems
PH 312 Social-Political Philosophy
PO 225 Introduction to International Relations
PO 275 Introduction to Political Theory
PO 310 Strategies of Community Development
PO 346 Special Topics (when relevant to Peace Studies)
PO 351 International Organizations and Law
PO 365 Democratization and International Political Economy
RG 102 World Religions
SO 301 World Population:  Growth, Hunger, and US Foreign Policy
SO 306 Law & Society
SO 310 Social Class in the US
SO/AN 207  Race and Ethnic Group Relations
SO/AN 336 Globalization
SO/AN 338 Strategies for Social Change
SW Social Welfare
SW 350 Social Welfare Policy
The minor is supervised by a Committee of Advisors and coordinated by the Dean of the College of Arts and Sciences.
For additional information contact:
rachel.goossen@washburn.edu