Full-time & Part-time Faculty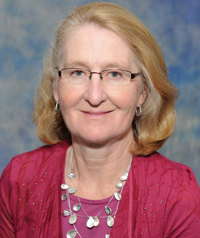 Professor
Associate Dean Graduate Nursing Programs, Director of DNP Program
(785) 670-2096
bobbe.mansfield@washburn.edu
PC 203 T
Dr. Mansfield's professional career was inspired by registered nurses working in independent roles, and has grown as opportunities for advanced practice nurses were formalized. From community-based care to family medicine and education, her trajectory has been shaped by new developments in healthcare that have opened doors for her and for other advanced practice providers.  Her most exciting nursing job is the one that she is doing right now.
---
Assistant Professor
Director of PMHNP Program
(785) 670-1210
tracy.davies@washburn.edu
PC 203 N
Dr. Davies is a board-certified Family Psychiatric Mental Health Nurse Practitioner, Adult/Geriatric Nurse Practitioner, Assistant Professor, as well as the Program Director of the Post Graduate Certificate Program. She specializes in psychiatric mental health nursing of psychiatrically and medically complex individuals across the lifespan. She maintains an active faculty practice providing psychotherapy and psychopharmacological services to children, adults, and older persons. She completed her BSN program at Washburn University in 1997, her MSN in 2004 and Post Graduate Certificate in Family Psychiatric and Mental Health specialty in 2007 from the University of Kansas. She completed her DNP program in 2017 from Wichita State University. Additionally, she has an educational and experiential background outside of nursing in the area of administration. She has been teaching at Washburn since 2016.
---
Assistant Professor
(785) 670-1477
lori.edwards@washburn.edu
WH 377
Dr. Edwards is an Assistant Professor for the DNP program and board-certified Adult-Gerontology Nurse Practitioner. She started teaching at Washburn University in 1998 and has had the privilege to work with BSN, MSN-CNL, and DNP students. She is a proud graduate of Washburn University in 1988 (BSN), the University of Kansas in 1998 (MSN), and Washburn University in 2017 (DNP). Dr. Edwards maintains an active A-GNP-C practice at Cotton O'Neil Internal Medicine and Washburn University Student Health Services in Topeka, Kansas.
---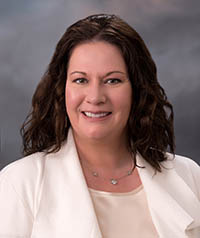 Assistant Professor
(785) 670-1055
amanda.hartman@washburn.edu
PC 203 S
Dr. Hartman is a board certified family nurse practitioner and a proud Washburn Alumni (MSN '12, DNP '19). She currently maintains an active faculty practice at Pine Ridge Family Health Center and Washburn University Student Health Services where she delivers primary care to a wide spectrum of medical and socially complex individuals. Dr. Hartman started her academic career as an adjunct instructor in 2016 before joining as a full-time graduate faculty member in 2019.
---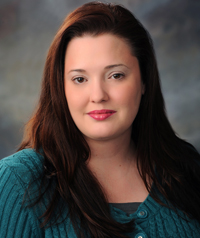 Lecturer
(785) 670-1299
traci.hoffman@washburn.edu
PC 203 U
Dr. Traci Hoffman is a full time instructor in the Post-Master's PMHNP Certificate program at Washburn University School of Nursing. Dr. Hoffman has previously taught as adjunct faculty for the Washburn University BSN program and Washburn Tech LPN program.
<> Dr. Hoffman earned her MSN as an Adult Nurse Practitioner from Washburn University in 2010 and worked in Gastroenterology and Hepatology for 9 years. She earned her Doctor of Nursing Practice along with her PMHNP Certification in 2018. Dr. Hoffman does her faculty practice at a local large regional hospital working on the consultation liaison team.
---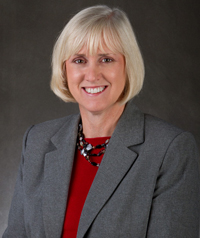 Professor
(785) 670-1205
marian.jamison@washburn.edu
WH 367
Dr. Jamison earned an Associate Degree in Nursing from Kansas City Kansas Community College, and she earned the following 4 degrees from the University of Kansas: (a) Baccalaureate Degree in Nursing, (b) Master's Degree in Nursing, (c) Master's Degree in Business Administration, and (d) PhD in Nursing with a minor in Health Care Finance.
 She has over 35 years of teaching experience in nursing. Her teaching experience includes 18 years teaching associate degree nursing students, 8 years teaching graduate nursing students at another university, and 15 years teaching graduate nursing students at Washburn University School of Nursing. Current teaching responsibilities include graduate level courses in financial management and healthcare economics.
Since arriving at Washburn University she has served in the position of Associate Dean in the School of Nursing with the rank of professor. Her background includes medical and surgical nursing at a variety of public and private hospitals. While pursuing the Master's Degree in Business Administration she was awarded the Commonwealth Fund Executive Nurse Fellowship in 1988. Recent scholarship activities include writing grant applications to the Health Resource and Service Administration for the Washburn University School of Nursing. Publications address AIDS education, mobility and fatigue in chronic illness, fear of falling in adults with rheumatoid arthritis, and implementation of a care coordinator role.
---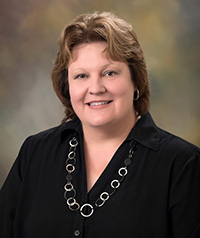 Assistant Professor
(785) 670-1208
michele.reisinger@washburn.edu
WH 363
Dr. Reisinger is a Washburn University undergraduate alumni.  Clinically, her foundational nursing experience was in the critical care areas.  She obtained her graduate degrees (MSN & DNP) from the University of Kansas.  She has practiced more than 25 years with focus on rural health.  Associated with this practice she independently staffs rural health clinics, covers Emergency Department call, performs extended care rounds, serves as a certified wound consultant, and instructs critical care educational courses for a  rural health network.  Her doctoral capstone focus involved health promotion activities and effective chronic disease management in rural underserved populations.  She has been recognized as a Rural Health Fellow by the National Rural Health Association. 
---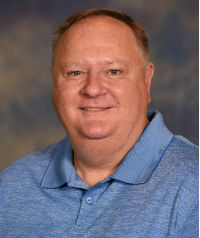 Assistant Professor
(785) 670-3227
delaine.smith@washburn.edu
PC 203 P
Dr. Smith is currently an Assistant Professor at Washburn University School of Nursing. Dr. Smith previously taught full time at the University of Alabama in Birmingham for 2 years and inaugurated the Psychiatric Mental Health Nurse Practitioner program. He taught in several different courses at UAB including Advanced Health Assessment, Role Development, Issues and Translating Evidence into Practice. He served 21 years in the United States Air Force and retired in 2006 earning the rank of Lieutenant Colonel. His first MSN is from UAB as a Psychiatric Mental Health Clinical Nurse Specialist. He earned his second MSN from Medical University of South Carolina as an Adult Nurse Practitioner and Psychiatric Mental Health Nurse Practitioner. He completed his doctoral studies at UAB in 2012. Dr. Smith has taught in several different course within WU SON. He is engaged in part time practice in a community based mental health clinic, serving primarily an indigent and SPMI population. His research interests include the integration of psychiatric services into ambulatory care settings, patient centered medical home models, suicide prevention and patient's readiness to engage in initial psychiatric services.
---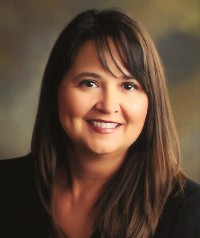 Assistant Professor
(785) 670-1451
jody.toerber-clark@washburn.edu
PC 203 R
Dr. Jody Toerber-Clark has a DNP, board certified as an FNP, preceptor to 30+ students of multiple healthcare disciplines, worked as director of Primary Care in a Federally Qualified Mental Health facility, and worked in rural areas close to 20 years. Dr. Toerber-Clark has a passion to increase the number of rurally trained nurse practitioners and increase the number of preceptors in rural areas. Dr. Toerber-Clark was an adjunct faculty member in both the undergraduate and graduate curriculum for 4 years. Dr. Toerber-Clark has served as the Project Director of 2 HRSA grants since September 2017. She currently is an Assistant Professor in the DNP FNP program and teaches in several of the primary care courses.
---
Adjunct
RN-BSN Program Only
Heather Aranda is a 2005 BSN graduate of Washburn University. She completed her MSN with a focus on nursing management and leadership in 2011 from the University of Southern Indiana. Her primary clinical experience is in emergency nursing in addition to experience in nursing administration. She is board-certified as an emergency nurse (CEN) and maintains certification in BLS (instructor), ACLS (instructor), TNCC (instructor), ENPC, ABLS and is a SANE nurse. Heather teaches NU 451 and co-teaches NU 495 in the RN-BSN program. She is currently a DNP FNP student at Washburn University. Heather is a member of the ANA, KSNA, ENA, IAFN, and STTI. Heather's professional and clinical interests include emergency nursing, primary care, access to care, sepsis, mental health care, forensic nursing, nursing education, nursing leadership, quality improvement and risk management, and nursing culture. Heather and her husband stay busy as graduate students at Washburn University slated to graduate in May 2017.
---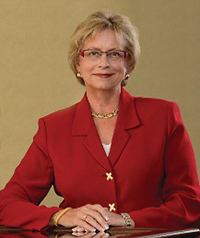 Adjunct
cynthia.hornberger@washburn.edu
---
Adjunct
---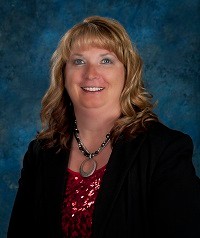 Adjunct
No longer teaching
Jenny Niblock is the Chief Clinical Officer for Citizens Health in Colby, KS. Jenny oversees all patient care areas for CMCI which includes a 25 bed Critical Access Hospital, Rural Health Clinic and 60 bed long term care unit. Previously, Jenny worked at Family Center for Healthcare, the rural health clinic at Citizens Health. In all of her roles, she has focused her efforts on advocating for big city care and expertise in the rural setting. Jenny loves mentoring others to bring positive change to healthcare organizations. She is passionate about making sure rural health care clinics, hospitals, and long-term care are positioned to provide quality healthcare from obstetrics to end of life care. Jenny is an active part of many federal grant projects, including the Kansas Heart and Stroke Collaborative and the Diabetes Quality of Care Project. Jenny holds a Master in Nursing degree as well as a MBA. She is a certified in Hospice and Palliative Care and is also wound care certified. Jenny is married to the love of her life, Paul and together they are raising 4 kids active in sports, 4-H, church activities, as well as many other community activities and projects.
---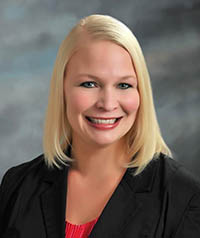 Adjunct
Dr. Ogden is a Washburn University of School of Nursing graduate with her BSN in 2009, MSN with family nurse practitioner in 2013, and DNP with mental health emphasis in 2018. She is a certified family and psychiatric nurse practitioner. She has been teaching at Washburn in the School of Nursing since 2011 as an adjunct. She works full-time as an outpatient psychiatric nurse practitioner at the Topeka VA and works PRN as an inpatient psychiatric nurse practitioner at Stormont Vail Health.
---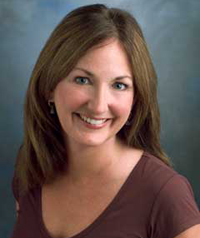 Adjunct
No longer teaching
Over the past 25 years, Dr. Pryor has started eight successful small businesses in the retail, advertising, property management, and agricultural sectors. She has also taught marketing, management, leadership, and entrepreneurship in the Midwest and Southern California. Dr. Pryor holds graduate degrees in business and leadership. She has published more than 30 academic papers and has presented at scores of academic and practitioner conferences. She currently serves as the Associate State Director of the Kansas Small Business Development Center, a network of twelve regional and specialty centers dedicated to supporting small businesses in the state of Kansas.
---
Adjunct - Clinical Faculty
---