Full-time & Part-time Faculty
Assistant Professor
Director of PMHNP Program
(785) 670-1210
tracy.davies@washburn.edu
PC 203 N
Dr. Davies is a board-certified Family Psychiatric Mental Health Nurse Practitioner, Adult/Geriatric Nurse Practitioner, Assistant Professor, as well as the Program Director of the Post Graduate Certificate Program. She specializes in psychiatric mental health nursing of psychiatrically and medically complex individuals across the lifespan. She maintains an active faculty practice providing psychotherapy and psychopharmacological services to children, adults, and older persons. She completed her BSN program at Washburn University in 1997, her MSN in 2004 and Post Graduate Certificate in Family Psychiatric and Mental Health specialty in 2007 from the University of Kansas. She completed her DNP program in 2017 from Wichita State University. Additionally, she has an educational and experiential background outside of nursing in the area of administration. She has been teaching at Washburn since 2016.
---
Assistant Professor
(785) 670-1477
lori.edwards@washburn.edu
WH 377
Dr. Edwards has 22 years of teaching experience here at Washburn and currently practice at Cotton O'Neil Family Practice in Rossville, Kansas.
---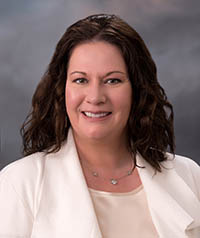 Assistant Professor
(785) 670-1055
amanda.hartman@washburn.edu
PC 203 S
Dr. Hartman is a Family Nurse Practitioner and proud Washburn Alumni, completing both an MSN (2012) and DNP (2019) at Washburn. She has been a Registred Nurse since 2003, and a practicing FNP since 2012 serving in various settings from the emergency department, urgent care, and family prractice areas. Before joining the SON as an Assistant Professor she was an adjunct instructor for the BSN-DNP program, and an active member in the C2C project and is recognized as the first primary care clinic to be owned and operated by a public housing authority nationally. In her free time she enjoys spending time with her husband and son and recently relocated to Topeka from the Olathe area.
---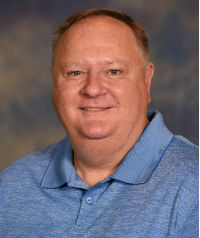 Assistant Professor
(785) 670-3227
delaine.smith@washburn.edu
PC 203 P
Dr. Smith is currently an Assistant Professor at Washburn University School of Nursing. Dr. Smith previously taught full time at the University of Alabama in Birmingham for 2 years and inaugurated the Psychiatric Mental Health Nurse Practitioner program. He taught in several different courses at UAB including Advanced Health Assessment, Role Development, Issues and Translating Evidence into Practice. He served 21 years in the United States Air Force and retired in 2006 earning the rank of Lieutenant Colonel. His first MSN is from UAB as a Psychiatric Mental Health Clinical Nurse Specialist. He earned his second MSN from Medical University of South Carolina as an Adult Nurse Practitioner and Psychiatric Mental Health Nurse Practitioner. He completed his doctoral studies at UAB in 2012. Dr. Smith has taught in several different course within WU SON. He is engaged in part time practice in a community based mental health clinic, serving primarily an indigent and SPMI population. His research interests include the integration of psychiatric services into ambulatory care settings, patient centered medical home models, suicide prevention and patient's readiness to engage in initial psychiatric services.
---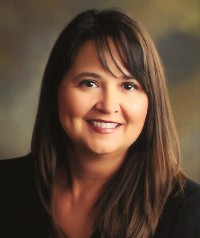 Assistant Professor
(785) 670-1451
jody.toerber-clark@washburn.edu
PC 203 R
Dr. Toerber-Clark earned her BSN at Fort Hays State University, FNP at the Medical College of Ohio, and her DNP at Washburn University. She has 19+ years of experience as a nurse practitioner in rural family practice settings. She is has recently completed work as a the WE KAN Project Director for a HRSA grant. She has been also served as Adjunct Faculty for Washburn University for 4 years.
---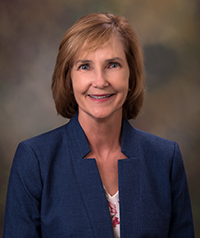 Lecturer
(785) 670-1913
jane.robinson@washburn.edu
WH 370
Dr. Robinson is a lecturer on the Washburn School of Nursing faculty and has been actively engaged with nursing education at Washburn for the last eleven years. She also practices primary care as an APRN at Valeo Behavioral Health.  She began her advanced practice in 2009 providing foot care with a team of nurses who travelled across the Northwest part of Kansas to provide care, in particular, to the elderly population. Prior to returning to pursue a masters and eventually a DNP, she practiced clinical nursing in the areas of critical care, gastroenterology, home health and medical surgical nursing for 20 years. 
She graduated from Kansas University School of Nursing with a DNP in 2017. Her DNP project followed a quality improvement design and investigated Diabetes care delivery in a primary care clinic with a goal of improving provider care delivery and patient outcomes.  Her clinical interests include diabetes management, chronic care and enhancing physical mobility.
---
Adjunct Faculty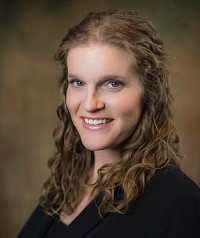 Adjunct
---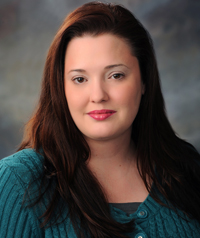 Adjunct
Dr. Traci Hoffman is currently adjunct faculty in the Post-Master's PMHNP Certificate program at Washburn University School of Nursing. Dr. Hoffman has previously taught as adjunct faculty for the Washburn University BSN program and Washburn Tech LPN program.
Dr. Hoffman earned her MSN as an Adult Nurse Practitioner from Washburn University in 2010 and works in Gastroenterology and Hepatology for the last 9 years. She earned her Doctor of Nursing Practice along with her PMHNP Certification in 2018. Dr. Hoffman currently works on an Adult Inpatient Psychiatric unit.
---
Adjunct
---
Adjunct
Sara Morrison is a nurse practitioner with certification in both family practice and mental health.  She is also a proud Washburn grad!  She teaches in both the graduate and undergraduate programs.  She currently works as a psychiatric NP at the VA. 
---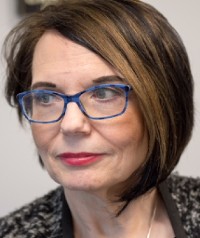 Adjunct
---