Nationally Board Certified Advanced Practice Psychiatric Mental Health Nursing Faculty

Assistant Professor
Director of Post-Graduate Certificate - PMHNP Program 
Dr. Davies teaches in the PMHNP program.
---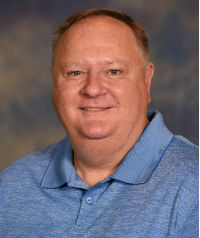 Assistant Professor 
Dr. Delaine Smith is currently an Assistant Professor at Washburn University School of Nursing.   Dr.  Smith previously taught full time at the University of Alabama in Birmingham for 2 years and inaugurated the Psychiatric Mental Health Nurse Practitioner program.  He taught in several different courses at UAB including Advanced Health Assessment, Role Development, Issues and Translating Evidence into Practice.
He served 21 years in the United States Air Force and retired in 2006 earning the rank of Lieutenant Colonel.  His first MSN is from UAB as a Psychiatric Mental Health Clinical Nurse Specialist.  He earned his second MSN from Medical University of South Carolina as an Adult Nurse Practitioner and Psychiatric Mental Health Nurse Practitioner.  He completed his doctoral studies at UAB in 2012. 
Dr. Smith has taught in several different course within WU SON.  He is engaged in part time practice in a community based mental health clinic, serving primarily an indigent and SPMI population.  His research interests include the integration of psychiatric services into ambulatory care settings, patient centered medical home models, suicide prevention and patient's readiness to engage in initial psychiatric services. 
---

Adjunct Faculty 
Rachel Y. Hill is a family nurse practitioner, who specializes in holistic and integrative medicine.  She is the CEO of Metamorphosis Holistic & Integrative Therapies, offering holistic coaching and other holistic modalities to help alleviate pain, stress, and promote wellness.  She is a co-owner of a company called Hen & Moon.  Through her company she currently provides a special line of specially formulated massage and aromatherapy blends for hospices and dementia care units, as part of her business.  Rachel also works with hospice providing Reiki, healing touch, hypnotherapy, and other holistic modalities.  She has 18 years in holistic and integrative therapies, and 25 years in the Nursing/healthcare profession.
Rachel is a network leader for the AHNA (American Holistic Nurses Association), which is responsible for bring health care professionals together who have a common interest in providing and integrating complementary medicine into the mainstream.  Rachel practices and is a certified Nursing Coach through American Holistic Nurse Credentialing Center (AHNCC). She also has achieved a certification for being an Advanced Practice Board Certified Holistic Nurse Practitioner from the AHNCC, also.  She is a published author and has written a book for Nurses on Self-Care entitled, "Nursing from the Inside-Out".
Rachel Y. Hill has given numerous presentations at corporations, and also presented for Professional Continuing Education, MONA, Catholic Charities Hospice, AHNA, Communiversity, Mental Health Association, and Urban League of Greater Kansas City on the topic of various holistic modalities and stress relief, and works diligently to bridge the gap in the health care community regarding the benefits of complementary therapy in the health care setting. 
Rachel is currently in a Doctoral Student, attaining a second Master's as a Psychiatric NP program, with plans to do extensive research in aromatherapy and plant medicine as it impacts health, end of life transition, wellness, substance abuse, and other states of physical disharmony
---