Full-time & Part-time Faculty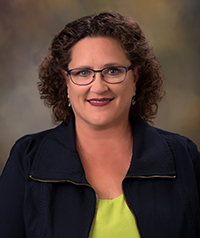 Assistant Professor
Associate Dean Undergraduate Nursing Programs, Director of Assessment
(785) 670-1531
debbie.isaacson@washburn.edu
PC 203 J
Dr. Isaacson earned a BSN from Fort Hays State University, a MSEd in School Nursing/Health Education from the University of Kansas, and a DNP in Systems Leadership from Rush University, Chicago. Her nursing experience is with pediatrics; acute care, school nursing, and camp nursing. She is currently the PI for a HRSA NEPQR grant that focuses on preparing RNs as primary care nurses. Her DNP project focused on undergraduate nursing curriculum transformation.
---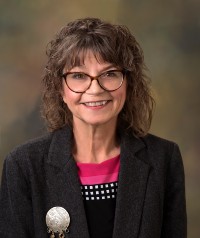 Assistant Professor
(785) 670-1447
caren.dick@washburn.edu
WH 380
Caren Dick is a tenured Assistant Professor at Washburn University School of Nursing.  She is a proud graduate of WUSON (BSN  1984) and KU School of Nursing (MSN 1999). She is a member of Sigma Theta Tau International and The American Public Health Association.  She teaches courses in both clinical instruction and the didactic areas of Clinical Prevention and Population Health as well as Pediatrics. 
---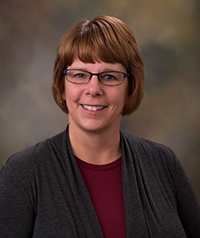 Assistant Professor
(785) 670-1528
belinda.eckert@washburn.edu
WH 374
Belinda Eckert has been teaching at Washburn since 2014, first as an adjunct and then followed by 2 years at Washburn Tech. She has been teaching in the BSN program full time since 2018. As a nurse, pediatrics has always had her heart, and she loves working with children, adolescents, and their families. She completed her BSN from Washburn University, her MSN from Wichita State University, and she is a pediatric nurse practitioner in addition to her role as a nurse educator. 
---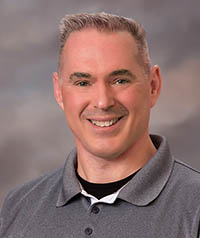 Lecturer
(785) 670-1234
marc.fry@washburn.edu
WH 363
Marc Fry is a clinical instructor in the School of Nursing. He earned his Bachelor's in Nursing at Washburn University where he graduated in 1996. He went to work at Saint Francis Hospital and Medical Center in Topeka Kansas. He then joined the US Army and served in a number of hospitals and medical centers during his 26 plus years of service in the Army Nurse Corps. During that time he earned his Master's degree in Nursing Leadership and Management through Walden University, as well as a second Master's degree in Strategic Leadership through the US Army War College.
---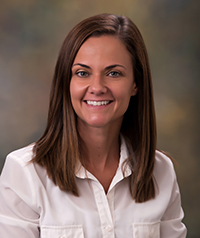 Assistant Professor
(785) 670-1207
michelle.heusi@washburn.edu
WH 372
Michelle Heusi earned both her BSN and MSN from Washburn University. She formerly practiced as a RN at Children's Mercy Hospital in Kansas City. She has experience as an APRN in internal med, family med, and Express Care. She is board certified by the AANP as a family nurse practitioner.
---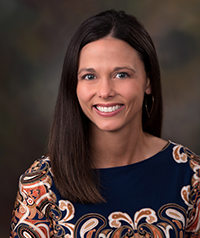 Lecturer
(785) 670-1532
erica.hill@washburn.edu
WH 378
Erica Hill received both her undergraduate and graduate degrees in nursing from The University of Kansas, where she also ran cross-country. She started her career at Children's Mercy in the PICU. Erica has spent 23 years at the bedside, mostly in the ICU, medical/surgical, and PACU settings where she continues PRN. Erica was also an adjunct nursing instructor at Baker University for 4 years. Currently, she teaches clinical and didactic courses for levels 1 & 2.
---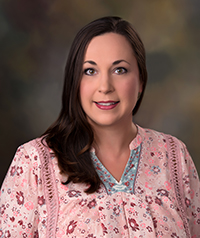 Assistant Professor
(785) 670-1206
erinn.howard@washburn.edu
WH 376
Erinn Howard has been an RN since 2004. She obtained her MSN in 2014 and DNP in 2019. She has worked in Adult Medical/surgical, Hospice, Long-term Care, Home Health, and Long-term Acute Care as an RN. As an APRN, Erinn worked in Primary care, Urgent care, and ER.
---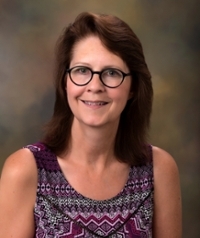 Lecturer
(785) 670-1418
susan.maendele@washburn.edu
WH 382
Susan Maendele earned her BSN from St. Mary of the Plains in 1990. She received her MSN from Washburn University School of Nursing in 2010. Her primary background is in post-surgical care in an acute care setting. Her passion is patient care and she is involved with clinical groups from several levels in the School of Nursing. She is TeamSTEPPS master trainer and member of Sigma Theta Tau.
---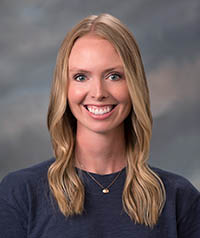 Lecturer
(785) 670-1053
tori.obrien@washburn.edu
WH 370
Tori O'Brien is a lecturer in the School of Nursing. She earned her ASN (2016), BSN (2016), and MSN Education (2019) from Southwest Baptist University. Her nursing experience is in medical-surgical and oncology nursing where she continues to work PRN. Tori currently teaches in the classroom and clinical environment for level one nursing students.
---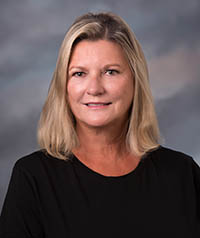 Lecturer
(785) 670-1814
deb.rector@washburn.edu
WH 379
Deb Rector has been an RN for over 30 years. She graduated with her BSN from Washburn University and her MSN from the University of Kansas. She has worked in acute care, home health, hospice and as a Director of several different acute care units. Her passion is teaching students to become safe, competent, and compassionate nurse practitioners. Currently she works with multiple levels of students teaching leadership skills, quality, and safe care.
---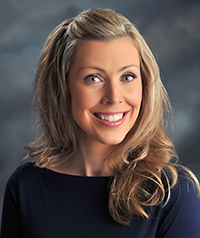 Associate Professor
(785) 670-3226
lara.rivera@washburn.edu
WH 373
Dr. Rivera has been teaching at Washburn since 2008. Her interests in nursing include obstetrics, women's health, and care of the newborn. She loves sharing her passion for women's health with her students. Lara earned her BSN from The University of Kansas, her MSN from Frontier Nursing University, and her DNP from Vanderbilt University. She is board certified by the AMCB as a Certified Nurse Midwife.
---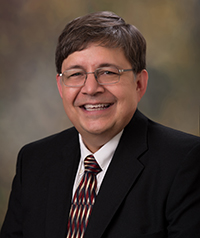 Lecturer
(785) 670-1959
dennis.schafers@washburn.edu
PC 203 L
Dennis Schafers is a board certified nurse practitioner in psychiatric medicine. His background includes care of clients from children to adults. He has worked with individuals, families, and groups. He received his Master's of Science in Nursing from the University of Texas at Austin.  After graduating he worked for the Menninger clinic in Topeka, Kansas.  He started working for Washburn university in 2012. He started his pursuit of his psychiatric-mental health nurse practitioner certificate at Washburn so he could develop a practice that integrates medicine and mental health.
In addition to his professional experience, Dennis has pursued complementary and alternative therapeutic modalities in psychodrama, humor, and mindfulness.  His interests include the integration of compassionate care in the mental health field. 
---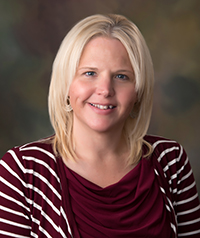 Associate Professor
(785) 670-1421
crystal.stevens@washburn.edu
WH 383
Dr. Crystal Stevens has been a full-time faculty member at Washburn University in the School of Nursing for 15 years. She obtained her BSN from Emporia State University in 2003. After 2 years of working as a nurse in the acute care setting, she began her master's degree at Washburn University, graduating with her Masters of Science in Nursing and adult nurse practitioner in 2007. In 2013 she began working on her DNP, which she completed in December 2018. Crystal coordinates the third level acute care medical surgical nursing course as well as capstone at level four.
---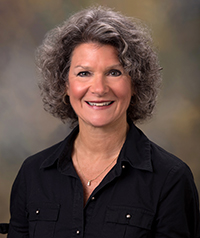 Lecturer
COACH Director
(785) 670-1238
kathy.ure@washburn.edu
PC 203 H
Kathy Ure has been an RN for over 35 years. She received her MSN in nursing administration from Fort Hays. Her areas of interest and experience include OB, administration, TeamSTEPPS, community/public health, and high impact initiatives. She is currently the Director of the Collaberative Outreach Advancing Community Health (COACH) Program.
---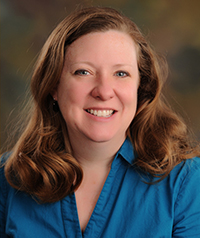 Assistant Professor
Director of Simulation
(785) 670-1505
amy.white1@washburn.edu
WH 365
Amy White graduated from Old Dominion University in 1994 with her BSN and served in the US Navy Nurse Corps for 7 years. She graduated from Washburn University in 2014 with her MSN. Amy is certified as a Clinical Nurse Leader and in Electronic Fetal Monitoring. Her specialties are Obstetrics and Simulation.
---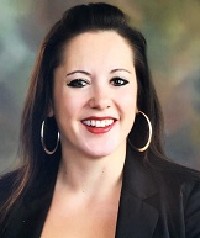 Adjunct
brooke.fariadacunha@washburn.edu
---
Adjunct
Heidi Hamic graduated from Washburn School of Nursing with her BSN in 2014. She has worked in oncology, hospice care, and long-term care. She has been a Director of Nursing in a long-term care facility. She currently has a position of Clinical Informatics Specialist with Blue Cross and Blue Shield of Kansas.
---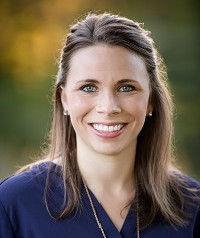 Adjunct
Jill Ladd is a Registered Dietitian who received her undergraduate degree in Dietetics from Kansas State University. She then completed a dietetic internship at Vanderbilt University Medical Center in Nashville, TN. In December 2015, she completed a Masters in Public Health from Creighton University in Omaha. In addition to serving as an adjunct instructor, Jill serves as a nutritionist with the United States Department of Agriculture (USDA) in the Child and Adult Care Food Program policy division.
---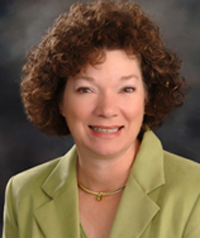 Adjunct
sue.unruh@washburn.edu
PC 203 N
---
Adjunct - Clinical Faculty
---
Adjunct - Clinical Faculty
---
Adjunct - Clinical Faculty
---
Adjunct - Clinical Faculty
---
Adjunct - Clinical Faculty
---
Adjunct - Clinical Faculty
kristin.cunningham@washburn.edu
---
Adjunct - Clinical Faculty
thaina.dossantos-jensen@washburn.edu
---
Adjunct - Clinical Faculty
brianna.fairchild@washburn.edu
---
Adjunct - Clinical Faculty
---
Adjunct - Clinical Faculty
---
Adjunct - Clinical Faculty
---
Adjunct - Clinical Faculty
---
Adjunct - Clinical Faculty
---
Adjunct - Clinical Faculty
---
Adjunct - Clinical Faculty
---
Adjunct - Clinical Faculty
---
Adjunct - Clinical Faculty
---
Adjunct - Clinical Faculty
---
Adjunct - Clinical Faculty
---
Adjunct - Clinical Faculty
---
Adjunct - Clinical Faculty
---