The Leadership Learning Community presents students at Washburn University the opportunity to explore leadership development and concepts both in and outside of the classroom. Students in the Learning Community will live with peers who share an interest in leadership development. Students living in the community will be offered exclusive leadership opportunities to engage with campus and community members, attend outside programs and events related to leadership, and will be mentored by a Leadership Institute student who will serve as the Learning Community Resident Assistant. All students in the Community will be enrolled in the same section of LE100: Exploring Concepts of Leadership.
The Leadership Learning Community is located in the 3rd South hall of the Living Learning Center and consists of 35 students who are passionate and excited about the study and practice of leadership. Capacity of the community is limited to 35 students, and spots will be filled on a first-come, first-served basis.
Requirements for Participation
Enroll in LE100: Exploring Concepts of Leadership in the fall semester (meets a general education requirement)
Attend Fall and Spring Leadership Institute Orientations
Attend at least two additional leadership development opportunities each semester
Meet one-on-one with the Leadership Learning Community Residential Assistant each semester
Be an active learner both in and outside the classroom to engage in personal leadership development and the development of your peers
Why Participate?
The Leadership Learning Community will:
Introduce students to and encourage them to participate in the Leadership Institute (LI) academic program (minor, certificate, WTE)
Create an opportunity to engage students in co-curricular programs associated with the LI
Create a sense of community and a cohort support system for students interested in leadership
Increase retention within the Leadership Institute and at Washburn University
Positively influence GPA of students involved in Learning Community compared to non-Learning Community participants
How Do I Sign Up?
First, complete your housing application and preference the Leadership Learning Community! Housing applications are available in early December. (If you housing application is complete, just contact us to have your room location changed.)
Then, complete your room selection and select a room in the Living Learning Center 3rd South (LLC Rooms 315-327). This will enroll you in the LE100 course. Participation in the Leadership Learning Community is also dependent on your enrollment in the LE100 course.
Questions? Please contact Madeline Lambing, Associate Director of the Leadership Institute, at 785.670.2000 or madeline.lambing@washburn.edu.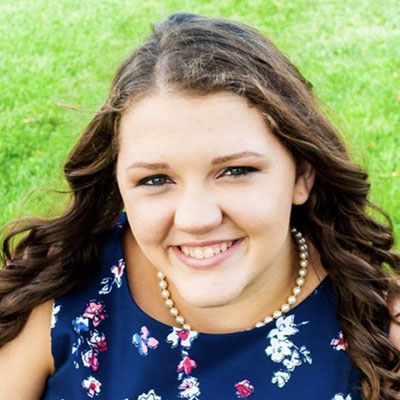 by Shayden Hanes, Leadership Learning Community RA 2020-2021.
When I began my journey at Washburn University, I was terrified of being in a new city that was six and a half hours away from my family. However, my first night on the Leadership Hall, I met people who I connected with instantly and who became some of my closest friends. These people, added the color of laughter and joy to my college experience. Our time together was filled with furniture forts, karaoke nights, Marvel movie marathons, family hall dinners, and long late night talks. Here, I learned that despite our various backgrounds, I had more in common with this group of people than anyone I have ever encountered. Together, we increased our knowledge of ourselves and how to not only be a leader but also a community.  The Leadership floor was the right choice for me. Without it, my first-year college experience would lack the color that only Leadership students can fill. 
As for me, I am pursuing a major in Business as well as minoring in Leadership Studies and Political Science. I am involved with the Leadership Institute and Residential Living as this year's Leadership Residential Assistant (RA). I could not be more excited about this! I also participate in Washburn Student Government Association (WSGA), Washburn Residential Council (WRC), Alpha Lambda Delta, and the Student Leadership Council (SLC). Socializing is one of my favorite activities as well as reading. I am a terrible speller and I laugh at almost everything. My greatest joy is bringing smiles to people's faces and knowing that I impacted their day in a positive way.
My goals and plans for the Leadership Learning Community are to build a safe environment that encourages residents to challenge themselves to become a well-rounded leader. In addition, my goal is to help foster friendships that will last each resident a lifetime. I hope the students in the Leadership Learning Community gain a better understanding of the world around them, as well as the positive and negative impact that they can have. Through the programs that are provided by the Leadership Institute as well as my plans for the hall, I am fully confident that these goals are achievable. I look forward to interacting with every new student as well as pushing them to grow and succeed for their first year at Washburn University. 
By Jack Van Dam
For the residents of the Leadership Learning Community, they are more than just a group of residents with a shared interest, they are a family. Freshman, Social Work Major Sydney Masters described living in the hall: "The Leadership Institute brought us all together, and from there, we became more than we thought we could. We have all challenged each other and pushed each other to grow. I feel as though I gained more knowledge and experienced more diversity in my first four months here at Washburn University than I had my whole entire life."
Masters illustrated how close her hall has become by showcasing how her friends stay up until 2am working together on homework, watching Harry Potter every Sunday, and being each other's stylists. Having the opportunity to live in the Leadership Learning Community has helped these students not only get heavily involved in the Leadership Institute, but has truly created a strong sense of community these students will have for the rest of their lives.