High School Leadership Academy
June 7-12, 2021
Established in 2017, the High School Leadership Academy (HSLA) is facilitated by the Washburn University Leadership Institute. The program strives to develop leadership skills in high school students and create a greater awareness about ways they can become involved in influencing positive change in their communities. The program was originally made possible by a three-year grant from the Topeka Community Foundation.
Who can participate?
Participation in the High School Leadership Academy is open to rising high school juniors and seniors in Shawnee County. Selection for participation will occur through a nomination process by each school followed by an application by each nominee. Each Shawnee County high school will be represented, with a maximum of 25 total participants (each school should have 2-3 representatives).
Interested in participating? Visit with your high school counselor or principal to learn about your school's nomination process.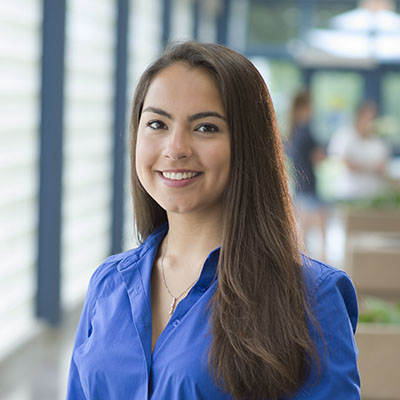 Participants will be housed on campus and will be mentored by current Washburn University students serving as peer mentors. Throughout the week, participants will be exposed to the adaptive leadership framework and learn to distinguish between technical and adaptive challenges in the community. The program will introduce concepts from the Kansas Leadership Center, including awareness and application of the four competencies of Diagnosing the Situation, Managing Self, Energizing Others, and Intervening Skillfully.
The program will also provide a behind-the-scenes look at local businesses and organizations and provide awareness of the many ways leadership is demonstrated throughout the city of Topeka. Throughout the program, students are also introduced to potential career opportunities in the area after high school or college graduation.
Program Structure & Tuition
Program Structure
Participants will arrive on campus on Monday and will be housed in Lincoln Hall. Throughout the week, students will experience site visits, tours, interactive presentations and guest speakers. The program will be held on campus as well as in a variety of locations throughout the Topeka community. Sessions will be interactive and engaging, and each day will include social activities as well as time for debriefing and processing in small groups.
The week-long experience will conclude on with a banquet with participants, peer mentors, and community partners, and will also feature an opportunity for participants to showcase some of what they learned throughout the week.
Tuition
The tuition is $100 per participant and includes all program materials, meals, housing, tours and transportation. Scholarship are available for applicants who may see the tuition as a deterrent to participating in the program.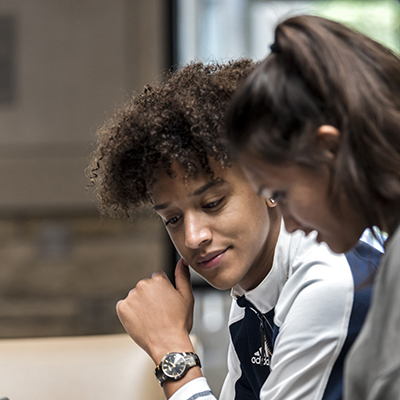 Participation in the High School Leadership Academy is contingent on nomination and selection for the program. Shawnee County High School principals and/or counselors will nominate 5 to 7 students who they believe would benefit from this leadership development experience. Nominees are contacted to complete an application. Student nominees who wish to be considered must complete the HSLA application by the deadline. The HSLA selection committee will review all applications and select participants. Participants will be notified and invited to attend an HSLA Orientation with their parents or guardians.
The HSLA Orientation is intended to acquaint participants and their families with the scope of the program and provide an overview of what to expect during the summer Academy. Student participants will also have an opportunity to meet participants from other schools as well as the college peer mentors.
HSLA participants should be students who have demonstrated leadership potential and share a diversity of perspectives. We are seeking students who complement one another and who have had a variety of leadership experiences. Participants are required to stay for the entire duration of the Academy (including overnight) on campus.
Community Partners
The High School Leadership Academy would not be possible without the help of our community partners, including the Topeka Community Foundation, who helped establish the High School Leadership Academy in 2017 through a three-year grant. "As we look to develop home-grown talent in Topeka, we believe this grant opens doors for collaborative work in finding opportunities to benefit our community," said Marsha Pope, President, Topeka Community Foundation.
In 2018, the Topeka Youth Commission was founded by five high school students from Topeka, three of which are High School Leadership Academy Alumni. TYC founder and 2018 HSLA alumnus, Bryce Liedtke, had this to say about the program. "The Washburn Leadership Institute has changed my life in multiple capacities. The High School Leadership Academy was an amazing experience that allowed me to grow as leader, create a network of other youth leaders in my community, and most importantly it created my love for Topeka. I was able to establish meaningful connections and "see behind the curtain" of all the amazing things happening in Topeka. It opened my lens and appreciation of Topeka, I saw the change, the momentum, the eagerness from adults to listen to youth, and the desire to have youth stay in Topeka. I often say you can not love something you do not understand. For me this was Topeka but through HSLA I gained understanding and fell in love with my community."
Matt Pivarnik, President and CEO, Greater Topeka Partnership, said the following about the program. "Not only will the students become exposed to community initiatives, but our community's organizations and leaders will have the opportunity to gather the input and ideas of these young minds. The more we involve our high school students in the leadership of community change, the stronger our community will be moving forward."
Several other organizations in Topeka have worked closely with the HSLA program over the past three years, allowing participants to see how they are tackling issues that affect our community. These include Pine Ridge Prep, United Way of Greater Topeka, Forge Young Professionals, Topeka Public Schools, and many others.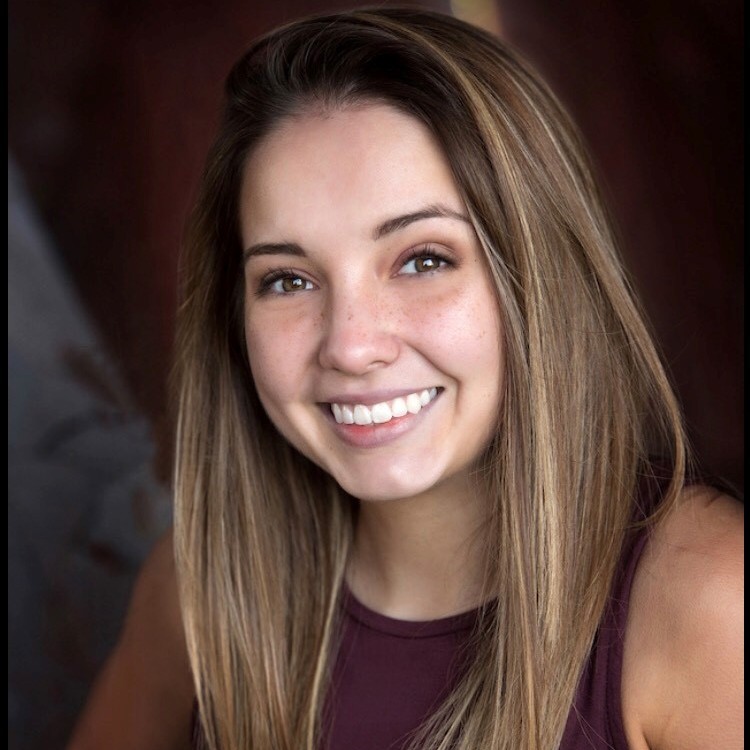 Meet the HSLA Fellow: Chloe Jones
Hey friends! My name is Chloe Jones and I am excited to say that I will be the 2021 High School Leadership Academy Fellow. I am excited to be the HSLA Fellow because I will be able to learn from the young leaders of Topeka and watch them grow during the program. 
At Washburn University I am a Junior majoring in Psychology with a minor in Leadership Studies. Aside from my studies, I am involved with several different organizations on campus. I am part of the Leadership Institute, Best Buddies, and Alpha Lambda Delta. I also serve as a Peer Educator and a Bible study leader for Christian Challenge. When I am not on campus, I work at Bed Bath and Beyond.
I know it may seem like I am always busy, but I enjoy having fun! In my free time, I LOVE hiking, riding my bike, being with friends and family and of course going to the local coffee shops. I grew up in the Topeka area and never saw its beauty until I became part of the Leadership Institute.
My goal for this year is to show the HSLA participants some of the beautiful things in Topeka, so they too can fully enjoy everything this city has to offer. 
GET IN TOUCH
WITH the Leadership Institute
Mailing Address
1700 SW College Avenue
Benton Hall, room 408
Topeka, KS 66621