The number of students completing a Scholarly or Creative WTE seems to be increasing more and more each year.  The attraction of the Scholarly or Creative WTE is probably tied to the fact that students decide for themselves what their project is about.  Think about it.  Instead of studying or doing something that a professor asks you to do or is required for a class, YOU get to do something that you are truly interested in and curious about.  You have to like that!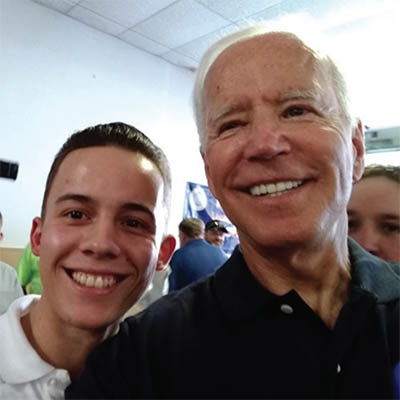 Iowa Caucus Class
Every four years since 2003 Professor Beatty has been teaching the Iowa Caucus class, but he said the 2019 class was the largest and the best. Thirty seven students in the class were assigned presidential candidates and all traveled to the Iowa Caucus for two days to study their candidate on the campaign trail.
In this class students are taught about the election process and about the Caucus itself.