October 5, 2023 Featured Speakers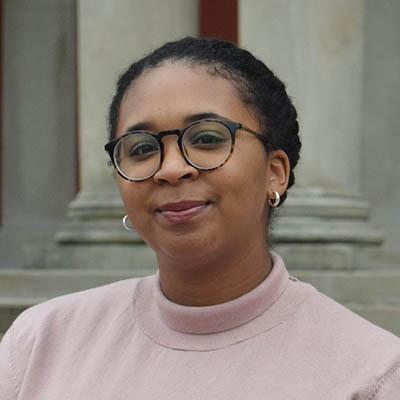 Gallery Talk and Tour with Elizabeth S. Humphrey
Elizabeth S. Humphrey received a B.A. in Art History and Visual Arts from Bowdoin College and an M.A. in American Material Culture from the Winterthur Program at the University of Delaware. Professional experiences include the Barnes Foundation, Bowdoin College Museum of Art, the Winterthur Museum, Garden & Library, and the National Museum of African American History and Culture. She is pursuing her Ph.D. in Art History at the University of Delaware, with concentrations in Curatorial Studies and Museum Studies. Humphrey is the curator of the Mulvane Art Museum's current show, There Is a Woman in Every Color: Black Women in Art.
Welcome Keynote Address – Cheryl Brown Henderson
One of the three daughters of the late Rev. Oliver L. Brown who in the fall of 1950 along with 12 other parents, led by attorneys for the NAACP, filed suit on behalf of their children against the local Board of Education. Cheryl is the Founding President of the Brown Foundation for Educational Equity, Excellence and Research, and owner of Brown & Associates, educational consulting firm.
Introduction by The Honorable Mike Padilla, Mayor, City of Topeka
Michael served as a city councilmember before seeking the mayor's seat. He is a second generation Mexican American and one of five sons to parents born in Kansas. After attending Washburn University, Michael began a career with the Topeka Police Department. Michael is excited to continue to serve Topeka, Kansas with a vision of a holistic approach to public safety, growth of the small business sector, affordable housing and a deliberate effort to expand diversity, equity and inclusion in how we serve our community.
October 6, 2023 Featured Speakers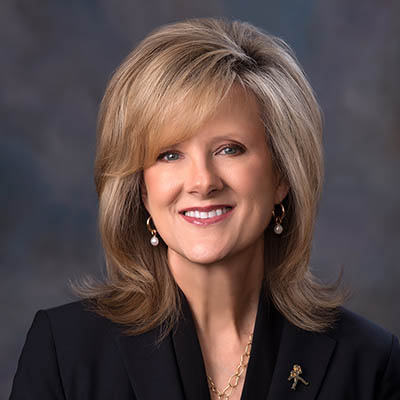 Dr. JuliAnn Mazachek, President, Washburn University
Dr. JuliAnn Mazachek is the 17th President of Washburn University and the first woman to serve as University President. Dr. Mazachek received her Bachelor of Science from the Missouri University of Science and Technology, Master of Business Administration from the University of Kansas, and Doctor of Philosophy from the University of Kansas.
Prior to her appointment as University President, Dr. Mazachek served as the vice-president for Academic Affairs. Dr. Mazachek has also served as president & CEO of Washburn University Foundation, dean of the Washburn University School of Business and as assistant and associate professor of accounting, receiving tenure in 1998.
Dr. Mazachek currently serves on the Board of Directors of St. Francis Health Center, chairing the Finance Committee, the Kansas Hospital Association, the KS District Lutheran Church Missouri Synod, Junior Achievement, and the Executive Board of the Boy Scouts – Jayhawk Area Council. She served as a member of the Board of Directors of the Greater Topeka Chamber of Commerce and as treasurer, vice-chair, and by-laws committee for Faith Lutheran Church
Dr. Blake Flanders, President and CEO, Kansas Board of Regents
Dr. Blake Flanders serves as President and CEO for the Kansas Board of Regents. Before serving in his current position, Dr. Flanders served as the Vice President for Workforce Development for the Kansas Board of Regents and provided executive leadership for the Kansas Postsecondary Technical Education Authority. In this role, he was the state leader for issues involving the state's postsecondary education and training system, including targeted expansion of engineering and nursing programs. Dr. Flanders also led the state-level evaluation of research proposals within the Experimental Program to Stimulate Competitive Research.
Born in Edson, Kansas, Dr. Flanders is a graduate of Colby Community College and Kansas State University where he earned a Bachelor of Science in Animal Science, Masters of Science in Animal Science, and Doctorate of Philosophy in Curriculum and Instruction. Before serving as Vice President, Dr. Flanders served as the liaison between the Kansas Board of Regents and the Kansas Department of Commerce (2004-2007), Vice President of Instructional Services at Manhattan Area Technical College (1998-2004), and as a member of the faculty at Butler Community College (1988-1998).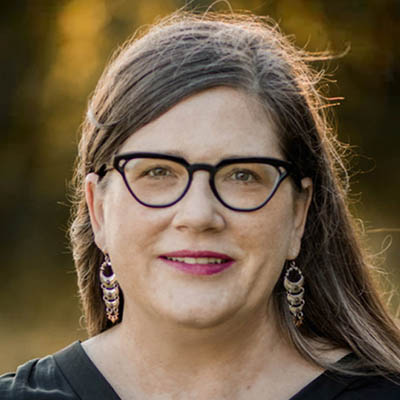 Sarah Deer – Action in Academe- Moving Toward Native Visibility and Equality
Sarah Deer is a University Distinguished Professor at the University of Kansas and Chief Justice for the Prairie Island Indian Community Court of Appeals. She was named a MacArthur Foundation Fellow in 2014. In 2019, she was inducted into the National Women's Hall of Fame. Professor Deer is an enrolled citizen of the Muscogee (Creek) Nation. Her legal scholarship focuses on the challenges facing Tribal Nation in the United States, particularly criminal justice. 
As a tribal jurist and scholar, Justice Deer's scholarship focuses on the intersection of federal Indian law and victims' rights, using indigenous principles as a framework. Deer is a co-author of four textbooks on tribal law and has been published in a wide variety of law journals, including the Harvard Journal of Law and Gender, the Yale Journal of Law and Feminism, and the Columbia Journal of Gender and Law.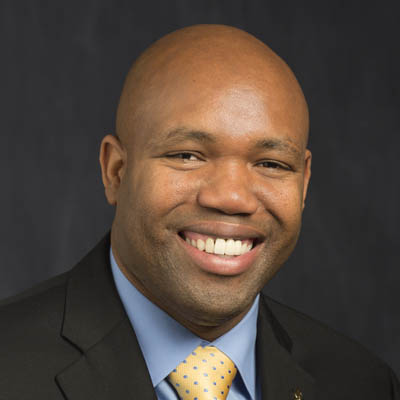 Dr. Rodney Palmer – Fostering Thriving and Inclusive Campus Communities through Trauma-Informed Practices
Dr. Rodney Palmer is the Chair of the Department of Religion and Biblical Languages and an Associate Professor of Religion, specializing in Homiletics and Practical Theology at Andrews University (AU). He is an ordained minister, a Formative Dialogue on Teaching Faculty Colleague, a Certified Trauma Support Specialist, and an AU Advisory Board member for the International Center for Trauma Education and Care.
Dr. Palmer holds a Bachelor of Arts in Religion from Northern Caribbean University, Jamaica; a Master of Arts in Theological Studies and a Master of Divinity in Leadership from Liberty University, and a Doctor of Ministry Degree in Prophetic Preaching and Praxis from United Theological Seminary, OH. He is also a candidate for the Ph.D. in Higher Education Administration at AU.
Dr. Palmer is the lead faculty for the teaching vocational exploration initiative at AU. He is also on the team awarded a grant focused on infusing innovative pedagogical methods and trauma-informed practices into AU's curricular offerings. His research agenda and published peer-reviewed articles focus on trauma-informed approaches.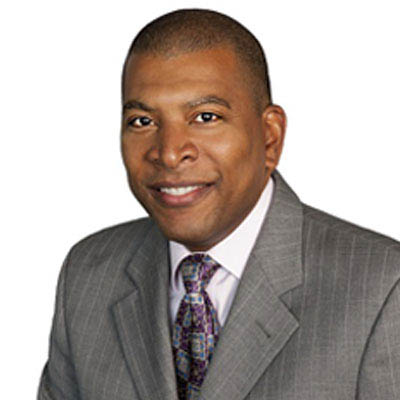 Mr. Ray Dempsey, Jr. – Luncheon Keynote Address – Preparing for Work in a Global Workforce
Ray Dempsey Jr. is Group Chief Diversity Officer, Barclays Bank, charged with development and implementation of a strategic approach to driving measurable progress in diversity and inclusion globally.  Prior to joining Barclays, Dempsey was Chief Diversity Officer for BP America and the President of the BP Foundation, where Dempsey led a broad portfolio, including national strategic relationships and initiatives, supplier diversity, workforce diversity, and philanthropy. 
Dempsey is Chairman Emeritus of the Board of Directors for the National Action Council for Minorities in Engineering (NACME) and a member of the Executive Leadership Council (ELC). Additionally, he sits on the board of the Kansas State University Foundation and is on the Board of Trustees for Ford's Theatre in Washington, DC. 
Dempsey holds a Bachelor of Science degree in Industrial Engineering from Kansas State University, and an MBA from Northwestern University's Kellogg Graduate School of Management.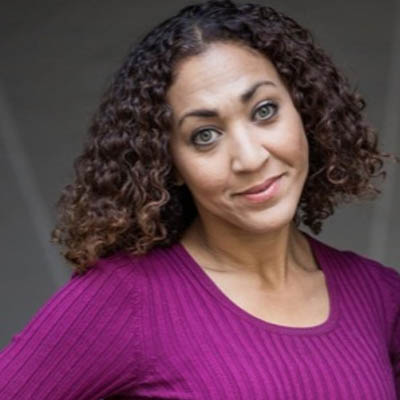 Dr. Nicole Hodges-Persley – Staying the Course toward Equity, Inclusion and Belonging
Nicole Hodges Persley was named Vice Provost of Diversity, Equity, and Inclusion at the University of Kansas in October 2022 after serving as interim vice provost in January 2022. She is an award-winning professor, artist, and community leader with over fifteen years of experience in diversity, equity, and inclusion work creating intentional equity pathways between academic and creative communities. She is the former Associate Dean of Diversity, Equity and Inclusion in the KU College of Liberal Arts and Sciences.