Community Engaged Learning Pillar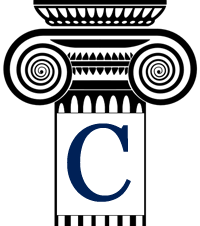 Community-Engaged Learning is the broad term used to encompass a specific form of experiential education in which students engage in mentored activities to address community needs that are intentionally designed to promote student learning and development. This is accomplished through curricular and co-curricular opportunities that incorporate community engagement in the following ways:  
encouraging civic responsibility and critical reflection

fostering community-based scholarship 

emphasizing civic engagement 

promoting collaboration with community partners

meeting academic and/or student development goals

advancing the community partners' missions
Rubric for Academic Course Based CEL
If you are a faculty or staff member who would like to find out about trainings related to implementing CEL in a course as a transformative, high impact practice for your students, contact the Center for Teaching Excellence & Learning (CTEL). CTEL is the entity that oversees all CEL faculty and staff training. Contact Coordinator of Community-Engaged Learning, Karen Barron at karen.barron@washburn.edu or 785.670.1908.
CEL includes projects or practices...
Designed to encourage students to reflect on their connections and commitments to the community in which they live (local, national, global).
Bring campus partners (faculty, staff, and students) and community partners together to address specific issues, problems or concerns.
Are created and designed through collaboration of campus partners and community partners.
Encourage students to integrate academic and practical knowledge.
Involve structured and guided reflection by students on the meaning and broader implications of the CEL project/activity.
Are designed to benefit students through learning and community partners through capacity building of the organization.
Are designed and carried out with explicit, clearly articulated Learning Outcomes which are assessed.
Not For Ourselves Alone (NFOA) Bridge Mini-Bodcast
This series features brief audio snippets by Washburn administration, faculty, staff, community members, and partners, designed to inform and inspire you about what Community Engaged Learning is, what your colleagues and partners are doing, and current community needs.
Teaser
Episode 1 - Dr. JuliAnn Mazachek, VPAA
Episode 2 - Dr. Jason Miller, Assistant Professor of Anthropology
Episode 3 - Executive Director of Community Action, Tawny Stottlemire
Episode 4 - Dr. Barbara Scofield, Master of Accountancy Director and Professor of Accounting
Episode 5 - Program Director of Loud Light, Anita Austin
Episode 6 - Dennis Etzel Jr, Senior Lecturer in the Department of English
Episode 7 - Field Director for Communities in Schools Mid-America, Dwayne Anthony
Episode 8 - Dr. Tracy Routsong, Assistant Dean of the College of Arts and Sciences and Professor of Communication Studies
Episode 9 - Community Engagement Supervisor at Harvesters, Haley Matherly
Episode 10 - Dr. Erin Grant, Associate Professor and Undergraduate and Graduate Coordinator in Criminal Justice and Legal Studies
Episode 11 - Robin St James with Older Kansans Employment and Community Outreach for Let's Help
Episode 12 - Dr. Kerry Wynn, Director of the Honors Program and Professor of History
Episode 13 - Dr. Miguel Gonzalez-Abellas, Professor & Chair of Modern Languages
Episode 14 - Exit
And many more to come...
CEL Scholar Program
This initiative is to support those interested in CEL in the work of planning and implementing a course/project. Selected CEL Scholars will work with a mentor to develop, plan, and execute a CEL, possibly as a course, a project within a course, or a co-curricular initiative. CEL Scholars will meet monthly with mentors during Fall 2022 and Spring 2023. Mentors will help mentees find and work with a community partner to foster the CEL development. They will also assist in the planning and execution of the course and development of an assessment plan for each course/project. At the end of the course, mentees will submit to CTEL a report on the project. Scholars will be awarded a $1500.00 stipend for their work. CEL Scholars will be selected by the University CEL Committee. The deadline will be posted after the new CTEL Director is announced.
Center for Teaching Excellence & Learning
Morgan Hall room 204
1700 SW College Ave.
Topeka, KS 66621