Diversity Pillar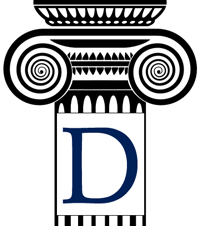 Washburn defines diversity broadly to encompass gender, race, ethnicity, socioeconomic class, sexual orientation and identity, disability, age, religion and national origin. Since the classroom is foundational to the culture of a university, a valuing of diversity will spill out into other aspects of the Washburn community and create a more welcoming and inclusive campus.
Diverse learning environments attend to social characteristics such as Race/Ethnicity (R/E), Gender (G), Social Class (SC), Ability (A), Sexuality (SX), Culture (C) and Geographic Location (GL), and the intersection among and between various social characteristics. Resources that follow are coded to indicate information on these social characteristics.
Attention to diversity in the process of teaching and learning results in a teaching and learning environment where:
students' diverse learning needs are incorporated into the teaching/learning process;
students develop an appreciation for and understanding of the various cultures represented in the classroom;
faculty teach to the perspectives and experiences of a diverse society;
students learn to be sensitive to issues of power, privilege, and inclusion;
faculty, staff, and students learn to recognize and respond to biases they may have developed over time;
staff, faculty and students demonstrate sensitivity to evolving, unbiased terminology that refers to specific ethnic and cultural groups;
faculty, staff, faculty and students develop intercultural competence that prepares them to live and work in a diverse and global community.
To learn more . . .
Center for Teaching Excellence & Learning
Morgan Hall room 204
1700 SW College Ave.
Topeka, KS 66621