High Impact Community Engagement Practices Pillar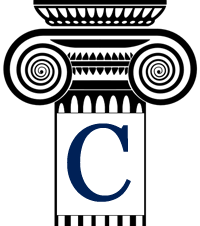 Definition:  High Impact Community Engagement Practices (HICEPs) are any student centered, interactive, experiential educational endeavors, either curricular or co-curricular, that are clearly community focused and action based. The purpose is to move from an observer of the conditions that exist in our society to intellectual awareness and informed action.
A HICEP is a project that...
Is designed to encourage students to reflect on their connections and commitments to the community in which they live (local, national, global).
Brings campus partners (faculty, staff, and students) and community partners together to address specific issues, problems or concerns.
Is created and designed through collaboration of campus partners and community partners.
Encourages students to integrate academic and practical knowledge.
Involves structured and guided reflection by students on the meaning and broader implications of the HICEP project/activity.
Is designed to benefit students through learning and community partners through capacity building of the organization.
Is designed and carried out with explicit, clearly articulated Learning Outcomes which are assessed.
2020-2021 HICEP Scholar Program
This initiative is to support those interested in HICEPs in the work of planning and implementing a course/project. Selected HICEP Scholars will work with a mentor to develop, plan, and execute a HICEP, possibly as a course, a project within a course, or a co-curricular initiative. HICEP Scholars will meet monthly with mentors during Fall 2020 and Spring 2021. Mentors will help mentees find and work with a community partner to foster the HICEP development. They will also assist in the planning and execution of the course and development of an assessment plan for each course/project. At the end of the course, mentees will submit to CTEL a report on the project. Scholars will be awarded a $1500.00 stipend for their work. HICEP Scholars will be selected by the University HICEPs Committee, chaired by Rick Ellis.
The deadline for applications is April 24, 2020. *Please contact Coordinator Karen Barron for more information.
Center for Teaching Excellence & Learning
Morgan Hall room 204
1700 SW College Ave.
Topeka, KS 66621