Celebrate Family Weekend in Mabee Library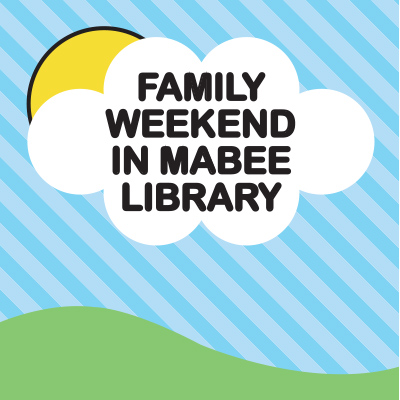 Join us for Family Weekend in Mabee Library starting at 10:30 a.m. on Saturday, September 21st. We will have Story time, face painting and the Ichabod Strut cookie walk. Families will also enjoy all types of fun activities on the Quad. Also at 10:30 a.m. in Mabee is the First-Year Experience Family Day Open House.

The First-Year Experience program supports the academic, social and personal transitions of all first-year students. Please make plans to visit and learn more about the programs and activities students have participated in already and will engage in throughout their first year. There will also be an opportunity to interact with faculty and peer educators associated with first-year experience programs and the WU101 – Washburn Experience course.