Ragen and Marj Murray

For the month of March, 2004, I am featuring the first published book of poetry of a friend of many years, Ragen Murray, a book dedicated to his wife, whom I have known for just as many years, since I had both as students in Freshman Composition (but in two different sections) the first year I taught at Washburn (I can't mention the year without giving away all our ages, of course). More recently I have known Ragen, for the most part, in connection with writing groups (he is a member of the Kansas Authors Club), and Marj, whom I see much more often, at Washburn's Mabee Library, where she is in charge of Interlibrary Loan. The book of poetry is:
-----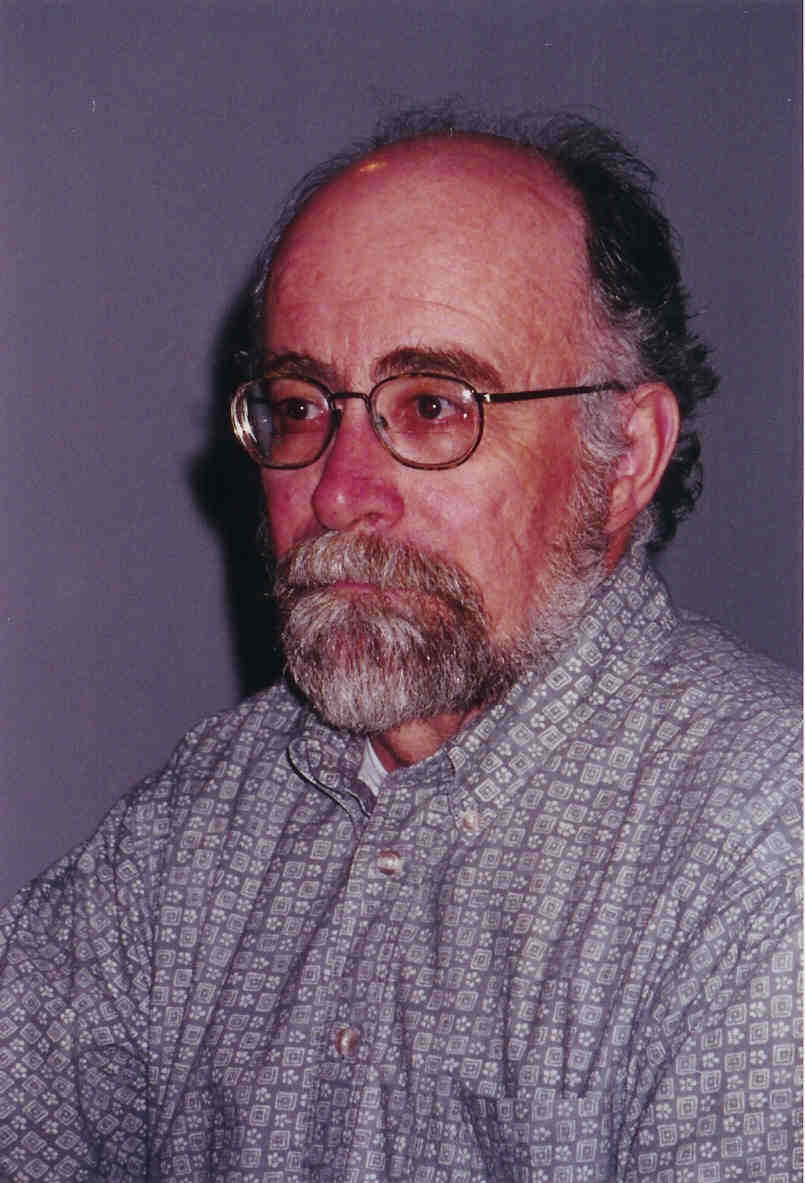 -----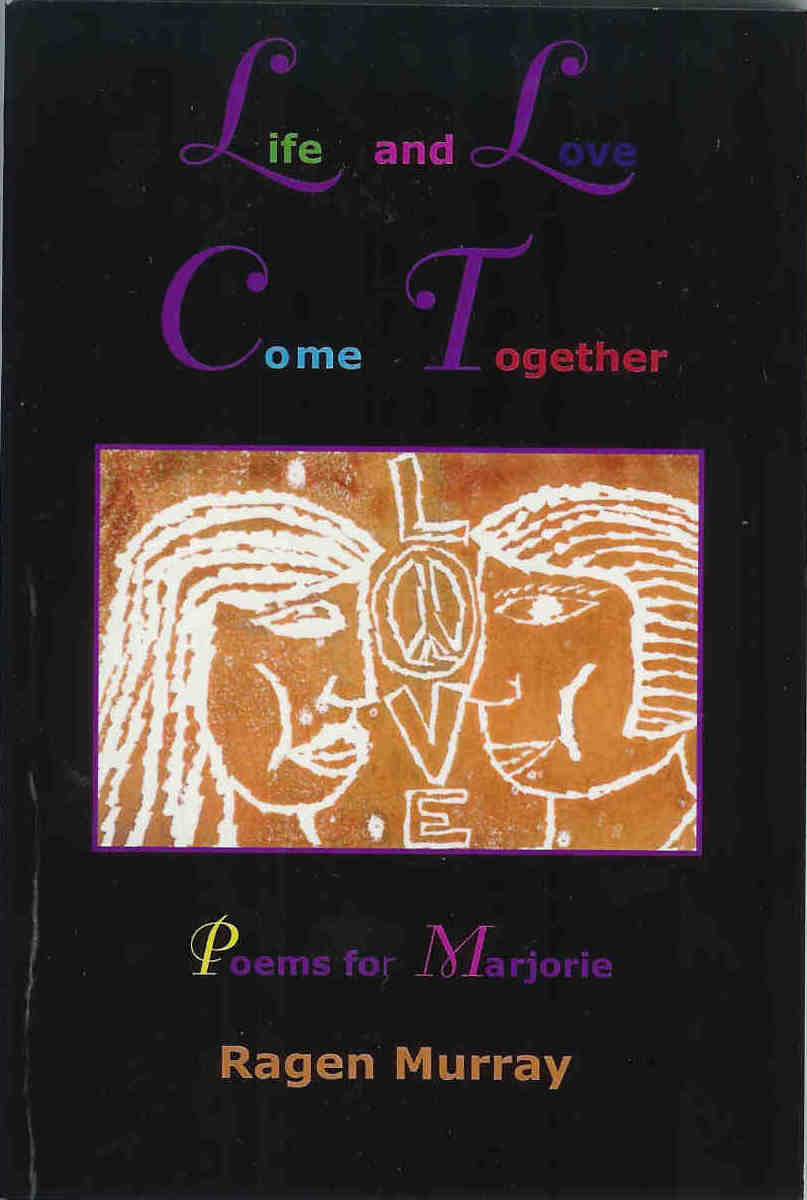 -----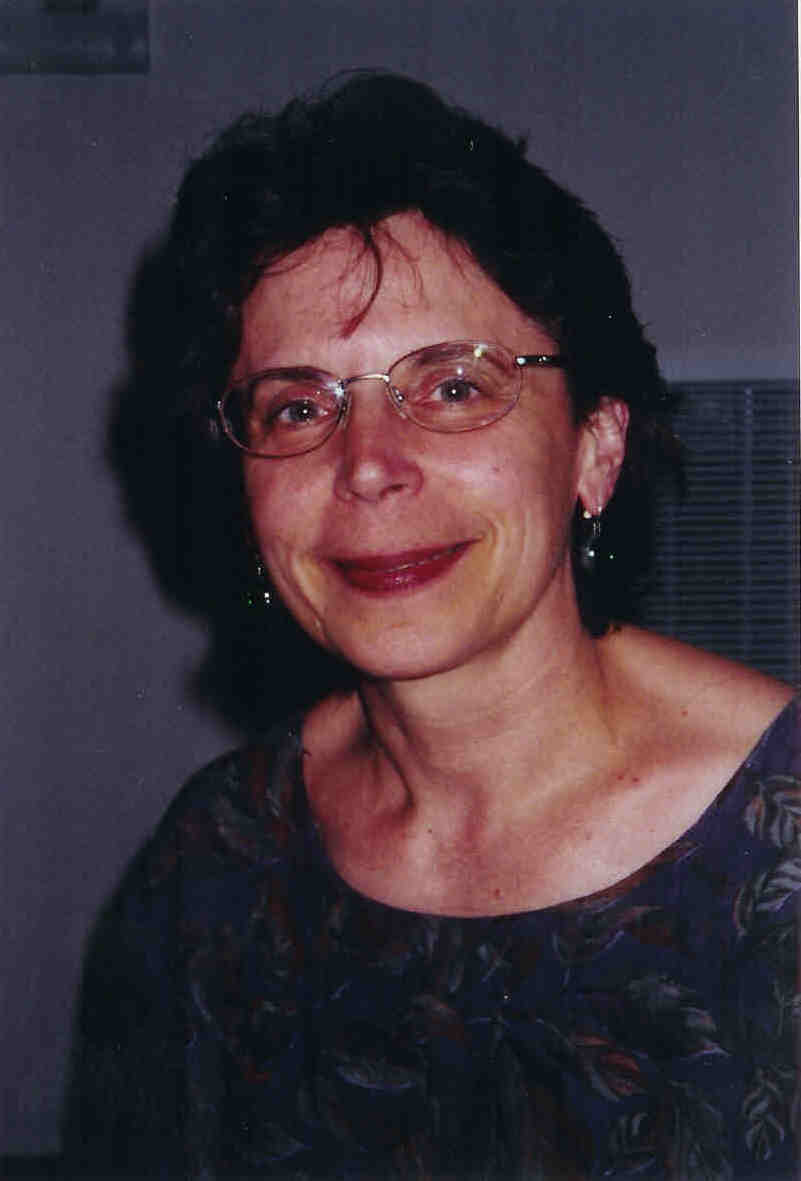 Ragen Murray's Life and Love Come Together: Poems for Marjorie-------
The book is, in every respect a product of their marriage.

In his dedication, Ragen says, "Somehow I always knew that I would marry a dark haired girl with green eyes. I did, her name is Marjorie. I dedicate this book to her." Then he continues with their story: "I first became aware of Marjorie when she and I were in college. I introduced myself to her in the cafeteria of the Student Union. She looked at me, turned, and silently walked away. Ten years later our paths crossed once more. Marjorie applied for a job that I was leaving. I reintroduced myself, and once more asked her to go for coffee. She said that she was busy for the next week. I said fine, how about coffee in two weeks. She skeptically looked at me, but agreed to meet for coffee in two weeks. A year and a half later we were married. Living life, within a marriage, created these poems."

Marjorie, in her Introduction, describes her part: "Life and love came together in these poems over a two-year period during the late 1990's. Each poem is an early morning reverie Ragen composed while he was preparing to leave for
work at the Tecumseh Energy Station. Every morning I eagerly awoke to find these little treasures written on small pieces of paper upon our kitchen counter. Because they were too precious to toss away, I saved each one. Now, with deep gratitude to Ragen, I am pleased to share these poems with those I love."
I will share four of my favorites here:
Picking up on the coffee theme:

That moment.
When you come through the door,
In the evening, work having separated us
for the day.
It's . . . almost, like that feeling,
So long ago had I, When we met again.
Again, once more,
At the Center.
When I asked you-for coffee-
My Self knew
So long ago
We would live a life . . .

Cups of chai
and coffee warm
in shops-cafes-relaxing
moments sought
watching you from your
day unwind.
You and I together, sitting
Inside . . . outside
Backdrop of sun
At days' end.



As my day unfolds
Within the morning
You and my life become
One and the same.
As my conscious awakens
Within the darkness of light first seen
You and my Self form one
Stream from before I was
To after I shall be.

Once met
At Washburn's Student Union
Our lives seemed set
With patterns traced
Only in illusion
Until again each other
We found.
Our days
Our lives
Our children
Those interested in buying a copy can do so at the Washburn Student Union Book Store, at Hastings, through Amazon.com, or you may e-mail the author at ragen5@aol.com.