The Kansas writer I'd like to introduce for May is another old friend.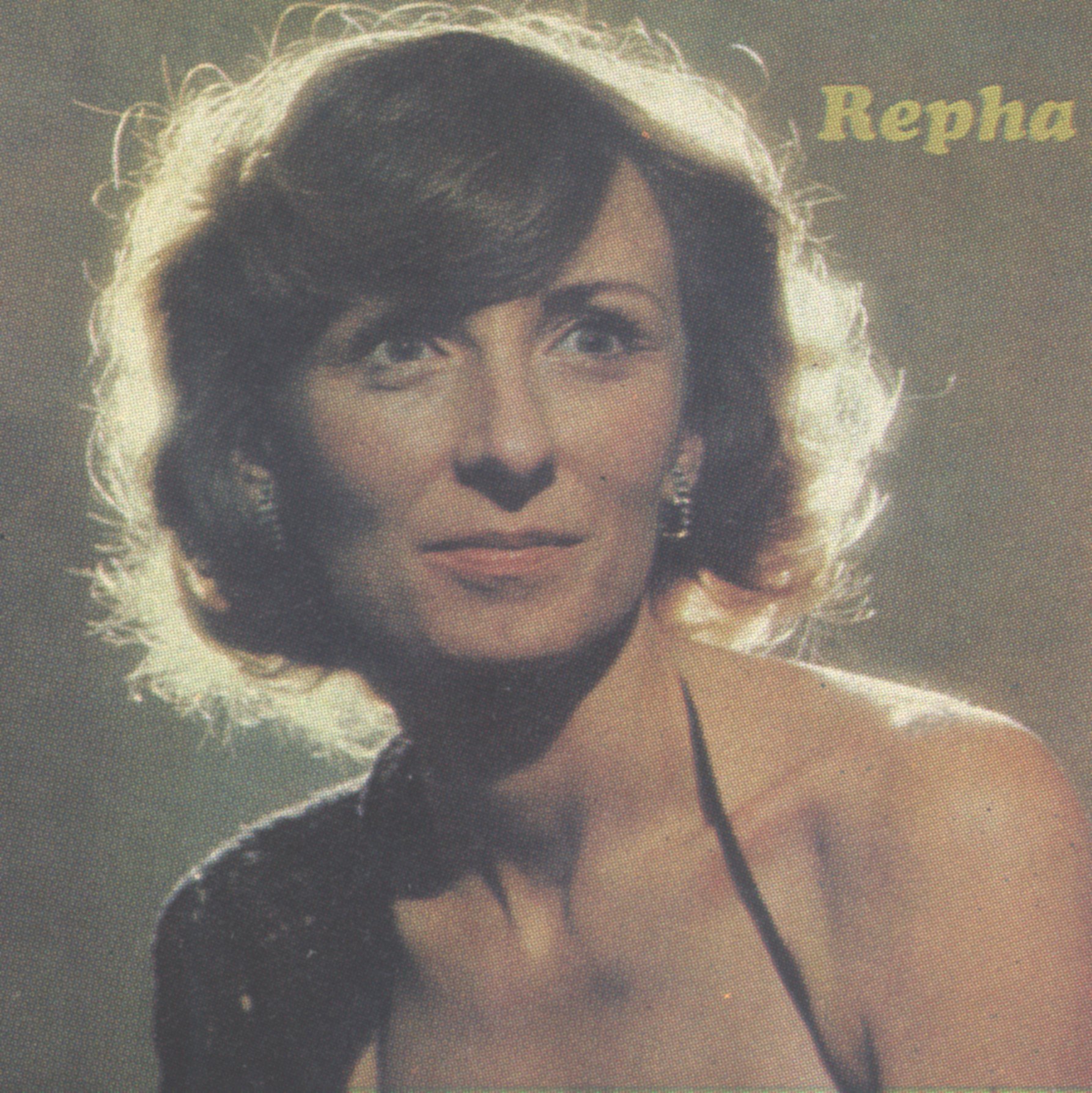 Repha Buckman
When I think of Repha Buckman, I think first of theatre, for I believe that is where her major achievements are, and I first got to know her in the spring of 1981 when she directed my Modern Noh play, Mishima (published by the Woodley Press in 1983) in the Hutchinson Repertory Company's Festival of New Plays. I could not then, and cannot now, conceive of anyone else in the state of Kansas undertaking to direct that play. And Repha did it twice, taking the play to state competition with the Hutchinson Theatre Guild in 1983. The play did not advance to regional competition (Salina's company won with Menotti's The Medium), but, thanks to Repha, it did win five other awards, including best actor, and best set design.
Repha and her partner, Claudia Leonesio, formed their own theatre company, Tri-Crown Family Theatre, finally based both in Sterling, Kansas, and Fallbrook, California--which came to mean a lot of traveling when they wanted to work together. Between them they have done several plays a year, including many of Repha's one-acts, many of them children's plays. They were active for years in and around Wichita, Kansas, traveling extensively to perform in that part of the state--plus what Claudia, and sometimes Repha, came to be doing in California--so both have continued to keep pretty busy in theatre.
Repha has also frequently worked as an Artist-in-Education in the schools, with children of all ages. Just this year, she has again distinguished herself in this way, and in theatre--to the point of getting a letter of commendation from President Clinton. She accepted the position as Executive Director of the Southwest Arkansas Arts Council, in Hope, Arkansas, and produced and co-directed (with Claudia) a very special play, Oh, Freedom, February 17-26, in Hope, as a project for Black History Month. It is a play set in Little Rock, Arkansas, in 1845, about a 12-year-old girl named Hope, who, though raised as white by her father, discovers, when he dies, that her mother was a slave. Then, to gain her freedom, she must flee, through the Underground Railroad. This play was written by 78 fifth-grade students and their teacher in Hope two years ago, and 210 students were involved in jointly producing a story quilt, which is presented in conjunction with the play, and Hope High School students produced 60 sets of pottery to use at the dinner theatre production (in the Hope Super 8 Motel's restaurant). I won't say that this is a typical Repha Buckman production, but, again, can't think of anyone else, off hand, who might have done it.
I know of no one more imaginative in theatre--she has frequently incorporated masks in her productions, for example, and used puppets, and fascinating music and set design, in doing my play--or with a greater sense of social responsibility--concern for children, and the handicapped--in producing plays in the state of Kansas in my time (though now, it is true, she has taken those capacities to Arkansas).
But I perhaps got to know Repha best as she was on the board of the Woodley Press for ten years, from 1988 to 1998. She was the chief advocate for the press to publish plays by Kansas playwrights, and, after this was approved, she managed the competition that chose four plays--all of which had been produced--which she and I then edited under the title she gave the book, Four Class Acts. I remember very well the day that she and I and all four of those authors (one coming from Vassar, where he teaches) did a program for the Kansas Theatre Association, which she had convinced to co-sponsor publication.
Still, it is as a poet that I am presenting Repha here, for that's where she has a book to sell, her Repha. For her, poetry, too, is a performance activity. She first did this collection of poetry as a 78-rpm record in 1978, working with a professional photographer, LaVerne Friesen, on the cover (the picture above), as an M.A. project at Fort Hays State University, in the western part of the state (though she and her poetry come from the sandhills in south-central Kansas), and also as an audio cassette. I listened to this while we were working on my play, and encouraged her to bring it out as a book, which we did, not as a Woodley Press book, but under her Tri-Crown aegis, in 1986. But I acted as editor, wrote the introduction, and, in fact, set the type on a machine long since obsolete--so know the book very well.
I'll offer, as example, the signature poem, which the reader is asked to re-read at the end of Repha (when asked, "What's a Repha?" Repha used to reply, "Only the Sand, the Wind and I know"), and which is the poem I like best.
Requiem of the Wind (Repha, pp. 15-18)
You have to imagine it . . .
the water from the well
shimmering in my hand,
dancing deliberately
down and through my fingers
as I hurry down nine sand stairs
toward the wall and the chimera
who lives in a hole in the wind.
I can hear him whisper
on that staircase with no landing
"There is no place to go.
There is no place to remember."
My feet falter again
and the last of the water languidly drizzles
down and drips upon my toes;
my eyes follow it to the ground
for it is the time of the snow-sun
but even in supplication I know

I will approach the fearful chimera.

My mouth is dry paste against my tongue
and my head pounds deep rhythms
of a tumult of the blood
as I raise my face
and send my words flurrying
unclothed and wingless.
"Who are you then? Who are
you to conquer the fair land
and turn the fields to seas of ice?
Who are you to defend the wall?"

"Will you question me?
Have you no shame?"
belches forth the chimera.

Born of man, I shake.
I hold, by birth, knowing above fear,
and feel no shame in my pain
and no offense in my pleasure.
A pale sky blends with the ice fields
and the frozen grasses whisper
as a white bird soils the edges of the wall.
As far as the land reaches
I see white locked with white
the earth in Medusa spasms held
by the luminous pangs of the white sun.
More dismal the tall cities of trees
seated among their hills harboring
the ends of paths, of alleys and
this waste pit with its broken stairway.
And I, a scavenger girl,
daughter of mortal woman
and threatened in my flesh,
feel in the slow heaving of my stomach
the warning of the masters
for they call me "Rakshasa"
even though I dwell in light.
And you, who know past the barriers,
know the softness of bare arms,
what do you do, more than I?
You call me Rakshasa, and I dwell in light.
In the midst of a crowd
faces clothed in theatre masks,
I move, always toward the wall;
for you, all of you in sight
of the promise, in sight of the dark
offerings of human clay
when the expected face
of a god is taking shape.
So again I turn and run
back to the well and scoop
deep the living waters into my hand
and with hurried deliberation make
again my way to the wall and
there demand my right:
"Give me the seed that I
may find the way.
Open the cave in the wind and give forth."
The chimera howls in rage but
throws out the seed which lands at
my feet surrounded by the ice of the
snow sun and I tremble but pour
the precious water down
upon it while Erirus screams
and lightning springs forth from it.
Immediately green tender shoots
spring forth to greet the snow-sun's call.
Larger and larger they grow until a single
blossom begins to bloom and petal
by petal unfolds into my face
until I stand recreated before my eyes
and a dry whisper rushes forth
"Go back, back into the wall.
End the white-ice days and nights."
But only silence dares reply and
I stand transfixed by the product and the seed
until my cold, numb mind allows
acceptance to slowly dawn and I
know "I must be the one."
Whereupon the petals again change shape
moving to beckon me in,
into the hole in the wind,
but in that whirling instant,
in that sun-white
winter instant I
raise my time-weary eyes
to open up my mind
and feel winter's translucency.
Where I had discerned
white darkness in a single unity
I now perceive it piercingly clean,
patterns and shades of color, luminous
and golden, surrounded by an azure dome
and the fields lie lazily glowing
content with promised life.
Soft pink grasses lying softly
in the arms of amber rushes
and palest greens turn to velvet hills
with the tossings of the wind
while standing sentinel over all,
giant stilled kaleidoscopes of white and brown
promise leaves of green and blossoms pink
blowing with the wind across the fields
touched with winter's golden ice.
In that rapturous moment
I am prepared to give them form
with my death or with my life.
It does not really matter.
The chimera has claimed my heart
and it beats with wondrous laughter
and I reach out and touch my other face
as I whisper,
"Protector of the wall, open now,
for I am coming in,
into the hole in the wind.

Let the snow-sun end,
end with my entry in,
into the requiem of the wind."

But you should hear Repha read this poem--with sound effects for the wind--as I just have again, by listening to the tape. Repha's book ($5.00), and record ($5.00), and tape ($10.00) versions of Repha are available from the Woodley Press, but are also available directly from the author, as are:

Broken Pieces (a radio script which won the 1987 Midwest Radio Script Competition) $2.50
Kanza Collecting (a collection of poems and a short story, also with sound effects and music) $10.00 (tape)

at: Repha Buckman
320 North Washington telephone: (780) 777-5154
Hope, Arkansas 71801 e-mail: swaac@arkansas.net