Marshall C. Clark
For the month of August, 2005, I am featuring another old friend, Marshall Clark, whom I have known since we were both members of the Japan-America Society of Topeka twenty years ago. More recently he has become a member of District One of The Kansas Authors Club, where he and his wife, Katrina (who has been a friend for just as long), have been very active, and he now has a book in print, An Eclectic's Buffet.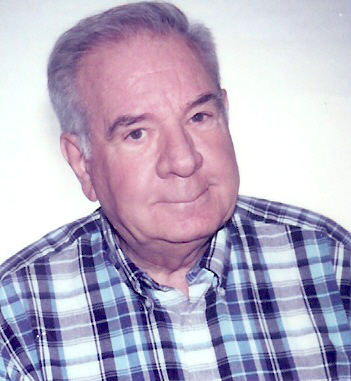 -------------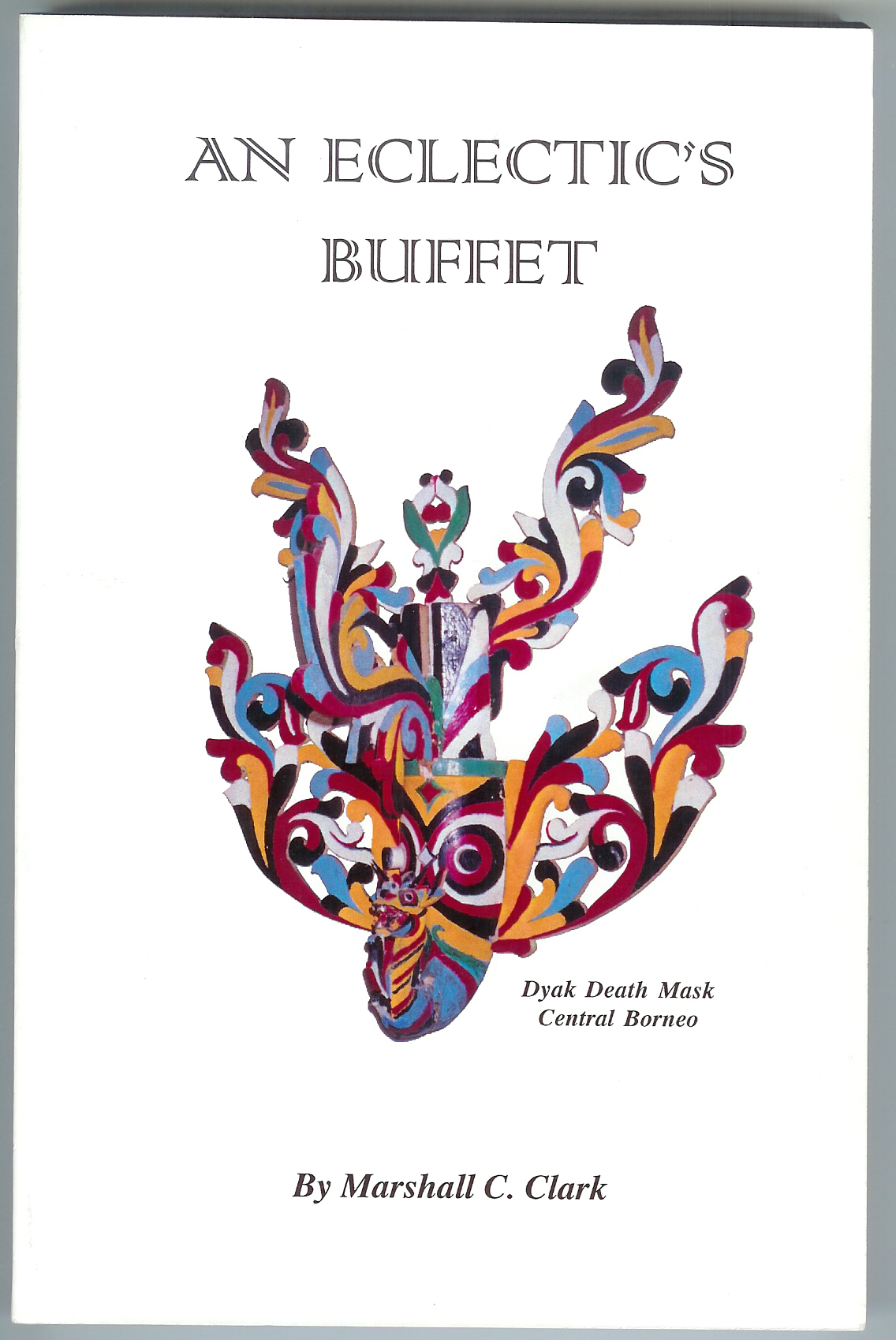 MARSHALL C. CLARK AN ECLECTIC'S BUFFET
The title is accurate, and the book is perhaps best described on the back cover:
This really isn't an autobiography or a travelogue so pick up your eyeglasses and wander through the buffet. You'll be saddened and gladdened, amused and educated and always entertained. Here are a few delicacies on the large menu:

1. Talking to gorillas in Zaire
2. Operation Glory. Where some MIA's from Korea are
3. In Havana the day Castro took over
4. Tipping over in the Zambezi River
5. Life aboard an escort aircraft carrier in the Pacific
6. Being frisked by an orangutan in Borneo
7. Climbing around ruins in South America
8. Being charged by an elephant and watching lion kills
9. Meeting the men who built Kon-Tiki and Ra
10. Operation Ivy, the first hydrogen bomb

Plus a large number of unusual recollections and for luck, several whimsical entries. But wait!! There's more! Here are some 70 original photographs taken by the author that illustrate some of the stories. So, please, dip in and enjoy yourself.

These are only 10 of the 85 adventures listed under 7 Headings: Recollections, Oddments and Orts, Travel Adventures, Oh Africa, What's Funny About That?, Sea Duty--Navy Time, and With the First Marines (those 10 are all there, but don't look for them under those titles), so that leaves plenty more on the buffet--about half humorous unto whimsical.
I think it is the best kind of autobiogrpahy, not a list of dates and jobs held, but accumulated memorable experiences, and not the obvious things about a safari in Africa or fighting in the Korean War, but revealing little episodes within those big experiences that reflect the character of the author--you should feel you know Marshall, and his sense of humor, pretty well by the time you finish reading these 325 pages, illustrated by 70 of his own photographs. He's been a lot of places and seen a lot of things, and some very interesting odds and ends have particularly caught his attention, have made an impression on him, as I expect they will on you.

I offer, as an example of how he can tell a little story of what happened in a very foreign place that reflects his own values--and the best of what he has learned in knocking around the world:
A MOMENT
Jonathan Leakey's Island Camp on Lake Baringo in Kenya can get awfully hot in the middle of the day, so most folks stick around camp to rest or swim in the pool. I didn't. I walked down the path, past the Njemps village to the lakeshore. There I found a nice boulder to sit on while I watched the shore birds and enjoyed the water and the warm day.
Quite soon I realized there was a young boy of nine or ten standing about twenty five feet away, watching me. He was beautifully black and naked except for a small circlet of beads around his lower waist. His skin was a smooth and lustrous ebony punctuated only by huge, limpid, intelligent eyes. He didn't speak and neither did I. I picked up a small flat stone and, without looking at him, skipped it out over the lake.....six or eight skips. He audibly caught his breath. I skipped another. The boy moved closer, so I held up the next stone and turned it back and forth so he could see its shape before I skipped it. We still didn't speak. Finally, he picked up a stone of the right form and was successful with his first skip.
When it was time for me to go, I arose and started up the path. The boy, who by now was standing close to me, took hold of my little finger with his hand and, still silent, led me on the path through his small village and then to my tented camp. We two friends walked, with great pride in our friendship, through the village, hand in hand. Not a word was spoken during our entire friendship. But for a moment in time, two utterly different worlds touched.
That moment will always be with me and, I hope, with him.

You can buy a copy of An Eclectic's Buffet, for $20 (plus $2 for postage), from:

The Trevor Frumpp Project (785) 272-1849
2642A SW Arrowhead Road
Topeka, KS 66614-2428