My Kansas writer for November, 2001, is Steven Hind,
whose book of poetry, In a Place With No Map: New and Selected Poems,
was co-published in 1997 by The Woodley Press
and the Washburn University Center for Kansas Studies.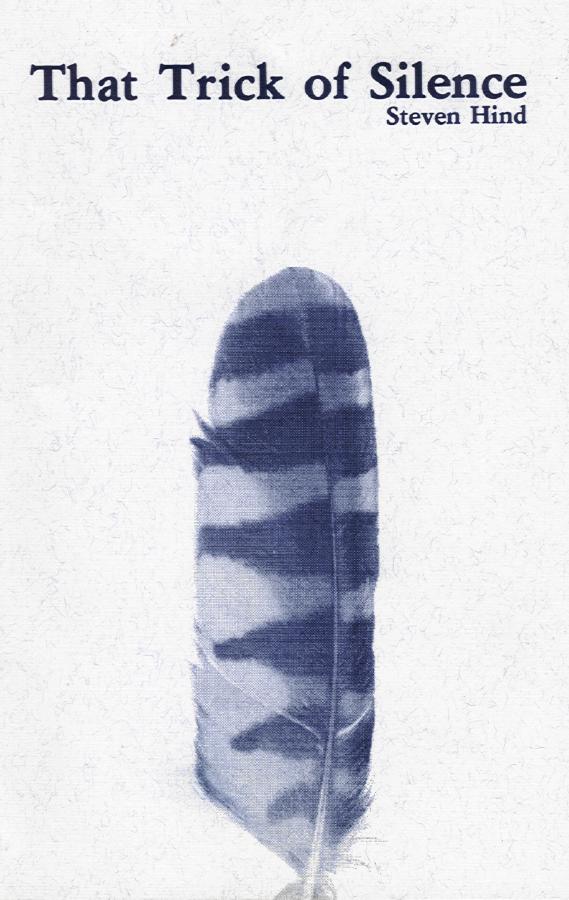 ____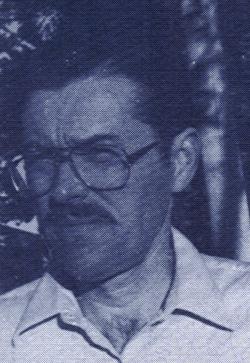 ____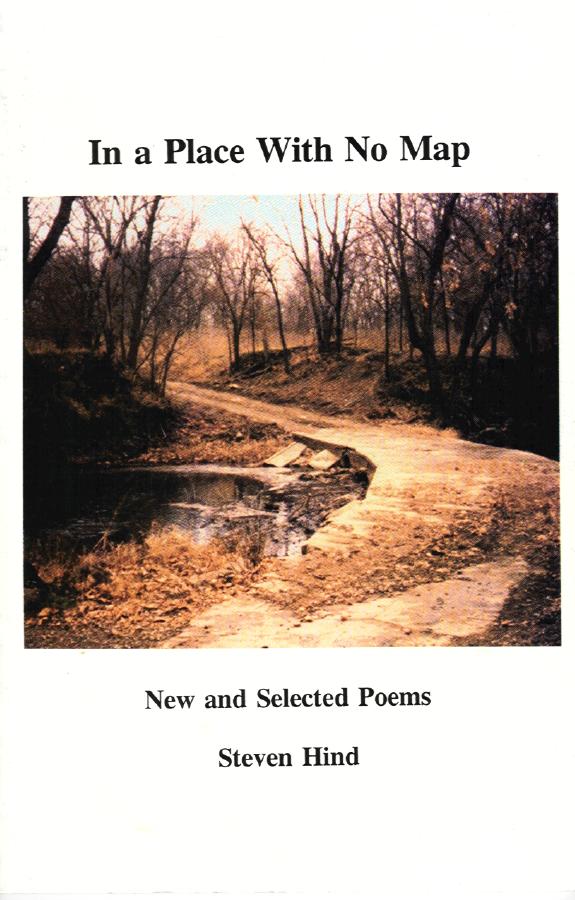 Photo by Emily Hind
This commentary on Steven Hind's work was written by a friend and colleague at Hutchinson Community College, William Sheldon, who is also a member of the Board of the Woodley Press, and soon to have his own book of poetry published.
Steven Hind was born in 1943, and raised on a farm near Madison, Kansas. He received a B.A. and M.S.E. in English from Emporia State University and an M.A. in English from the University of Kansas. He lives and writes in Hutchinson, Kansas, where he has taught for 31 years at Hutchinson Community College. His three books of poetry--Familiar Ground, That Trick of Silence, and In a Place With No Map: New and Selected Poems--focus on the Flint Hills region of his home state. Ian Frazier, author of Great Plains, writes that Hind's poetry includes "some of the best descriptions of the plains I've ever read."
Hindís third book--In a Place With No Map--is a refinement of his vision of the Kansas grasslands laid out in his first two collections, and a number of the poems have wound their way through all three. There is a Whitmanesque quality to this sort of revision. However, where Whitman is expansive, Hindís process seems one of ruthless paring, producing a book shorter than its predecessors. We can sense in this Hindís taking seriously the notion of ďselected poems,Ē narrowing the work to a point where one listening closely begins to ďhear the grass / speaking through the thorny windĒ as Hind writes in ďAt Home in a Word.Ē Hindís poems speak of the wind, the grass, and the peoples of this place--past and present, human and otherwise. And if we pay attention, they teach us to listen, perhaps to hear those voices on our own.
A deceptive benefit of Hindís work is its initial accessibility. Like the grasslands he writes about, much of the life in Hindís poetry occurs beneath the surface recognition of the familiar. Still, it is the recognizable which first draws the reader in, encountering abandoned houses, oil pumps, our particular people and wildlife, and of course the grass. For readers familiar with these things only as part of a long drive-by from Kansas City to Denver, the second look Hind provides can lead to discovery. For those more familiar with Hindís world and work, there is often the deeper recognition of someone saying for them that which they wanted, but were unable, to say.
Perhaps Hindís greatest gift--to us--is his re-seeing of our state. A native of ďThe Great American Desert,Ē he has long been aware of the common perception of this place, described in the title poem of That Trick of Silence as:
This slab of land, never
So much anything in the public
Mind as a place to get behind you.
Hindís poetry undercuts such easy perceptions of geography and occasionally provides almost Emersonian direction for re-seeing our place. In Hindís mapping of his place, there are moments where, once we divorce ourselves from tired preconception, the place blossoms, real, genuine for us. It is a sensibility seen in the title of his most recent collection.
And what are we to make of that title, In a Place With No Map? Is there no map of this place? Or, is the poet in this place, no map in hand? Is that good or bad? Quickly, we see a third possibility, a speaker at home without a map. For only by divesting ourselves of such preconceptions can we truly begin to see our place.
However, Hind has a hard-eyed assessment of where we fit into this place, and we need only look at the poems to realize an element of the bittersweet often accompanies the momentís transcendence. There is a dynamic present in many of Hindís poems where behind the rewards of the momentís connection-of being ďat one with the land,Ē as the speaker in ďHer Coyote DreamĒ describes it--there is also knowledge of our current separation from it.
Regardless, Hindís third mapping of this place effectively shows us our state from the eyes of one who has looked beyond our myths of geography, of one who has looked long at this place and decided, if I can borrow from his poem, ďLast Night Before Cold Weather,Ē
. . . if there
is a life after this one, I will
come back here to stay
as long as the grass stays.
That seems to me a good ending.

William Sheldon
October 23, 2001

For more information on In a Place With No Map (as well as ordering information) see The Woodley Press web site.