My Kansas Author for the month of March, 2002, is Stuart Levine,
whose The Monday-Wednesday-Friday Girl and Other Stories
was published by The Woodley Press in 1994.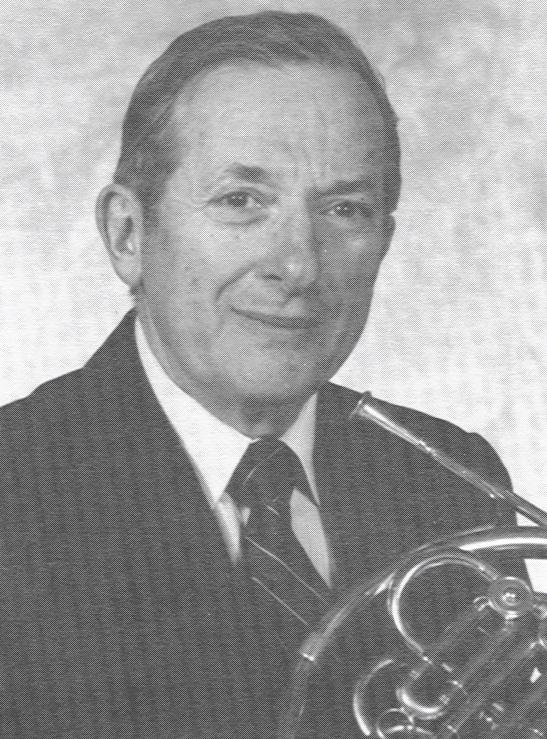 _____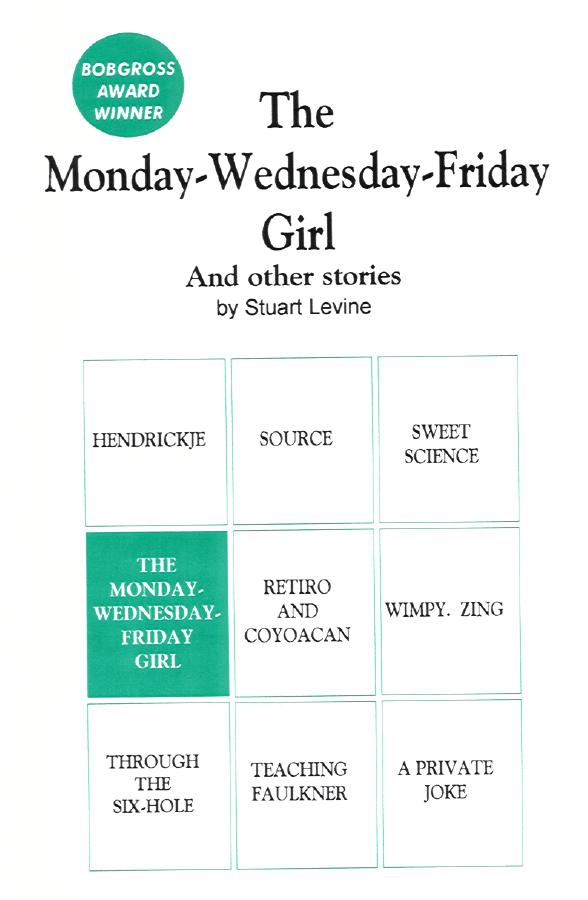 Stuart Levine
Stuart Levine was educated at Harvard (AB) and Brown (MA, PhD), and has been a professional concert musician, network music commentator, scholarly author and editor, journal editor, lecturer and teacher. In 1994-1995 Levine was Professor Emeritus of English, University of Kansas; principal French horn of the Lawrence Symphony Orchestra and the Lawrence City Band; hornist with the CottonWood Winds and the Lawrence Woodwind Quintet, and Fulbright Distinguished Lecturer in Naples, Italy (the Naples Chair). During his years of service at the University of Kansas, he was frequently a visiting or exchange professor at other universities: University of Arizona, University of Wisconsin, University of Missouri at Kansas City, Kansas State University, California State University at Los Angeles, University of South Dakota, and University of the West Indies (Jamaica). He also held Fulbright professorships in Argentina, Costa Rico, Mexico, Chile, and Italy.
At the University of Kansas he founded the American Studies Department, and was the first chairperson, and the scholarly journal American Studies, which he edited for thirty years. He was an active Poe scholar, and published The Short Fiction of Edgar Allan Poe/An Annotated Edition (University of Illinois Press, 1990) and Edgar Allan Poe/Thirty-Two Stories (Hackett Publishing Company, 2000) (With Susan F. Levine).
Writing and publishing short fiction (initially under the pseudonym Esteban O'Brien Cordoba) began at the end of his teaching career, with stories published in Chicago Review, Short Story, New Mexico Humanities Review, South Dakota Review, The Distillery and other places.
From the Woodley Press Web Site:
Stuart Levine's stories treat unfamiliar subjects: the professional (as well as personal) lives of oboists, businesswomen, art agents, Mexican intellectuals, flower-growers, painters and brokers among them. We meet women comfortable in the hard sciences and the executive suite, a librarian who loves both chamber music and boxing, Mexican males undaunted by machismo, an unathletic shrink who is a crack rifle-shot, and a white woman who was a slave in Alabama.
If some of Levine's people transcend stereotypes, that may be because his prose is about liberation--such liberation as is possible in the wobbly world he envisions.
"My characters," the author confesses, "never do what I plan for them. They take over the stories." Their doings, dark or noble, are at once funny and moving.
- Meet Hoopus, Dingle, Frambert and Greeplowicz, stars of Coach's All-Opponent team.
- Who's "Coach"? She's the woman this guy sneaks off to see on Monday Night Football evenings. Does she know football! Can she put on a half-time show!
- A deeply moral man, Wimpy still shares "the most amazing pictures"--of his wife.
- The painter's mistress thinks, "Behind every great artist is a woman. Who suffers!" She, however, is not suffering, and his wife is feeling no pain, either.
- And what if the artist is a woman?
- What about artists who paint wistful kids with big round eyes?
- A living infant is thrown on a funeral pyre in the same little town where, at High Noon, two sheriffs with the same name stalk one another, pistols ready.
- A flying torch-singer loses both her Cessna and the pitch.
- People think the professor can make the blind to see and name the nag who'll win the horserace, but his own miracle leaves his fingers smelling of fish.
- If the novelist's lady-friend hadn't snored, could he have written his trilogy?
- Tune in tomorrow--there is even a soap-opera. An Argentine soap-opera.
Because most of these tales were written (under a pseudonym) to be taught in the author's own classes, they teach very wellrand have been adopted by other instructors.
Stories include:
"Hendrickje"
"Source"
"Sweet Science"
"The Monday-Wednesday-Friday Girl"
"Retiro and Coyoacan"
"Wimpy. Zing"
"Through the Six-Hole"
"Teaching Faulkner"
"A Private Joke"
For ordering information, see The Woodley Press web site.