Kansas Sources :
The Center for Kansas Studies is working with Fellow Margy Stewart, Washburn English professor, who wrote an introduction to this new memoir. Books should be available at the Washburn University Bookstore. Suggested retail price is $15.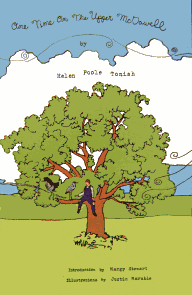 One Time on the Upper McDowell is a memoir of growing up on a Flint Hills ranch in the early 1930's. The author is Helen Poole Tonish, oldest child of John and Minna Germann Poole, and granddaughter of William Davis Poole, an Irish settler who came to Kansas aboard the steamboat Hartford in 1855. The family history since 1855 parallels the growth of cattle ranching in the northern Flint Hills, while the memoir itself conveys the joys of country life as well as the challenges of living on the land in a drought year during the Depression. Especially poignant is the story of the author's younger brother Bill and his orphaned pet Great Blue Heron. The book as a whole gives us a glimpse of the varying influences exerted by a growing agro-industrial complex and the wondrous tall grass prairie--the wild and ancient ecosystem that was the foundation of the cattle industry.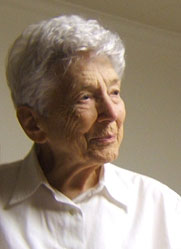 Helen Poole Tonish was born on McDowell Creek in rural Geary County, Kansas, in 1915, the oldest child of John and Minna Germann Poole. She grew up in the house her father built in 1914 and rode her horse to the Briggs School, several miles away. As a child she raised Hereford calves for 4-H and learned to play the piano from her mother's sister, Louisa Germann Poole. Music became a lifelong interest. She was able to attend high school by staying with a relative in town and later took a degree
from Kansas State Agricultural College, now Kansas State University. Her first teaching job was in Culver, Kansas. Following the gender-segregation common in public schools at that time, she taught mathematics only to boys and home-economics only to girls. While teaching in Junction City, she met her future husband, a lieutenant stationed at Ft. Riley. After World War II, Edward Tonish became a school principal, while Helen continued teaching. The couple raised two daughters, Marsha and Barbara. Widowed in 1995, Helen Poole Tonish lives today in Broomfield, Colorado. She continues to play the piano.
Return to Top of Page