Mission Statement
Residential Living will cultivate a supportive living and learning environment for all residents that encourages community development, personal growth, and academic excellence.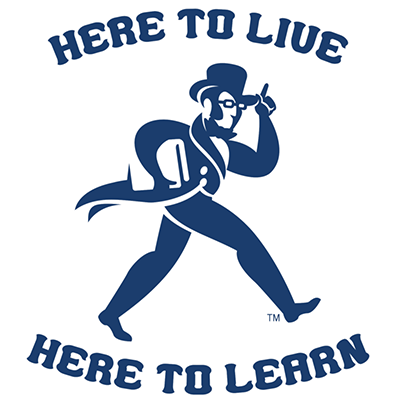 Purpose Statement
The Office of Residential Living provides housing for Washburn students in on-campus facilities. Residential Living provides support for students making the transition to college and to the Topeka area, and works to provide opportunities for student growth and leadership. The office also provides an off-campus referral service to address the needs of our other Washburn students and to assist them in their transition into the Topeka community. During the summer months, the residence halls serve as summer housing for students and for university and community summer conference groups.
Students' learning at college should be pervasive both in and out of the classroom.  In Residential Living, we work to provide programs for students to help encourage learning and development outside of the classroom based on Residential Living's Core Values (listed below).  Programs are events and opportunities implemented by our Resident Assistants for students that can fall under any of these core values.  Past programs have included anything from community game nights to international dinners to presentations on effective time management.
Community

Life Skills
Scholarship
Diversity
Service
Wellness
In 2004, a team of student affairs professionals presented seven broad categories of learning outcomes in Learning Reconsidered: A Campus-Wide Focus on the Student Experience (NASPA/ACPA). 
The following student learning outcomes are organized within these categories.
Cognitive Complexity: Students will learn to...
foresee the consequences of their actions
articulate their ideas while respecting contrary ones
think independently and make decisions for themselves
process information regarding housing needs and requirements
Knowledge Acquisition, Integration, and Application: Students will learn to...
use knowledge gained from classroom and extracurricular experiences and apply it to their residence hall community living
identify and utilize appropriate campus and life resources
internalize and follow basic college policies
recognize the 6 Core Values as a means to well-rounded living
Humanitarianism: Students will learn to...
respect, value, and appreciate diversity in the broadest sense
understand their personal identity and how it relates to their community
engage in discussion around sensitive issues
acknowledge the effect of past experiences on individual perspectives
Civic Engagement: Students will learn to...
recognize their personal impact on individual Washburn community members (students, faculty, and staff) and the community as a whole
recognize the importance of community standards
implement strategies for coexisting with others in a common living space
connect to the community outside of their residence hall
recognize effective leadership skills and opportunities to develop as leaders
Interpersonal and Intrapersonal Competence: Students will learn to...
communicate thoughts and feelings effectively
effectively manage and deal with conflict
recognize the role of collaboration and interdependence in community living
set boundaries in living situations and environments
navigate mature relationships
Practical Competence: Students will learn to...
make healthy lifestyle choices
effectively prioritize and manage their time commitments
perform basic life skills (i.e. laundry, cleaning, etc.)
follow safety procedures and the importance of such procedures
Persistence and Academic Achievement: Students will learn ...
to set goals and utilize strategies to obtain them
the role that residential living plays in their education
to prioritize academics as the central aim of their education
to study effectively in a residential college environment
GET IN TOUCH
WITH Residential Living
Residential Living
Washburn Residential Living Office
Living Learning Center
1801 SW Jewell Ave.
Topeka, KS 66621

Hours
Monday - Friday
8 a.m. - 5 p.m.