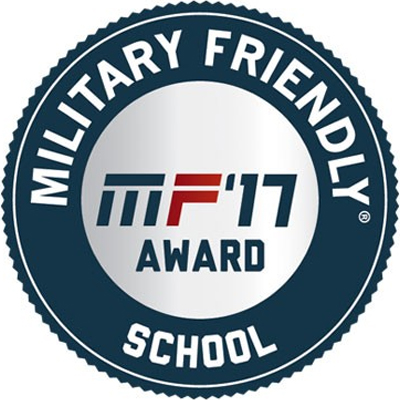 Military-Student Success at Washburn University
Welcome to Washburn University, where your service to our country is recognized and appreciated. We want to take this opportunity to thank you for your service and the sacrifices you and your families have made, and continue to make so as to ensure our freedom and way of life.  Whether you need assistance with educational benefits, access to resources to ease your transition into the University, or want to connect with fellow military students, Washburn has access to the resource that will help you make the transition with ease.
Visit the Getting Started page and complete the checklist to begin your education at Washburn University.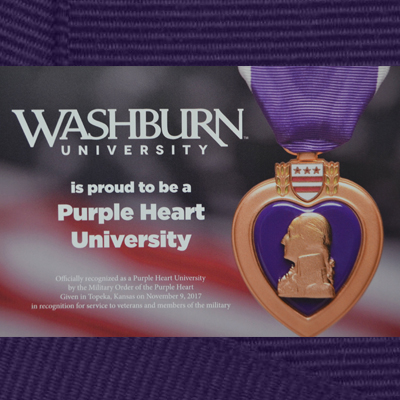 Purple Heart University
Washburn University is proud to be a Purple Heart University! Washburn University's designation as the first Purple Heart University in Kansas was awarded by the Military Order of the Purple Heart, an organization chartered by Congress in 1958 to recognize men and women who received the Purple Heart Medal for wounds suffered in combat. This award was given in recognition of Washburn's continued service to veterans and members of the military.