What's an Ichabod?
Washburn University and its Ichabods are both named for an early benefactor of the school – Ichabod Washburn. Phillip "Brail" Watson, Class of 2015, wrote a song to explain who Ichabod Washburn was and what Washburn University stands for.
Washburn's Ichabod has no connection to
*Ichabod Crane, a principal character of Washington Irving's "Sleepy Hollow"
*The similarly-attired Planter's Peanuts Mr. Peanut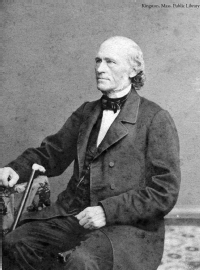 Ichabod Washburn worked his way from indentured apprentice to captain of industry. The businessman was also a fervent Congregationalist, abolitionist and philanthropist who believed in the rights of all people to an education.  
Washburn was sent at age 9 to learn leather harness-making because his widowed mother could not provide for him. He later became an apprentice blacksmith and learned machinery. By the time he was 33, in 1831, Washburn had developed a machine and technique that made wire stronger and easier to produce, and ultimately lead to his fortune.  
His innovations in wire led some to call him a father of the industry. His company, Washburn and Moen Wire Works, named for Ichabod and his son-in-law and partner Philip Moen, was the largest wire producer in the world for a time. It was the primary domestic producer of piano wire and crinoline wire, which became an affordable alternative to whale bone in the popular hoop skirts of the 1850s and '60s.
When Horatio Q. Butterfield, a professor and lead fundraiser at financially struggling Lincoln College in Kansas, visited Washburn's home in Worcester, Mass. in October 1868, the businessman apparently liked what he heard. Founded by the Congregationalist Church in 1865, the school included men, women and an African American in its first enrolled class. The college also offered scholarships to honorably discharged Union soldiers among others. Washburn, a church deacon, pledged $25,000 to the college. (In 2010 dollars, that would have been approximately $407,325.) The following month, the one-building institution was renamed Washburn College, at Butterfield's recommendation, in recognition of the pledge. Washburn died Dec. 30, 1868 after complications of a stroke. He never set foot on his namesake campus.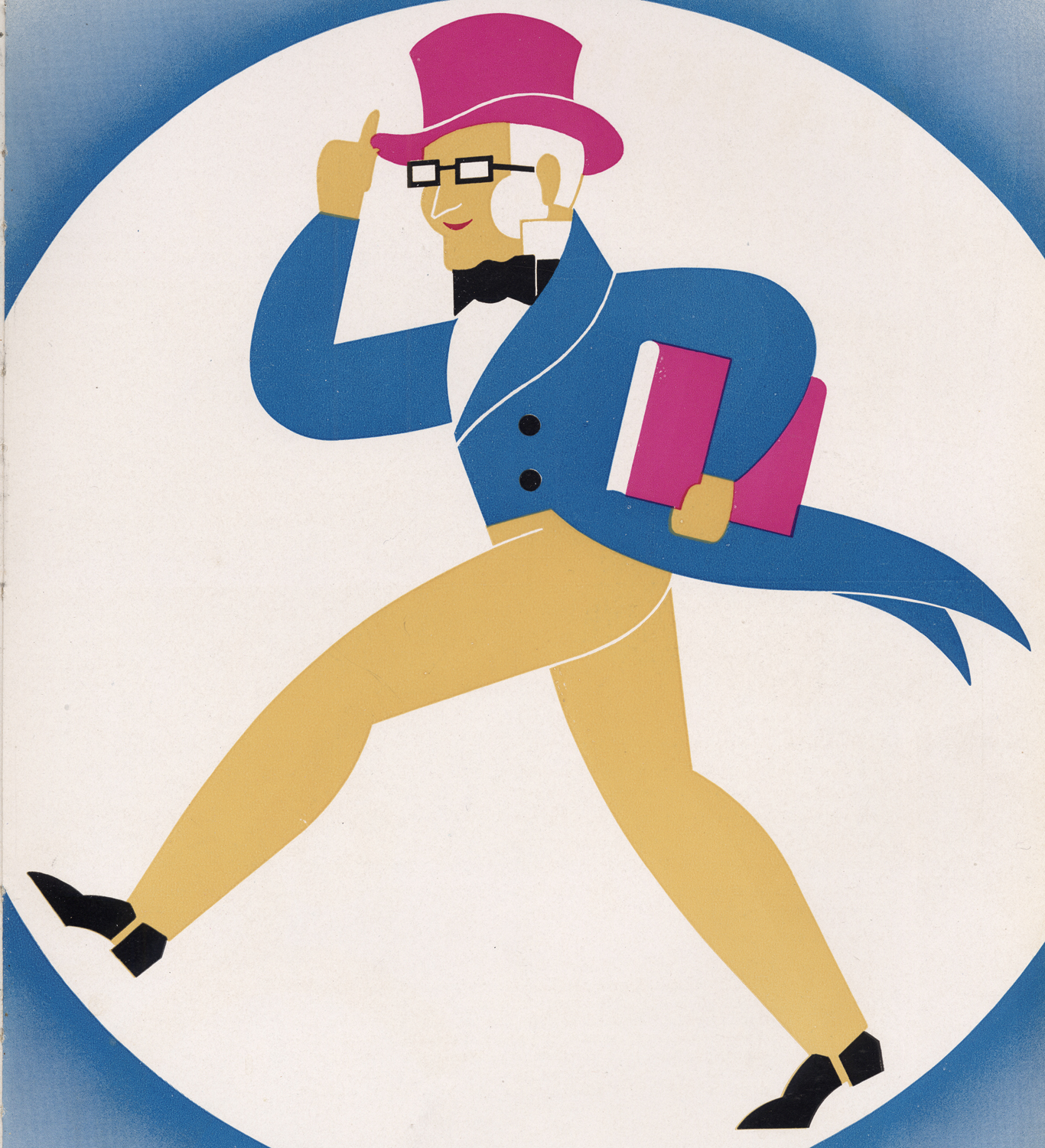 Indications are that Washburn students began referring to themselves as Ichabods before organized athletic teams were formed in the late 1800s. By 1904, The Kaw yearbook made it known that the "Sons of Ichabod" were taking the field.  
Decades went by before Ichabod had a visual representation. It was in the 1938 edition of The Kaw that the stylized image of Ichabod Washburn – mutton chops and all – was debuted. It was created by Topeka native and 1934 Washburn graduate Bradbury Thompson, who became an internationally known graphic artist, art director and creator of typography.  
In unveiling the artistic representation, The Kaw reads in part:  
"He has courage and enthusiasm, as shown by his brisk walk. He is democratic and courteous, for he tips his hat as he passes. Sincere in his search for truth and knowledge, he studiously carries a book under his arm. His friendly smile makes you like him. He is neatly dressed and fits in well with his generation… but he adapts himself with equal ease to any change or any age."  
Over the years, artists including students, staff and Thompson himself have adapted Ichabod to a variety of circumstances.