Advance your career by going back to school
Whether you're looking to advance your career by taking a course or pursuing a certificate or degree, Washburn is here to help you make the most of your opportunities. You can choose from dozens of academic programs, many offering online options, and will have numerous campus resources to help you succeed. If you have taken courses previously at another school, we make the transition to Washburn smooth and seamless. You can see how your credits will transfer and which courses you need to take on our new
Transfer My Credits Portal
.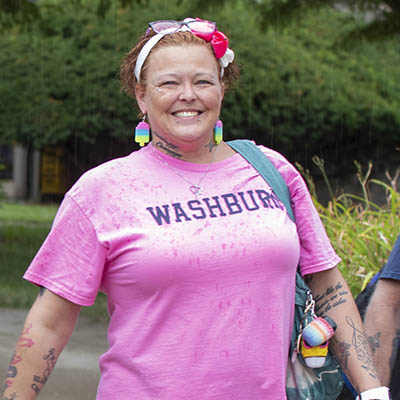 Degree programs to boost your career
Whether it's completing your degree or adding to it, Washburn has a variety of programs to help you take the next step in your career.
Program options include: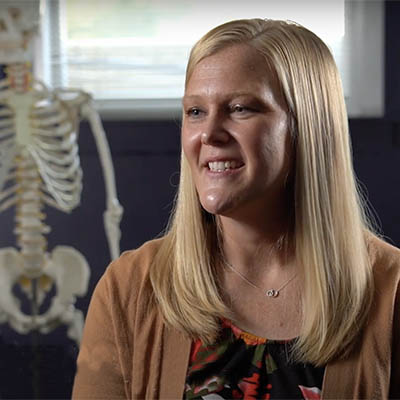 Meet Marcie: A working mom who is expanding her opportunities by going back to school
A mom to six with a full-time job, Marcie Koch's plate is full to say the least. Despite a demanding schedule, Koch made the time to advance her career through Washburn's Bachelor of Health Sciences-Medical Imaging (BHS-MI) program.
Koch, who received her bachelor's degree in May, held an associate's degree in the healthcare field and wanted to take the next step in her career, expanding her opportunities in leadership and management. The BHS program provided the flexibility and convenience Koch needed to balance her schedule.
The BHS, which is completely online, was a perfect fit for Centralia, Kansas, resident, who has excelled as an Ichabod. She was named Allied Health outstanding graduate for 2020 and received the Sibberson Award, Washburn's highest academic honor.
Koch, who works at the University of Kansas-St. Francis campus in Topeka, plans to take the next step in her career path by attending graduate school.
How to apply
Complete the FREE application for admission
Send us your official high school transcripts
Send us your official college transcripts (if any college credit has been taken)
GET IN TOUCH
WITH Admissions
Washburn University Admissions
Morgan Hall Suite 100
1700 SW College Ave.
Topeka, KS 66621