At Washburn University, our goal is to help you become your best self. The Master of Arts in Communication and Leadership helps you become a collaborative and innovative leader who demonstrates effective communication skills, self-awareness and strategic thinking. The program is built on the knowledge that excellent communication is the foundation of extraordinary leadership. The courses will provide you the knowledge, skills, and experiences for continuous self and system improvement.
Earning a Master of Arts in Communication and Leadership is your next step in furthering your career and differentiating yourself from your peers. You'll understand not only how to adapt to a changing global work force but also how to leverage these changes into innovative ideas and solutions. 
The 30 graduate credit hour, interdisciplinary program is designed for working professionals. The eight-week courses are delivered entirely online using a highly interactive and intuitive learning management and video conference system. As an online student, you truly get the best of both worlds - a dynamic online learning experience grounded in the more than 150 year history and tradition of excellence at Washburn University. 
Our program is fully accredited by the Higher Learning Commission.
Washburn University is able to offer distance learning programs in a number of states through our membership in SARA -- the National Council for State Authorization Reciprocity Agreements.  SARA is a voluntary agreement among its member states and U.S. territories that establishes comparable national standards for interstate offering of postsecondary distance-education courses and programs. Under the current agreement, Washburn is authorized to offer programs in all states except California and Guam which are not members of SARA.
The Washburn University Master of Arts in Communication and Leadership program welcomes all undergraduate degrees. We only ask that you maintained a 3.0 or higher in the last 60 hours of your undergraduate work.
Click here to see the complete, detailed course catalog.
CN 601 Introduction to Graduate Study in Communications Studies - Introduction to key concepts in communication, such as group dynamics, persuasion, conflict, interpersonal perception, listening, and nonverbal communication.
CN 680 Seminar in Strategic Management Communications – Gain an understanding of the link between business, organizational communication and corporate communication.
CN 642 Team Communication in Organizations – An in-depth examination of group dynamics and communication, focusing on communication, decision making, relationships, conflict, leadership, and group development.
CN 630 Communication in Conflict and Negotiation – Combines theory and application to prepare you to understand, negotiate and resolve disputes among parties with differing objectives and desires within relationships, groups, organizations and communities. 
CN 650 Persuasion - Theoretical and practical elements of persuasion theory will be featured in order to highlight techniques of gaining compliance in multiple contexts.
CN 695 Special Topics – Special topics in communication.
CN 698 Capstone - The capstone experience is the culminating experience of the master's degree program and is taken in the final semester.
LE 601 Self and Systems Leadership - Explore the ways people interact with systems to provide effective leadership, and the various elements that affect these interactions. 
LE 620 Leadership and Resource Stewardship - An overview of the essential skills that effective leaders need to develop and manage organizational resources including finances, personnel, and informatics that are critical for effective planning, policies, programs, products or services. 
LE 630 Organizational Improvement and Innovation - This course will focus on the role of leaders in the realization of organizational mission and vision through assessment, utilizing a continuous improvement framework, and innovation.
LE 640 Public Policy and Global Leadership - Diversity in the organization is the new norm, and leaders must develop a high level of cultural intelligence in order to balance local and global priorities. 
LE 695 Special Topics - Special topics in leadership.
LE 698 Capstone - The capstone experience is the culminating experience of the master's degree program and is taken in the final semester.
A full-time student can finish the program in two years by following the schedule below:
1st year
Fall:  CN 601, LE 601
Spring: CN 680, LE 630
Summer: CN 650
2nd year
Fall: CN 630, LE 620
Spring: CN 642, LE 640
Summer/Fall: CN/LE 698
Lauren Edelman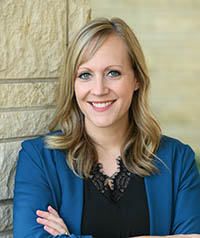 Dr. Edelman is Director of the Washburn University Leadership Institute. As director, Lauren oversees both academic and co-curricular leadership development programs. Additionally, Lauren teaches several courses within the Leadership Studies Minor and the Masters of Communication and Leadership Studies. She oversees the development and execution of pillar programs such as the Leadership Challenge Event(tm), the High School Leadership Academy, and provides leadership for the Leadership Institute Advisory Board. She also provides mentorship to the three Leadership Institute Fellows. At Washburn University, Lauren serves on the Washburn Leadership Retreat Planning Committee, High Impact Community Engagement Practices Committee, and University Honors Advisory Council. She was a participant in the Leadership Washburn class of 2014-2015.
Dr. Edelman completed her doctor of education in educational leadership and policy studies from the University of Kansas. Her dissertation explored the relationship between leadership development programs and the development of the psychological capital constructs of hope, resilience, and self-efficacy in college women. Dr. Edelman earned a master of arts in educational administration from the University of Nebraska-Lincoln, and a bachelor of arts in mass media from Washburn University.
JuliAnn Mazachek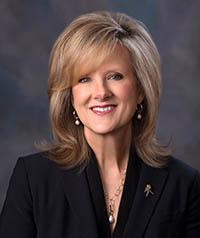 JuliAnn Mazachek is the Vice President for Academic Affairs.  In her capacity as the vice president, Dr. Mazachek is responsible for all aspects of leading the Academic Units, departments and programs as they provide quality technical, undergraduate, masters and doctorate programs (campus and online courses) to the variety of students who attend Washburn University. Dr. Mazachek is involved with many community activities and boards as she serves as a Director for Heritage Bank, and is on the Board of Directors of St. Francis Health Center, the Kansas Hospital Association, Junior Achievement, and the Executive Board of the Boy Scouts-Jayhawk Area Council. She is a member of the Association of Governing boards, the Council for the Advancement and Support of Education, and the Association of Fundraising Professionals. Dr. Mazachek holds a Ph.D. in accounting from the University of Kansas, an MBA from the University of Kansas and a bachelor of science in engineering from Missouri University of Science and Technology.
Jeff Mott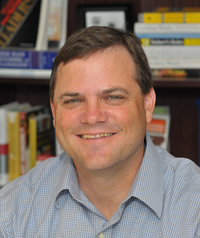 Jeff Mott is an adjunct lecturer in the Leadership Institute. He most recently served as the Chief of Staff to the President of Arkansas Tech University. Prior to this administrative role, Dr. Mott spent five years as the Director of the Leadership Institute at Washburn. He was responsible for the growth of an interdisciplinary, university-wide leadership program that spans all majors and degree programs. As the Director of the Leadership Institute, he also developed partnerships with individuals and organizations within the Greater Topeka community in the design, development and production of leadership development programs for emerging community leaders. Previously Dr. Mott spent over twenty years in the private sector, working in large organizations as well as startup ventures along the way.
Dr. Mott completed his doctorate in Management at the University of Massachusetts, and has taught courses and facilitated programs in leadership, marketing, finance, strategy, and organizational behavior at both the undergraduate and graduate program levels at Washburn University, Arkansas Tech University the University of Kansas, and the University of Massachusetts. He has published articles in Organizational Dynamics, the International Journal of Leadership Studies and the International Journal of Sport Management. Dr. Mott currently serves on the Board of Directors at ScrapsKC. He holds a bachelor's degree in economics from Boston College, an MBA from the Ross School of Business at the University of Michigan, and a Ph.D. in Management from the University of Massachusetts in Amherst.
Kevin O'Leary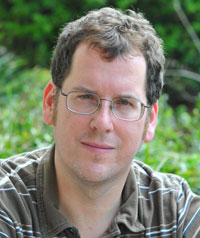 Kevin O'Leary is a Senior Lecturer in the Communication Studies Department. Dr. O'Leary is the Director of the Washburn debate team, which has won national championships in 2010, 2011, 2012, 2015, 2016, 2017 and 2018.  His scholarly interests include hip-hop and rock music, conflict and negotiation, and the philosophy of language and communication.  He holds a b.a. in communication studies from Southern Illinois University at Carbondale, where he competed on the debate team, an m.a. in communication studies from St. Louis University, and a Ph.D. in communication studies from Southern Illinois University at Carbondale.  Dr. O'Leary was recognized as Coach of the Year in 2008.

Tim Peterson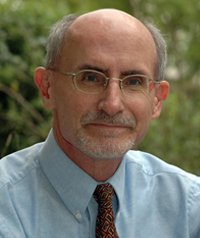 Tim Peterson is a Senior Project Director at the Kansas Board of Regents, and the Washburn University Dean Emeritus of Academic Outreach. His career spans forty years of adult and continuing higher education administration at several two-year and four-year institutions. He has also taught several online undergraduate and graduate courses. Dr. Peterson earned a bachelor of arts in social science from the University of Northern Iowa, a master's degree in adult education at Texas A&M University, an educational specialist degree at George Washington University, and a Ph.D. in education policy from the University of Maryland. 
Mary Pilgram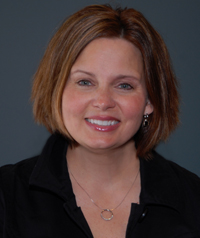 Mary Pilgram is an Associate Professor in the Communication Studies Department specializing in organizational communication. Dr. Pilgram has been a participant and facilitator of the Leadership Washburn program. Prior to university teaching, Dr. Pilgram spent over twenty years in the public and private sectors as a training and development and assessment professional in the areas of leadership and management development. This experience includes more than twenty years of progressive leadership positions. She is the former Co-Chair of the Training and Development Division of the National Communication Association. Leadership positions at Washburn include Leadership Institute Board Member, Faculty Senator, Assessment Liaison, and Internship Coordinator for the Communication Studies Department. Dr. Pilgram was awarded a Lean Six Sigma: Green Belt by Washburn University. She is a graduate of Leadership Overland Park and holds a b.a. in communication from William Jewell College and a m.a. and Ph.D. in communication studies from the University of Kansas.
Tracy Routsong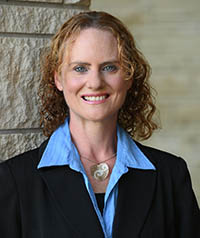 Tracy Routsong is a Professor in the Communication Studies Department, Assistant Dean of the College of Arts and Sciences, and Director of the Bachelor of Integrated Studies. In 2018, she was honored to be named the Ned Fleming Excellence in Teaching award recipient. A Teaching Fellow for the Center for Teaching and Excellence in Learning (CTEL) since 2015, she focuses on active learning, diversity, and redeveloping the teaching consultation program for the university. In 2017, she and her co-collaborator, were awarded the CTEL pillar award for diversity. Dr. Routsong was part of the inaugural class, and then participated on the senior leadership team for Leadership Washburn from 2011 – 2017. After serving as chair of the Communication Studies department, Dr. Routsong transitioned to become Director of the Institutional Review Board from 2013 – 2017. She has served on a variety of University committees including Faculty Senate, College Faculty Council, Program Review, University Honors Board, Health Benefits Committee, search committees, and others. Dr. Routsong serves as the liaison for the Concurrent Enrollment Program for the Communication Studies program and the faculty advisor for the Communication Club and League of Legends. Dr. Routsong earned a Lean Six Sigma: Green Belt from Washburn University.
Dr. Routsong attended the University of Northern Iowa and earned her m.a. in Organizational Communication focused on crisis communication and the rhetorical strategies of image restoration and apologia. Following a three year stint teaching at Winona State University serving as both assistant director and then director of forensics she attended The University of Iowa where she earned her Ph.D. in interpersonal communication. There she specialized in health and family communication with additional areas of emphases in research methods and communication theory.  
Jim Schnoebelen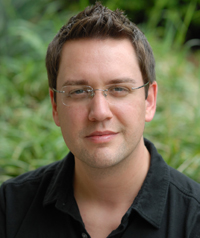 James (Jim) Schnoebelen is Professor and Chair in the Department of Communication Studies. In his nearly twenty years as a full-time faculty member at Washburn, he has served in numerous leadership roles. He has been a participant and facilitator for the Leadership Washburn program, member and secretary of Faculty Senate, the Humanities Division representative on the Colege Committee on Promotion and Tenure (CCPT), the Faculty Senate representative on the Graduate Council, a member Women's and Gender Studies Advisory (WAGS) Committee, and the former coordinator of Washburn's Pre-Law Camp and Great Plains Regional Mock Trial Tournament. He currently serves as member and secretary of the Academic Committee on Diversity and Inclusion, and is a faculty advisor for both the Mock Trial team and the Washburn student-run online radio station. He was Assistant Director of Forensics at Washburn from 2001 to 2008, and went on serve as Director of the Undergraduate Mock Trial team from 2008 to 2016. His scholarship focuses on the U.S. presidency, particularly the ways in which political communication represents and reinforces the gendered nature of human communication and our notions of executive leadership. He has degrees in speech communication (B.S. in 1999 and M.A. in 2001) from Central Missouri State University and communication studies (Ph.D. in 2010, emphases in Political Communication and Rhetoric) from the University of Kansas.
Contact Us
For more information on how a Washburn University Master of Arts in Communication and Leadership degree can make a difference in your life and career, contact James Schnoebelen, Program Director and Professor, jim.schnoebelen@washburn.edu or 785-670-1426.
Application and Admission Requirements