A visit designed just for you!
On a personalized visit, it's all about you. Visits are offered are offered both in-person and virtually. You'll speak with our approachable faculty about your area of academic interest and have your questions about admissions and scholarships answered by an admissions counselor.
On campus visits will tour campus with a current student and both are encouraged to check out our virtual tour and YouTube channel which has tours of of the Residence Halls and Student Recreation and Wellness Center, as well as day-in-the-life videos from students.
Virtual visits can be held via Skype, Zoom, FaceTime, Duo or phone call.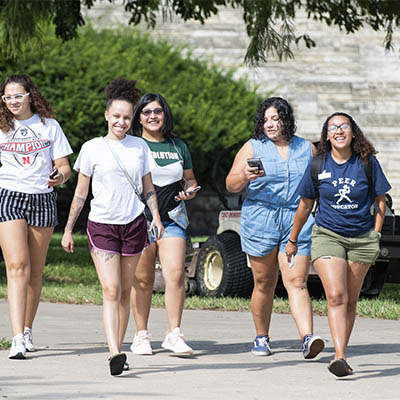 Schedule your visit
In-person
To schedule a visit, please create an account and register online. Once you have created an account, click on Events and you can register for a personalized campus visit. You can also contact the Office of Admissions at 785.670.1030.
Virtual
Visits via Skype, Zoom, FaceTime, Duo or phone call can be scheduled by emailing our Campus Visit and Events Coordinator Hannah Kirby or calling her at 785.670.1289.
If you have questions regarding your visit request please contact 785.670.1030 or visitwu@washburn.edu.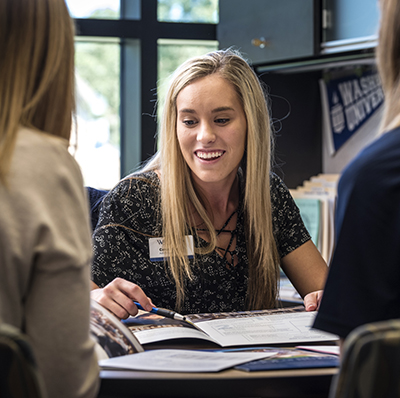 So, what should you expect during your campus visit?
You will:
Meet with your admissions counselor to discuss the in's and out's of becoming a student at Washburn University. This includes addressing questions about enrollment, to basic questions about financial aid and scholarships.
Talk with someone in the area of your academic interest (when available). Haven't decided on a major yet? You can meet with a general academic advisor.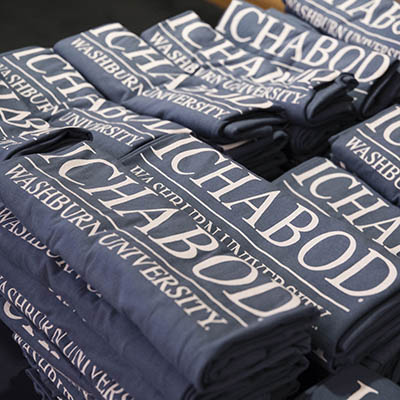 A few FAQs
Where should I park/go once I get to campus?
You can park in the parking lot located at the corner of 17th and College Avenue. Head to the Morgan Hall Welcome Center by entering through the main doors behind the Ichabod statue and Washburn University archway. The Admissions office is the first on your left. view campus map
How long do campus visits last?
To get the full Washburn University experience, please allow approximately an hour and a half for the campus tour and admissions discussion. If you would like to speak with someone from your academic area of interest, allow an extra 30-45 minutes. 
Can't make it for a campus visit? Go on our ­virtual tour instead!
GET IN TOUCH
WITH Admissions
Washburn University Admissions
Morgan Hall Suite 100
1700 SW College Ave.
Topeka, KS 66621