Approximately 20 student scholarships are awarded to new and returning art students, as well as to outstanding transfer art students. The application deadline is February 1, but some scholarships may be awarded during fall enrollment. Work-study, studio assistant positions and internships are also available. Art scholarships are awarded to full-time art majors only.
Below is information on the scholarships available and a link to the scholarship application. In addition to the application, portfolios, letters of recommendation, and other supporting materials are required for consideration.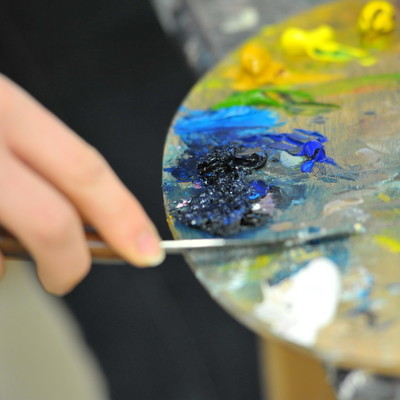 Art Department Scholarships
Student scholarships are awarded yearly to new and returning students. Deadline is February 1 of the current year for the next academic year of study.