Music Department Handbook
The department handbook is published to provide a quick and easy reference to departmental policies, enrollment, assessment, degree requirements, use of department facilities, and opportunities for scholarships and awards. Additional information can be found by consulting the University Catalog, music department webpages, faculty advisors, and each semester's class schedule. Any updated changes to the handbook can be found on the music department webpages.
The music department handbook is updated each year. Below are handbooks from recent academic years for reference.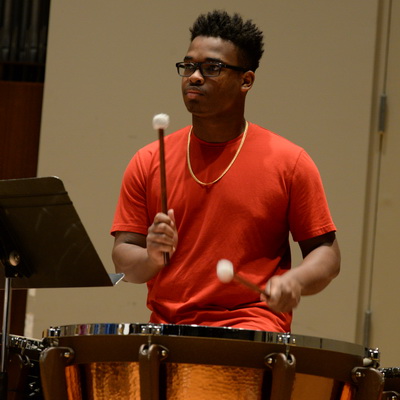 Scholarships
Music scholarships are based on scholarship auditions. Acceptance and financial rewards will be based on the strength of your audition. Several scholarship audition dates are available for students, including incoming freshmen. You can also contact the music department to set up an audition or learn more.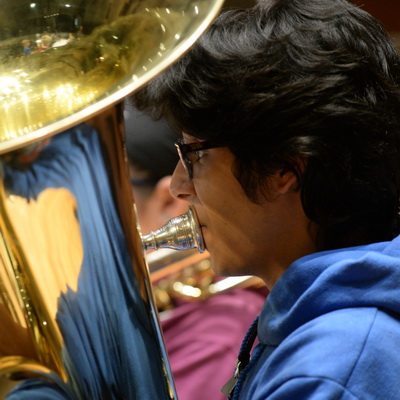 Renting and Storing Instruments
You can rent an instrument from the music department for a $25 charge per year. Instruments are available on a first come, first served basis per semester. Lockers are available for music majors to store instruments and equipment. These lockers are large enough to hold most instruments and are free of charge. See the music department handbook for more information on renting and storing instruments and equipment.
The Department of Music at Washburn University, as required by the National Association of Schools of Music, is obligated to inform students and faculty of health and safety issues, hazards, and procedures inherent in practice, performance, teaching and listening both in general and as applicable to their specific specializations. This includes but is not limited to information regarding hearing, vocal and musculoskeletal health, injury prevention, and the use, proper handling and operation of potentially dangerous materials, equipment and technology.
The Department of Music has developed policies, protocols, and operational procedures to guard against injury and illness in the study and practice of music, as well as to raise the awareness among our students and faculty of the connections between musicians' health, the suitability and safety of equipment and technology, and the acoustic and other health-related conditions in the University's practice, rehearsal, and performance facilities.
Individuals are personally responsible for avoiding risk and preventing injuries to themselves before, during, and after study or employment in the WU Department of Music. The policies, protocols, and operational procedures developed by the department do not alter or cancel any individual's personal responsibility to make responsible personal decisions. They serve only to better educate and inform the students and faculty of the Department of Music.
The information provided here is for information purposes only and is not a substitute for medical advice or treatment by a licensed professional, nor is it a substitute for each individual's responsibility to cultivate his or her own healthy habits on a daily basis.
The department has adopted an approach that provides appropriate information on Musician Health and Wellness in the following fashion:
A departmental meeting at the beginning of each Fall semester for all new and returning students. At this meeting, among other topics, handouts on Musician Health and Wellness is distributed and discussed.
For students who operate specific machinery related to operations of the Department of Music, such as the operation of a chair lift or other power equipment, moving pianos, or raising and lowering of risers and acoustical shells in the recital hall, specific training shall be given, and guidelines for safe use shall be posted as appropriate.
Provide and encourage the use of free earplugs in those ensembles in which sound levels typically approach thresholds for hearing loss.
When traveling on departmental events, all students are required to submit Risk and Release forms, and, if driving a personal vehicle, a Motor Vehicle release form.
Information on Musician Health and Wellness can be found on the Department of Music's website. This information outlines information regarding hearing, vocal and musculoskeletal health and injury prevention (see below).
It is important for all musicians to make themselves aware of the particular health issues that relate to their instrument or voice. The articles below deal with common health concerns for anyone studying and performing in the music field. Taking proper steps now to avoid health problems will pay off in the future. Performance injuries and poor practice and performance habits can result in career-ending trauma later in life.
Protecting Your Hearing Health
Protecting Your Neuromusculoskeletal Health
GET IN TOUCH
WITH Department of Music
Department of Music
Garvey Fine Arts Center, Room 211
Washburn University
1700 SW College Ave.
Topeka, KS 66621