Everyone is Welcome at Washburn Theatre
Theatre tells the story of what it means to be human. We crave a better understanding of ourselves and our world, seeking what it means to be human today, in the past, and what our future might look like. Theatre is a way to process the human experience, to give value to our day to day lives, to make visible what has been unseen. In modern theatre, the experiences of the person next door are just as noteworthy, valuable, and visible as the stories of kings and queens or others with power from historical western theatre forms. Washburn University Theatre is committed to sharing these stories.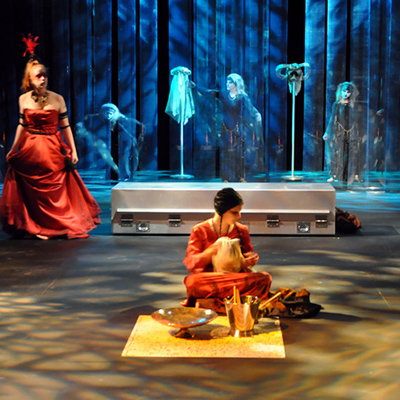 BA in Theatre
Washburn's BA in Theatre is a general theatre degree that will prepare you as an actor, director, or production specialist.
BA in Musical Theatre
Washburn offers a BA degree in Musical Theatre as a collaboration between the Department of Theatre and the Department of Music. This degree is for those who want to specialize in musical theatre performance.
Student Orgs and Opportunities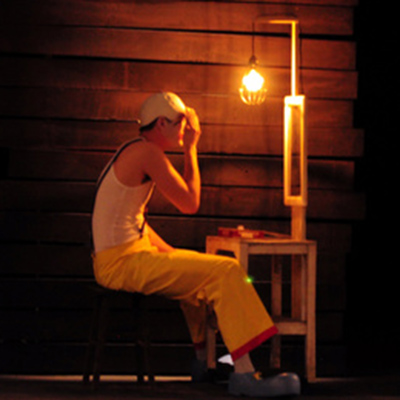 Washburn Players

Local Theatre

WTE

Apeiron
Current Production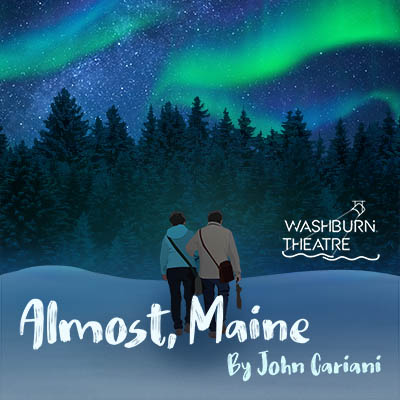 Almost, Maine
Location: Neese-Gray Theatre
Dates: April 13, 14, 15, 21, 22 and 23
In this comedic play, the magic of love, with the help of the aurora borealis touches the people of Almost, Maine. The play takes the audience on a journey to this remote community and into one evening of encounters between its residents through a series of intertwined short scenes.
GET IN TOUCH
WITH Washburn Theatre
Washburn University Theatre
Garvey, Room 133
1700 SW College Ave.
Topeka, KS 66621