MISSION
The Washburn University Women's and Gender Studies minor is an interdisciplinary program devoted to encouraging research on women and gender, sponsoring events focused on issues relevant to women and gender, and promoting outreach across the campus and to the larger community.  Women's and Gender Studies explores the connections between race and ethnicity, class, sexual identity and gender as they impact women's and men's lives in a variety of cultural contexts. Courses critically examine the social, historical, psychological, literary, artistic, philosophic and biological roles of women and gender. It seeks to provide a fuller understanding of the multidimensional nature of personhood, emphasizing the connections between theory and practice. Women's and Gender Studies encourages applied learning through internships, community involvement projects, research and service learning courses.
Student Learning Outcomes
 Upon completion of the Women's and Gender Studies minor, students will be able to:
Discuss the multiple types of feminisms that currently exist in the U.S. and internationally, as well as their histories and development;
Critically analyze and make connections between feminist theories and feminist practices;
Explicate the basic debates or areas of contention within contemporary feminist thought;
Describe the multiple ways in which gender is intersected by other social relations like race, ethnicity, sexuality, class and nation;
Identify the basic components that distinguish feminist methodologies from other approaches to inquiry, and the ways in which women's studies approaches have transformed traditional disciplines; and
Design and implement a project demonstrating in-depth knowledge of one aspect of women's experience learned through (for example) a literary genre, a time period, a geographic region or another equally narrow topic.
Study Plan
To obtain the optional minor in Women's and Gender Studies (WGS) , a student must complete at least 18 hours of designated WGS course work, with at least 6 of the hours at the upper division level, also including: IS 175 - Introduction to Women's Studies and IS 400 - Women's and Gender Studies Capstone. The minor will be supervised by a WGS Advisory Committee member. Students may complete the minor in two ways, they may (a) submit a study plan consisting of coursework formally identified as counting towards the WGS minor or (b) they may develop a study plan to request that alternate coursework be accepted toward the minor. The minor plans will be reviewed to ensure the program learning outcomes are met. Students wishing to complete the minor must submit their study plan for approval before completing coursework in the minor.
Required Courses:
WG 175 Introduction to Women's Studies
WG 400 Women and Gender Studies Capstone 
Courses which may be applied to the minor:
AN 321 Anthropology of Women
CJ 314 Women in Criminal Justice: Offenders, Employees and Victims
CN 364 Gender Communication
CN 361 Communication in Social Movements
EN 214 Women and Literature
EN 396 Topics in Women and Literature
HI 315 Women in US History
HI 300 Women and Gender in Early America (Special Topics)
HI 380 Women in World History
WG 375 Women and Popular Culture
NU 382 Women's Health Issues
PY 339 History and Psychology of Sex and Gender 
For additional information or to begin developing the minor in WGS study plan contact:
sharon.sullivan@washburn.edu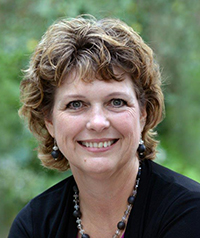 Sharon L. Sullivan, Professor of Theatre
Chairperson of Women's and Gender Studies
Garvey 122, (785) 670-2246