Teaching Physical Education
Are you interested in teaching physical education (PE)? The kinesiology department offers a path to teach PE in pre-school through 12th grade.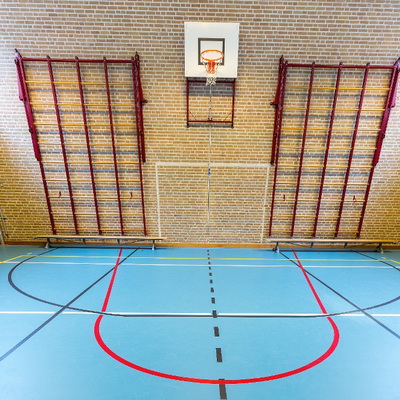 Bachelor of Education Degree (B.Ed.)
The Bachelor of Education in Physical Education Teaching Degree is designed to prepare you to teach physical education in public or private schools. This degree leads to licensure by the Kansas State Department of Education as a teacher at all levels, pre-school through 12th grade.  The B.Ed. additionally may serve those who wish to teach physical activities in recreational, community or private settings.
Licensure in P-12 Physical Education Teaching
If you have completed a non-teaching degree or a degree in another discipline, you may pursue a licensure program in physical education.  The amount of course work needed to fulfill state requirements is dependent upon the your background.  Information about this option may be obtained at the kinesiology department office, extension 1459. 
If you have a baccalaureate degree (BA or BS) from an accredited institution may complete requirements leading to a specific teaching license without completing a second baccalaureate degree.  With a previous BA or BS degree all general education requirements will be considered met, except those that are supportive to and/or prerequisite for courses required by a specific teaching license.  Students with a BA or BS degree should meet with a teacher education advisor in the content area department of their interest, and/or Tara Porter (tara.porter@washburn.edu), licensure officer in the department of education, for an evaluation of transcripts and development of a plan for completion of courses leading to licensure.
For a complete description of the individual classes, go to the course catalog at: