Teaching English as a Foreign Language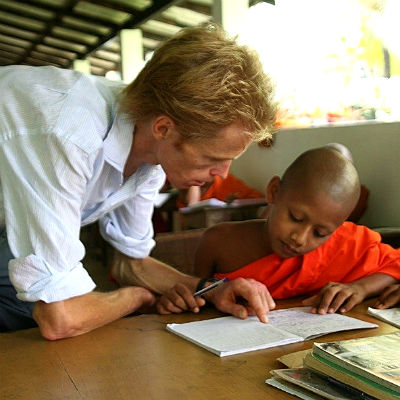 What is a TEFL Certificate?
A TEFL Certificate is a globally recognized credential that allows one to teach English as a foreign language.  It is often a requirement for ESL (English as a Second Language) teaching positions and is advised for people looking to teach English in a foreign language environment.  Those who commonly get TEFL Certificates include recent Bachelor degree graduates, licensed teachers, and professionals seeking a vocation change.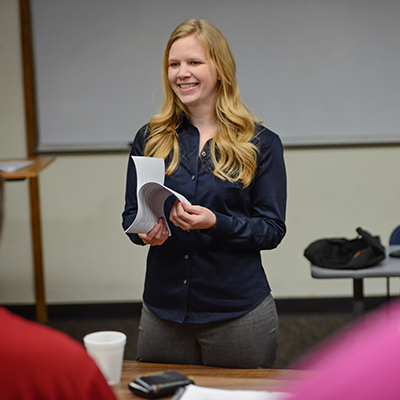 Washburn-CIEE TEFL Online Course
Washburn University in conjunction with the Center for International Educational Exchange offers an online, self-paced TEFL Certification.  Graduates from the 150-hour TEFL Certificate course profit from entrance into the CIEE Alumni Network, a group of more than 350,000 people and lifetime employment assistance.
Apply for TEFL Classes
Our 150-hour course begins every two weeks. To reserve your place, enroll at least one week before the start date of the course.
Structure: The Washburn CIEE TEFL Certificate consists of 130 hours of online study combined with 20 hours of practicum teaching in the Intensive English Program at Washburn University.
Time to Complete: The online course is spread over 11 weeks and consists of readings, audios, quizzes, assignments, and discussion board contributions. Students can work at their own pace but are expected to submit assignments and quizzes on a weekly basis. Practicum can be completed after beginning the online coursework and is due one month after the 11-week course ends.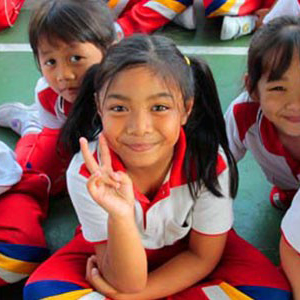 Scheduling Options: New classes start on a rolling basis every two weeks.  It is recommended that you plan ahead and check with the Office of International Programs as to when other Washburn students are starting the TEFL courses.  Working together with a cohort offers the best chance for success.
Find more information about the 150 hour program on ciee.org .
The total cost of the 150-hour TEFL course is $1,100.  This includes all fees and materials needed to complete the course.

To target a specific teaching niche, students can also opt for an additional 30 hours of age specific TEFL training at a discounted rate. Age specific training is available on young learners, teens, and adults.
What is ESL?  ESL stands for "English as a Second Language." It refers to learning English when it is not the learner's native language. This is akin to learning any foreign language, such as Japanese to non-Japanese speakers or French to Italians.
What is TEFL?  TEFL stands for "Teaching English as a Foreign Language."  A TEFL Certificate allows the participant to teach English as a foreign language in applicable situations.
TESOL, TESL, TEFL: What's the difference?  TESOL, TESL, and TEFL refer to similar but distinct disciplines. TESL practitioners focus their skills on teaching English to people in English speaking environments. TEFL practitioners focus on teaching English to people in non-English speaking environments. TESOL practitioners maneuver in both scenarios. 
---
TEFL Certificates
Do all TEFL courses offer teacher recruitment?  No.  Some programs offer assistance and others do not.  Each individual program should be investigated for the opportunities they offer.
Do I need to know a foreign language?  Knowing another language is always helpful, especially to understand where your students will be coming from in their study, but it is not required.  Knowledge of the structures of the languages that your students are coming from will be the most helpful in anticipating challenges they may face.
Does age matter?  There is no specific minimum age required to required to begin the certificate, but it is highly recommended for students with some college coursework due to its academic rigor.  Working professionals at any age are welcome to apply.
Can I make a career out of TEFL?  Yes!  Many have made unique and successful careers teaching English abroad. Those entering the program can hope to teach abroad for only one year, a few years, or for the rest of their lives focusing on travel and work.
---
Washburn-CIEE TEFL Online
How much does the Washburn-CIEE TEFL Certificate cost?  The total cost of the program is $1100.
How long does it take most people to complete the course?  On average it takes around 3 months to complete the course. Times may vary slightly based on necessity.
Is there a time limit? Does the course expire?  Students are expected to complete the online coursework within the 11-week timeline and finish their 20 hours of practice teaching within 30 days of the course's completion. Students will have access to the course for an additional 180 days after their course concludes. The TEFL certificate never expires.
What are the available methods of payment?  Credit card – electronic or paper payments accepted (MasterCard or Visa), Check by mail only. The majority of applicants pay with a credit card on their electronic application.
What type of computer/device do I need to use to do TEFL online?  TEFL is compatible with most devices (PC, Mac, etc.). Personal computer or laptop is recommended over a tablet. Suitable browsers with Canvas are Google Chrome, Internet Explorer, and usually Firefox. Safari is NOT compatible with Canvas. The mobile application for Canvas will limit the students' ability to access some presentations on the course; using a browser is highly recommended.
Can I download the course content?  Yes, all presentations, resources, and unit summaries are available in .doc or .pdf form. Students can download this independently.
Testimonials
"CIEE's TEFL program is a very comprehensive education in teaching English, whether you are new to the field or desiring a refresh of your skills.  Through a combination of online learning, interactive assignments, discussion with other teachers and the very hands-on practicum requirement, I felt fully prepared to engage international learners in the classroom with confidence!  I was impressed with the online learning platform and the depth of the material.  The practicum was the most fun, as I applied what I was learning in a real classroom with real students.  Taking CIEE's TEFL program confirmed that teaching English is truly my passion and gave me the skills to do it!"  ~ Tisha Sinclair, Topeka, KS

Teaching Japanese students English at Washburn University's
Summer International Institute.
---
Contact the Coordinator
Kelly McClendon

Phone: 785.670.2688
GET IN TOUCH
WITH International Programs
Office of International Programs
1700 SW College Ave.
Topeka, KS 66621