From economics and service to activities and events, Washburn University and the community of Topeka, Kansas are linked closely.
As a Washburn student, you'll be able to get your hands dirty making Topeka a better place to live, work and explore. And you'll be able to enjoy the amenities Topeka offers, from restaurants and shopping to sports teams and concerts. Those from rural and urban communities alike will find Topeka manageable and enjoyable.
As a Topekan, you can enjoy myriad on campus happenings throughout the year, from sporting events to lectures and the arts.
And as a visitor – from Northeast Kansas or beyond – you can easily take in all the best that Washburn and Topeka have to offer. Bring your walking shoes and be ready to have your own Ichabod Experience.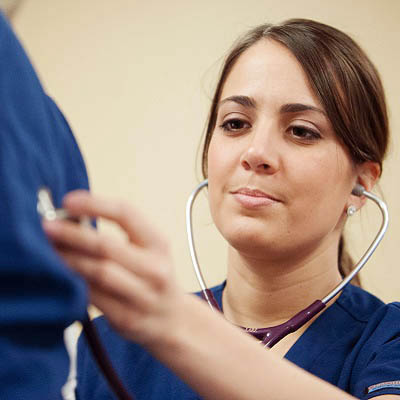 Community Health Outreach
Washburn's School of Nursing participates in the Collaborative Outreach Advancing Community Health (COACH) program. This program allows nursing students to have a positive presence in the community through health screenings and preventative health. Primary care opportunities take place through many partnerships in Topeka, including Pine Ridge Family Health Center, El Centro, Topeka Rescue Mission, and many more. 
Learn more about the School of Nursing community outreach page.
Psychological Services Clinic
The Washburn University Psychological Services Clinic is a treatment, research, and training clinic.  We are committed to providing outstanding mental health care to members of the Washburn, Topeka, and surrounding communities. The fee for intake appointments, individual therapy sessions, and group therapy sessions are $10 each. 
WU Moves
WU Moves is a free 
comprehensive wellness program at Washburn University for low-income individuals. 
The program, created in 2016, is a combined effort between the kinesiology department and School of Nursing. Faculty members operate the program out of Petro Allied Health Center and are dedicated to helping a group of about 100 community members improve their health and wellness, with the assistance of student workers and interns.
Learning in the Community (LinC)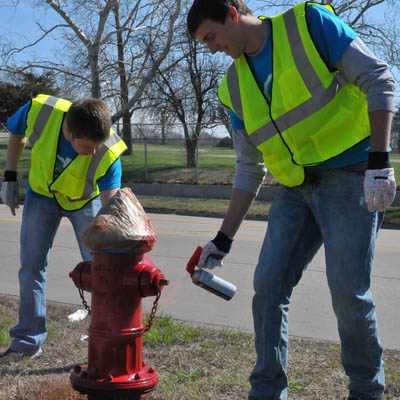 Learning in the Community
Learning in the Community (LinC) promotes opportunities for Washburn students, faculty, and staff to engage in meaningful curricular and co-curricular experiences that enhance academic learning while improving the community. Students in the LinC program engage with community members and organizations in various areas, including literacy and food security.
Opportunities for Children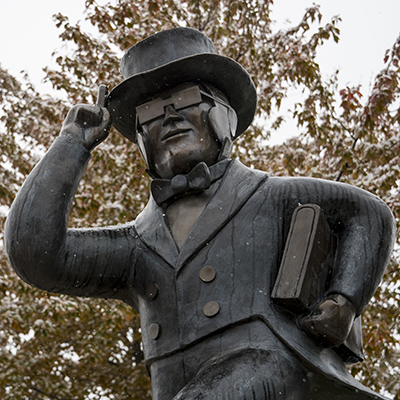 Camps and Activities
The Ichabod experience doesn't have to begin in college. Children can participate in camps and activities at Washburn for athletics, art, music, career exploration and more. Most camps take place during the summer, but there are opportunities throughout the school year for children to participate in programs as well.
Attractions and Entertainment
Washburn University's campus offers a variety of free and low-cost activities for students and the public alike. 
From music and theatre to art galleries to athletic events, there is always something going on at Washburn.