Earn college credit while in high school at half of regular tuition rate
You can jump-start your college education by taking dual-credit courses at your high school through Washburn University's Concurrent Enrollment Partnership.
You can earn college credit in the comfort of your high school at one-half of the regular tuition rate.
You will experience the same enriching and rigorous curricula as the students on campus.
 CEP courses are taught by instructors qualified to teach college-level courses.
 All general education courses transfer to all public institutions in Kansas.
 The program is compliant with standards outlined by the Kansas Board of Regents and the Higher Learning Commission.
 Your textbooks are provided by your high school, unless otherwise indicated by your high school counselor.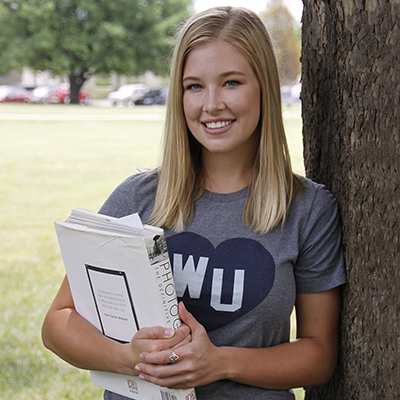 Experience our campus at the Ichabod Senior Academy
Take your education to the next level and join us on campus during the spring semester of your senior year in the Senior Academy.
You must have a 3.5 or higher GPA and be nominated by your high school principal or counselor.
Take this opportunity to experience campus and the environment of a college classroom.
All Senior Academy students will enroll in HN202/UNIV101: A transition course to enhance your college success. You can earn additional credit hours by taking one or two additional courses on campus.
You will earn college credit at half the rate of normal tuition: Your cost is 1/2 of the current undergraduate tuition rate.* *Tuition rates are subject to change per Board of Regents approval.
You will visit with advisors to create a preliminary academic plan to jump-start your college career.
GET IN TOUCH
WITH Admissions
Washburn University Admissions
Morgan Hall Suite 100
1700 SW College Ave.
Topeka, KS 66621