Two options for earning academic credit
In addition to providing co-curricular opportunities for students, LinC offers two academic programs that allow students to deepen their community-based work.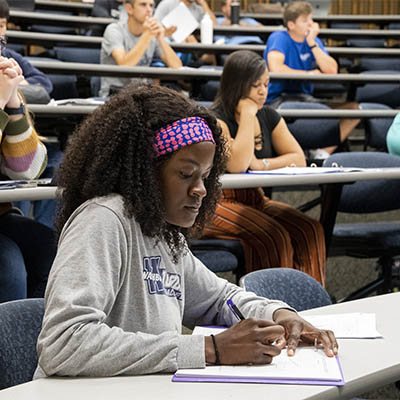 Community Studies Minor
Community Studies is an interdisciplinary field focused on the study of communities and the factors that influence their development, social structure, and wellbeing. It draws on a range of academic disciplines including social sciences, natural sciences, and the humanities to understand the complex dynamics of community life. Community Studies explores a wide range of topics, including community organizing and development, social inequality and justice, social networks and relationships, health and wellbeing, and cultural diversity. The field emphasizes the importance of community-based research and engagement, with a focus on working collaboratively with communities to address real-world issues and challenges. Overall, Community Studies provides a comprehensive framework for understanding and improving the communities we live in and promoting positive social change.
Completing your 18 credit minor in Community Studies at Washburn University means you will gain skills to tackle complex issues facing communities wherever you live all while having a meaningful academic experience that can prepare you for a lifetime of learning, service, and social change. We provide you with the tools and skills needed to understand and engage with the complex social issues facing communities today.
Through coursework and hands-on experiences, you will gain a deeper understanding of topics such as inequality, social justice, and community development while developing valuable skills such as critical thinking, communication, and leadership. Our minor offers opportunities for meaningful engagement with local and international communities and organizations, allowing students to put their knowledge and skills into practice. This can be a powerful way to make a positive impact in the world while also gaining valuable experience and building a professional network.
Our minor in Community Studies can also be an asset in today's job market, as employers increasingly seek candidates with a strong social consciousness and a commitment to making a positive impact in their communities. A minor in Community Studies can be a rewarding and meaningful way to explore important social issues and prepare for a career that makes a difference.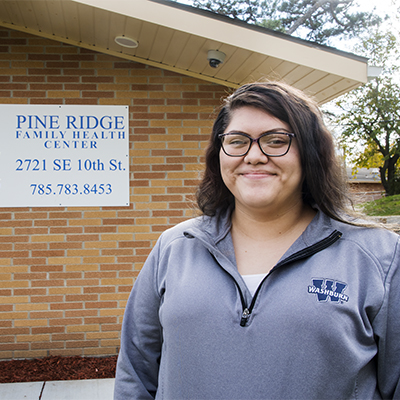 Washburn Transformational Experience
The objective of the Community & Civic Engagement WTE is to graduate citizens who have a vision for how they can help make the community what it could be and not be resigned to accepting the community as it is. To achieve this, students engage with faculty, other students and the community in significant, meaningful engagement and are guided to reflect on the power and purpose of these experiences.
Students participating in the Community & Civic Engagement WTE are required to complete 300 hours of combined community engagement and training and reflection with a community organization. Completion of the Community and Civic Engagement activities should not exceed three years.
LinC Program
Benton Hall 209
1700 SW College Ave.
Topeka, KS 66621