Where to eat, stay and explore in Topeka
Topeka, our capital city, is home to more than 127,000 people and a great variety of things to do. Shopping, dining, the arts, historical museums, the public library and lots of outdoor recreation areas make our city vibrant. Here are the places to eat and things to do recommended the most by our students and alumni on Instagram.
For a full guide see Visit Topeka!
Top 3 Topeka restaurants recommended by students
Places to Stay
So many great places to stay that make Topeka feel like home! Check out options nearby in recently revitalized Downtown Topeka or the popular Wanamaker area on the west side of town. Hotels listed have special Washburn rates. For any large group rates, please contact Matt Hutchinson at matthew.hutchinson@washburn.edu or 785.670.1333.
Ramada Downtown
2.9 miles from campus
420 Southeast 6th Ave
Topeka, Kansas 66607
Website | 785.380.8042
Hilton Garden Inn
3.7 miles from campus
1351 SW Arvonia Pl
Topeka, Kansas 66615
Website | 785.350.2069
SpringHill Suites by Mariott
3.0 miles from campus
2745 SW Fairlawn Rd.
Topeka, Kansas 66614
Website | 785.595.9650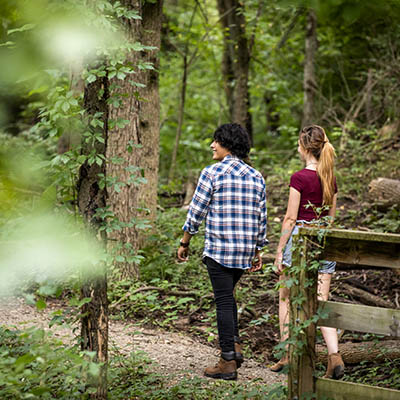 Top 4 things to do recommended by students
From outdoor trails to festivals to First Friday Artwalk there are many things to do in Topeka! Here are a few Ichabod favorites.
1. Trails at Cedar Crest, the Governor's Mansion
One SW Cedar Crest Road
(I-70 & Fairlawn Road)
Topeka, KS 66606
2. Skyline Park and watching the sunset at Burnett's Mound
3511 SW Skyline Parkway
Topeka, KS

 
66614
3. Lake Shawnee
Trails, Adventure Cove, disc golf course and gardens
3515 SE Beach Terrace
Next to Bettis Family Sports
Topeka, KS 66605
Shops, restaurants, First Friday Art Walk, activities at Evergy Plaza, farmers market and tour the Kansas State Capitol
630 S Kansas Ave
Topeka, KS 66603
GET IN TOUCH
WITH Admissions
Washburn University Admissions
Morgan Hall Suite 100
1700 SW College Ave.
Topeka, KS 66621