Throughout the COVID-19 pandemic, Washburn University has remained committed to honoring the accomplishments of its graduates. Based on improvements in COVID-19 trends and the outlook for the future, we are thrilled to announce that the university will be hosting in-person commencement ceremonies.
Please read below for important information about the plans for these ceremonies. Please visit this site frequently for any updates in details and plans for graduation activities.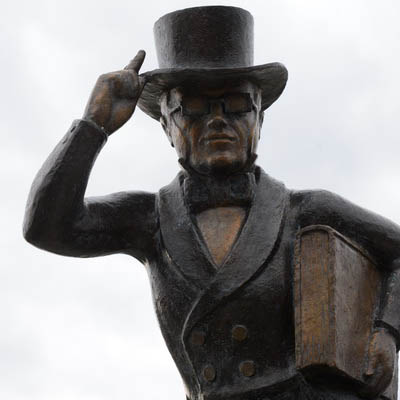 Fall 2022 Commencement Ceremonies
Washburn University
Friday, December 16, 2022
Both ceremonies will take place at Lee Arena in the Petro Allied Health Center.
5 p.m. Ceremony

College of Arts and Sciences

7:30 p.m. Ceremony

School of Applied Studies
School of Business
School of Nursing
School of Law
Award Ceremonies:
School of Nursing Pinning Ceremony - December 16, 2022
Washburn Tech
Thursday, December 15, 2022 at Lee Arena
Visit The Ichabod Shop for more information on Grad Fair and purchasing regalia. Washburn Tech graduates can purchase regalia from the Ichabod Shop on Washburn Tech's campus.
Grad Fair Fall 2022
Tuesday, Nov. 1, 2022
10 a.m. - 3 p.m.
Vogel Room, Memorial Union
Save 20% on your Cap, Gown, and Tassel*
Semi-Annual sale on Diploma Frames
Specials on Washburn merchandise
In store and at ichabodshop.com
*Undergrad and Masters Cap/Gown/Tassel package only. Doctorate and Faculty regalia are not eligible for discount.
We ask students to arrive an hour prior to their ceremony. 
Enter Petro Allied Health center on the East side at the main entrance (large flight of stairs). 
You will be met, checked in and given further instructions at that point.
To view the live streams of the Washburn University Commencements, please go to the Washburn Video Central YouTube page the day of the ceremony. Once there, you will find the videos toward the top of the page in a section titled Upcoming live streams. Once the streams are live viewers will find the video at the top of the page.
Graduation Buffet
Please bring your family and celebrate with us! Lincoln Dining is conveniently located on the Washburn University campus. Park once, eat, shop, and enjoy the day!
Watch Commencement
Watch the most recent Washburn and Washburn Tech graduations or explore the commencement archive for Spring and Fall graduates.