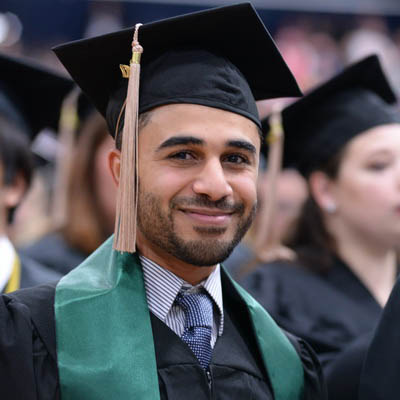 Transform Your Career and Community with a Graduate Degree
You've thought about earning your master's degree, but you are busy. You've got a job, maybe a family, lots of responsibilities. Let Washburn University help you reach your goal. Our graduate programs are designed for you – a busy professional.
Depending on the program, you can enroll part-time or full-time and most classes are offered in the evening.
Washburn offers graduate programs in a variety of areas. Whether you are a teacher or nurse looking to advance or thinking about a whole new career path, Washburn can get you where you want to be.
Become an Ichabod and advance your skills.
Washburn University School of Law