To ensure the most timely service, you are encourage to contact the Academic Affairs office remotely instead of visiting in-person. Please dial 785-670-1648 or email vpaa@washburn.edu for assistance.
Academic Affairs Leadership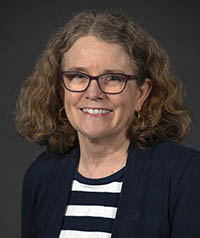 Laura Stephenson
Interim Vice President for Academic Affairs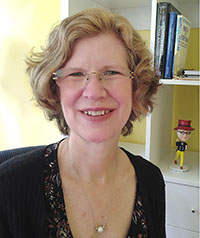 Jennifer Ball
Associate Vice President for Academic Affairs
Ensuring Quality and Integrity
The Academic Affairs Office is charged with overseeing all academic programs at Washburn University to ensure academic quality and integrity. I encourage you to visit this site often for the most up to date information regarding a variety of campus-wide initiatives.
Dr. Laura Stephenson
Interim Vice President for Academic Affairs
WUBOR presentation on graduating student survey
On September 30, 2019, Dr. JuliAnn Mazachek presented on the key findings of the graduating student survey for Summer 2018, Fall 2018 and Spring 2019. The slides of the presentation are available in powerpoint format, and the full report can be accessed through Strategic Analysis and Reporting-Institutional Research.
Academic Strategic Plan 
In 2010 Washburn University adopted a university-wide strategic plan. In support of this plan, an academic strategic plan was developed to move forward the identified academic elements within the university plan. The next round of strategic planning began during fall 2017 with faculty roundtables providing input into the main themes of the strategic plan framework. The proposed strategic plan framework was presented to the Washburn Board of Regents in December 2018. With the approval of the strategic plan framework, work has begun crafting unit-level strategic plans in support of the approved strategic planning themes.
---
Update on University Initiatives
Reaffirmation of Accreditation – Higher Learning Commission
Washburn University received reaffirmation of our accreditation in July 2019 from the Higher Learning Commission (HLC). Learn more by visiting our HLC accreditation page.