Legal Studies
The Legal Studies program prepares students for successfully gaining employment in the legal profession as paralegals, legal assistants, or related positions. The program also serves to prepare students for continuing on to law school or seeking other advanced degrees. Students gain confidence, knowledge, and practical experience to succeed in the legal field, while understanding and respecting ethical obligations.
Career Forecast
 

Growing Outlook
.
Average Salary

 
$55,020
hybrid
Legal Studies at Washburn
If you like to think outside the box, make legal arguments, and challenge others, why not make a career out of it by getting the training to be able to support your arguments with legal research, analysis, and critical thinking? Perhaps, you want to gain a legal training and skills that will make you successive in pursuing law school so you can be come an attorney, or a paralegal, in order to help others navigate their way through the justice system and litigation. If any of these ideas interest you, a degree in legal studies may be right for you.
Students in the Legal Studies Program will gain hands on experience in drafting legal documents, conducting legal research using Westlaw, writing legal memos and correspondence, using proper legal citation, complying with legal ethics, thinking critically about laws and the legal system, interpreting statutory law, and reading, analyzing, and briefing case law.
Our program fosters mentorships between students and faculty, who have extensive, diverse experience in the legal field. Faculty get to know their students so they can help students achieve individual goals. We partner with community law firms, legal and paralegal associations, and other practitioners who provide opportunities to our students to further their learning, legal experience and success after graduation.

Enroll at Washburn to pursue a Bachelor of Legal Studies degree at Washburn University. This 120 credit-hour program, offered online and in-person, will prepare students, for a successful career in the legal field or for pursuing law school.

Students are encouraged to participate in a legal studies internship, usually in the final two years of the program. Additionally, internships can be a gateway to full, or part-time, employment in the legal field while earning a Bachelor
'
s Degree. 
Bachelor of Legal Studies

Students will earn a Bachelor of Legal Studies degree after completing:
Core University and general electives (39 hours)
Legal Studies major requirements (30 hours)
Legal Studies electives (21 hours)
Legal Studies Correlate area classes (18 hours)
Unrestricted Electives (12 hours)
4-Year Plan
The Bachelor of Legal Studies can be achieved in 4 years with approximately 120 credit hours. Many students are able to graduate in less time if they come to the University with credits they received in high school. Students interested in pursuing law can take advantage of the Law Early Admission Program (LEAP) with Washburn University School of Law. 
Jobs and Opportunities
CAREER FORECAST:
growing outlook
Our graduates would be qualified for a paralegal job, upon graduation, or even prior to graduating. Of course, many of our students also choose to go on to law school. Data and statistics sourced from BLS.gov.
Average Salary
$55,020
(Nationwide 2019)
Job Growth
10%
(2019 - 2029)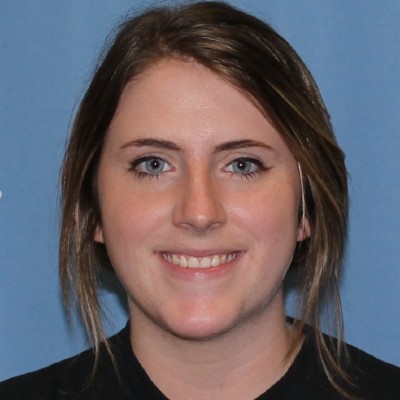 Meet student success story Lauren Martin
"The legal studies program prepared me tremendously for the Legal Research and Writing course during my first year of law school. The program taught me how to form proper legal citations, how to use legal search engines efficiently, and how to write a legal memorandum."
How to Apply
Students can apply to Washburn University to enroll in courses and start earning a Bachelor of Legal Studies. Learn about admission requirements.
Related Programs
Students in the legal studies program are often able to build a minor in Criminal Justice into their Bachelor's Degree requirements, by taking Criminal Justice courses as their correlate course requirements. Program Advisors will suggest possible minors to students and assist students in taking the proper courses to complete the related minor.