Career Services is located in Morgan Hall, Room 105, along with University Diversity and Inclusion. Office hours are 8 a.m. - 5 p.m., Monday through Friday. Career Services is open during class breaks except for University holidays.
If you are a student you can make an appointment by going to Handshake
For non-students to make an appointment, please call us at 785-670-1450
.
Look for us on Facebook and Twitter! 
Career Services Staff
Ronna Rees, Senior Administrative Assistant
785-670-1450
Duane Williams, Specialist
785-670-1939
Email Duane

I have been with Career Services and  Washburn since 1994. I work with all students in assisting with achieving their career goals.  I also help in bringing the Fall Career & Graduate School Fair and Spring Career Fair to campus. I am a member of the Kansas Association of Colleges & Employers (KACE). I have completed Career Coaching Intensive training and I am certified to administer and interpret the Myers-Briggs Type Indicator (MBTI) and the Strong Interest Inventory. I am also a Washburn graduate.
Dana Nordyke, Specialist
785-670-1936
Email Dana

Dana joined the Career Services staff in August 2019 after 10 years in career services at Kansas State University. She holds bachelor's and master's degrees from K-State and is currently completing the Ph.D., also at K-State. Dana has been very active in the Kansas Association of Colleges and Employers (KACE), serving on the Board of Directors and, most recently, as president and past president. She has presented at local regional, and national conferences, and serves as liaison to the healthcare and education programs at Washburn, among other responsibilities.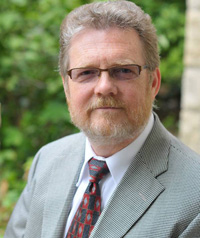 Kent McAnally, Director
785-670-1450
Email Kent

I've been the director at WU Career Services since 2006 after working in career services at KU for about 7 years full-time and 4 years part-time while in graduate school. In my first life, I was a music educator, with thirteen years teaching in schools in Arkansas and Kansas and six years teaching at the college level while working on a master's and a Ph.D. at KU. I am certified to administer and interpret the Myers-Briggs Type Indicator (MBTI) and the Strong Interest Inventory. At WU Career Services, I work with students of all types for both career counseling and career/job-search advising when not absorbed in administrative work. My memberships include both the Kansas and National Associations of Colleges and Employers (KACE and NACE), the American Association for Employment in Education (AAEE), the National Career Development Association (NCDA), and the local Chamber of Commerce and Society for Human Resources Management (SHRM) chapter. I have degrees from Henderson State University and The University of Kansas and enjoy traveling and gardening.
Career Services Pinterest
Check us out on Pinterest
Career Services Pinterest