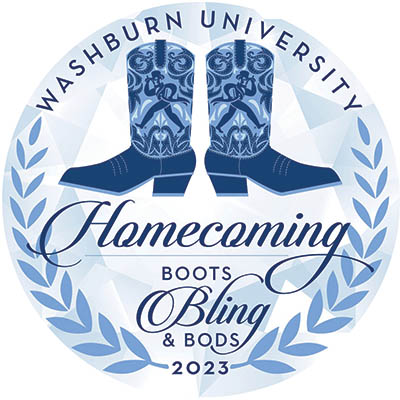 Homecoming is a celebration of Washburn and all that it means to students and alumni. We look forward to fun events to showcase our Ichabod spirit!
October 23 - 28, 2023
The Homecoming theme this year is Boots, Bling & Bods. We will celebrate with fun events all week, including Spirit Week with a different theme to explore each day. It all culminates with the Homecoming Tailgate before we cheer on our Ichabods in the Homecoming football game! And, this year Homecoming features inauguration festivities celebrating our new president, Dr. JuliAnn Mazachek, who became the first woman to lead this historic institution Feb. 1, 2023.
Homecoming Packet
The Homecoming packet has all the information students need to participate in Homecoming events, including rules, deadlines for registration, Top Bod information, the points system and more.